My sister gave me a letter board for Christmas (#bestsisterever) and I was beyond excited to get started using it! The funny thing is as soon as I sat down to put some cute little message on the board I totally drew a blank. So I went on the hunt for some totally adorable quotes about family.
A few things I want to mention before I share my favorite quotes.
The letter board in these pictures is from Wishlist Things and it is totally adorable. All the quotes you see in the pictures used letters from the standard set, meaning I didn't have to buy any extra letters or shapes.

BUY NOW! Premium Black Felt Letter Board with Stand 10×10 Inches | Changeable Message Board with Oak Frame, 300 White Letters and Bonus Canvas Bag – by Wishlist Things
The letter board stands on it's own and comes with a little bag for all your letters. It also came with lots of cute shapes and emojis which are so fun to add to the letter board.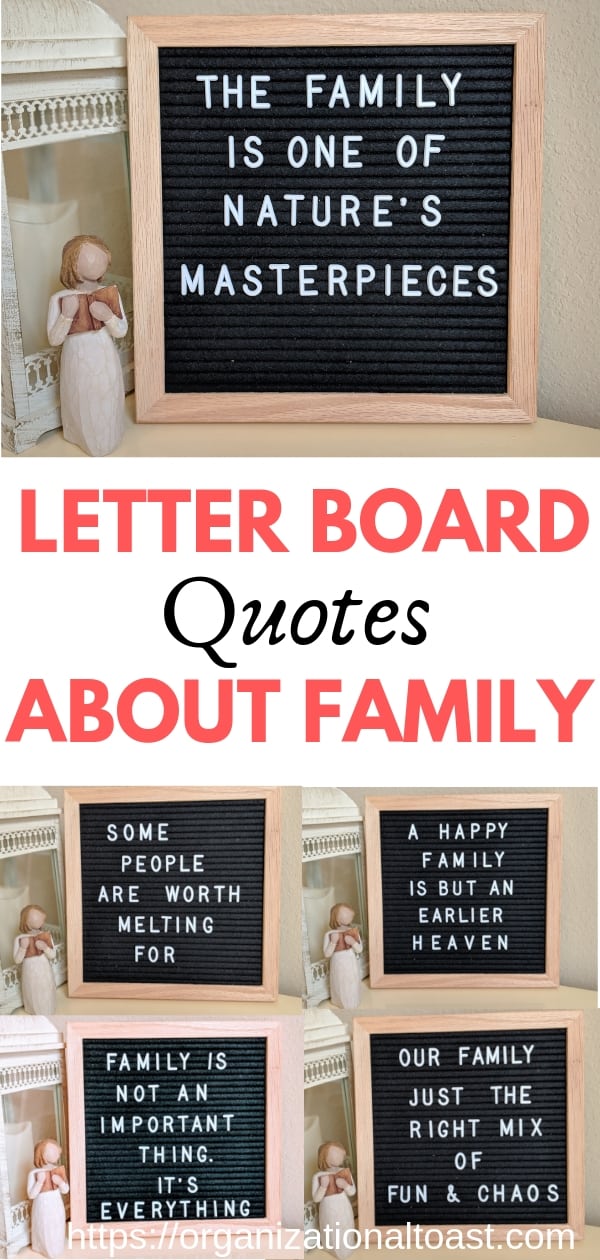 I used a pair of wire clippers to clip the letters off. If you're not careful to cut the letters properly, you'll be able to see the connection points on the letters which makes it look really messy.
Let the fun begin!
Letter Board Quotes About Family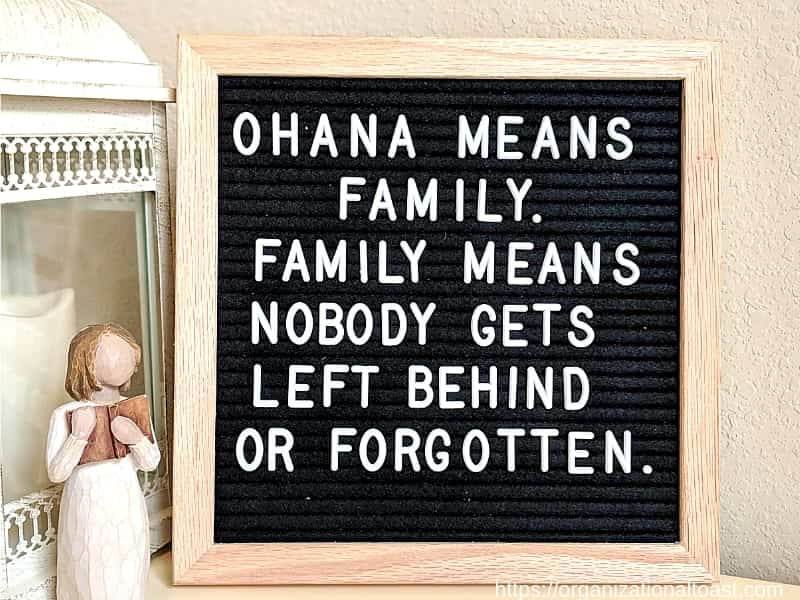 "Ohana means family. Family means nobody gets left behind or forgotten" – Lilo and Stitch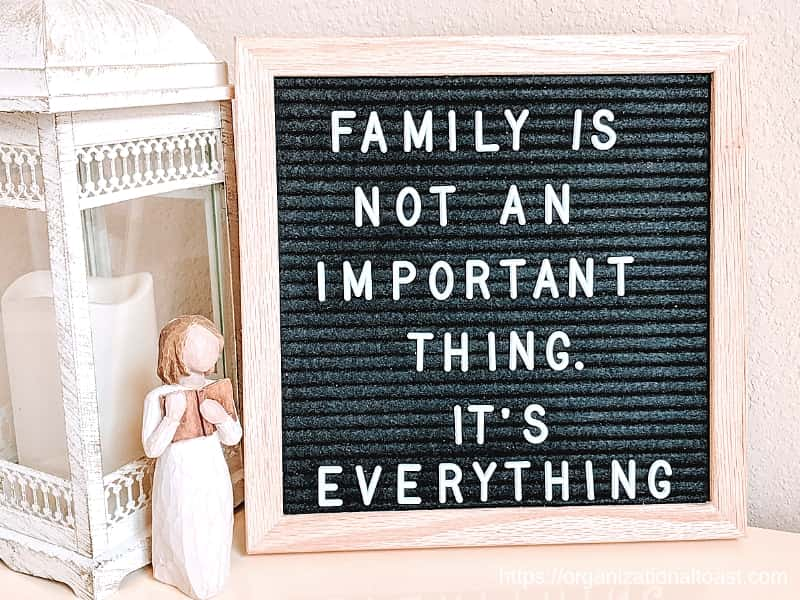 "Family is not an important thing. It's everything." – Michael J. Fox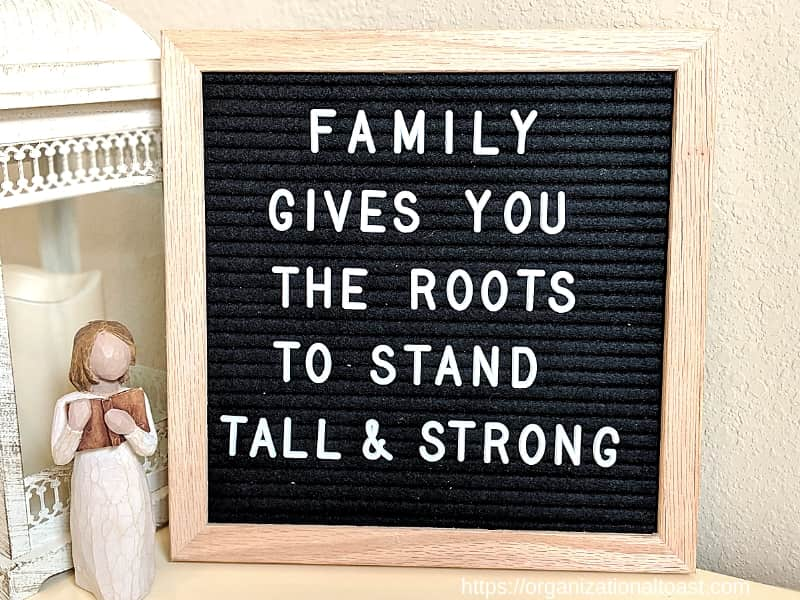 "Family gives you the roots to stand tall and strong." -Unknown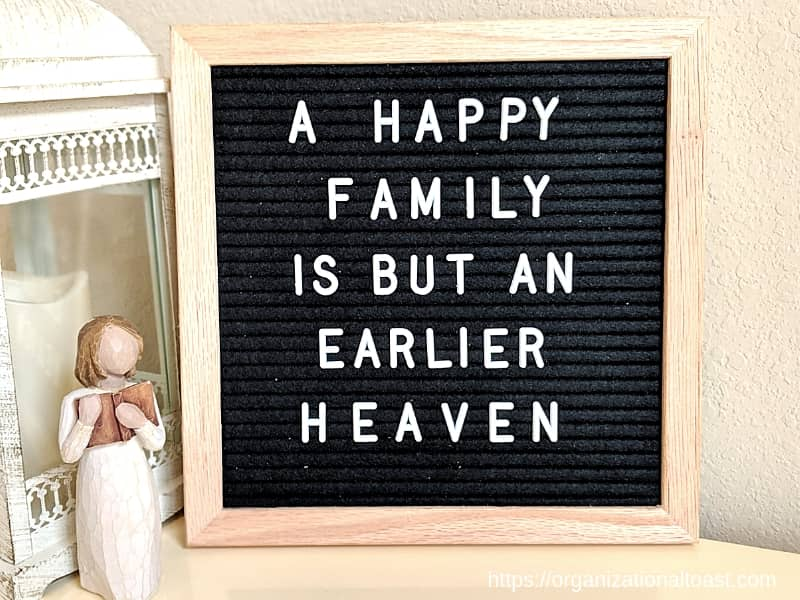 "A happy family is but an earlier heaven." – George Bernard Shaw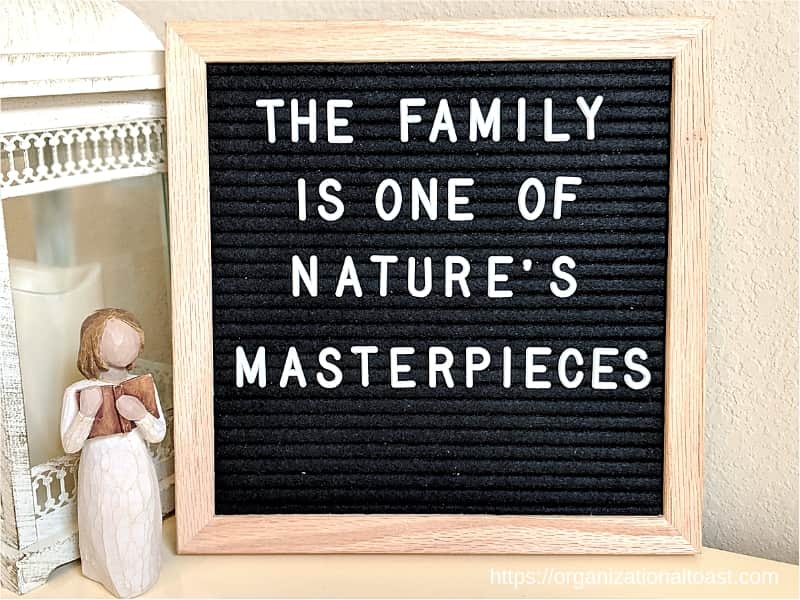 "The family is one of nature's masterpieces." – George Santayana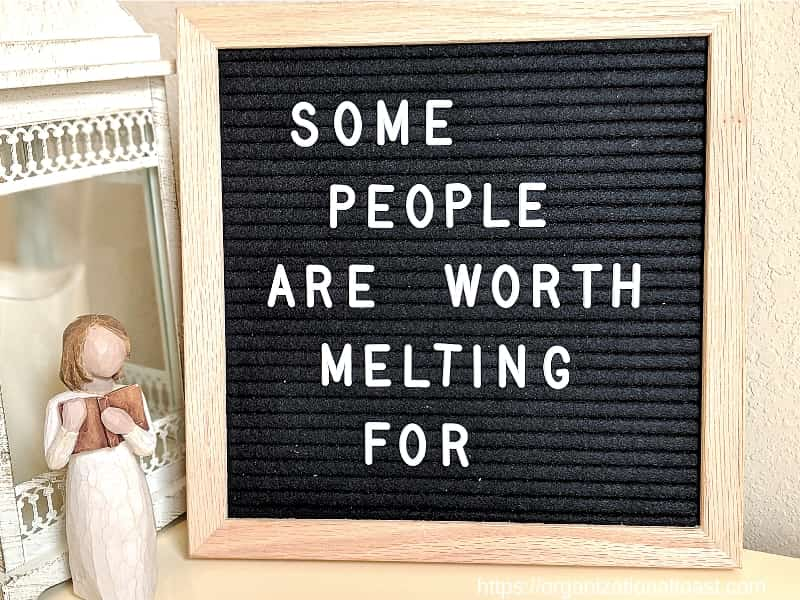 "Some people are worth melting for." –Olaf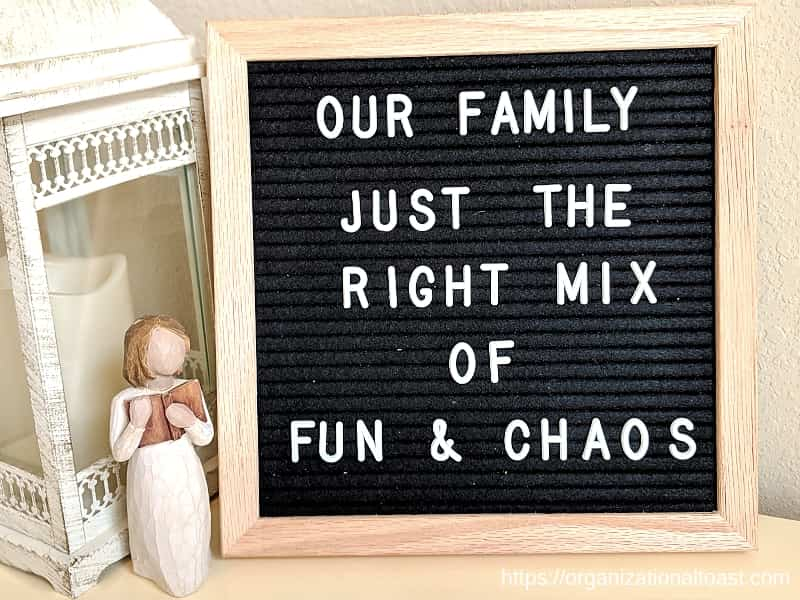 "Our Family, just the right mix of fun and chaos." -Unknown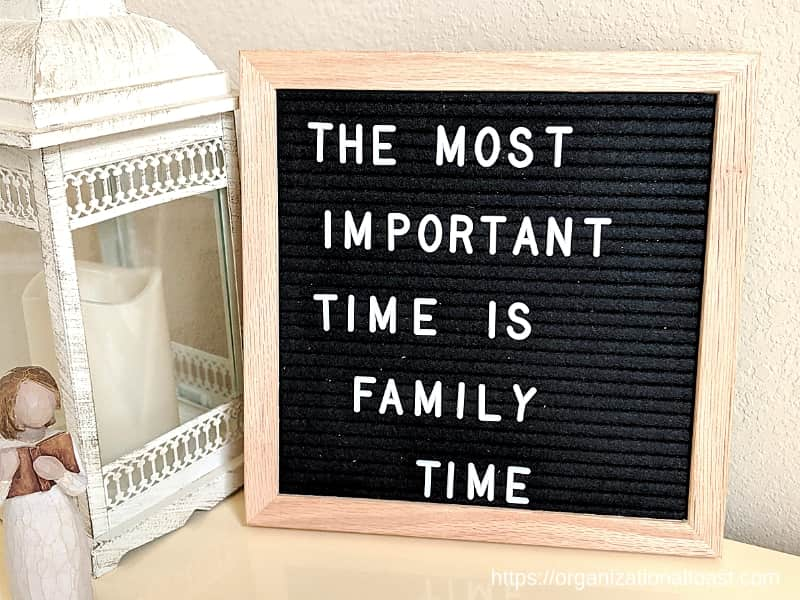 "The most important time is family time." -Unknown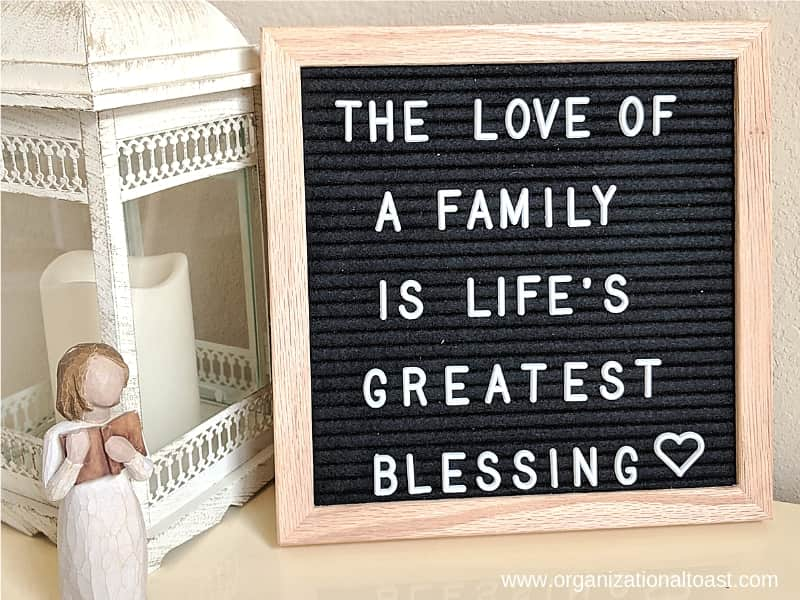 "The love of a family is life's greatest blessing" -Unknown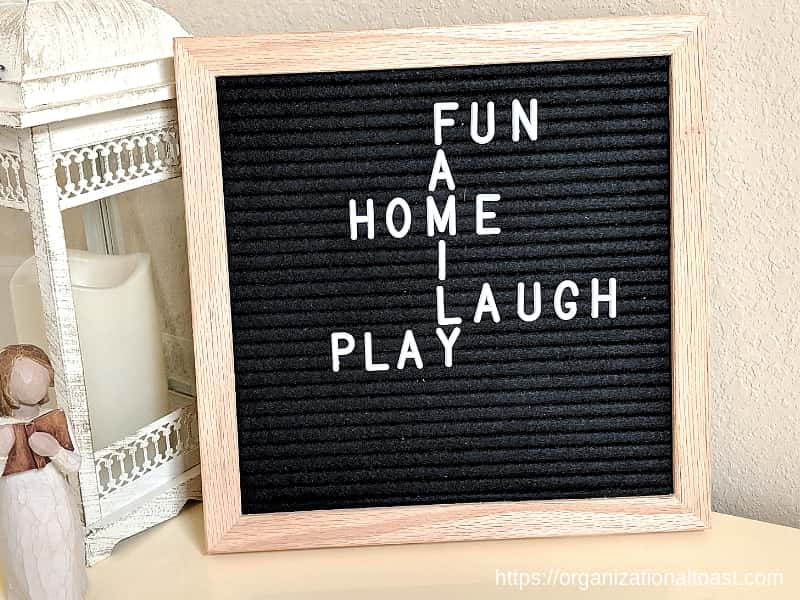 If you love these quotes but you don't have a letter board I highlight recommend the one from Wishlist Things! It's budget friendly and has all the letters you need to make these beautiful quotes!

BUY NOW! Premium Black Felt Letter Board with Stand 10×10 Inches | Changeable Message Board with Oak Frame, 300 White Letters and Bonus Canvas Bag – by Wishlist Things