This recipe is actually the only salad dressing I make in our house because everyone loves it so much! My four-year-old dips absolutely everything in this "dress up" and she is a huge salad fan. She never ate salad until I started making this dressing.
It's also great as a meat marinade. At least once a week I marinate chicken in this dressing and I know the dinner will be a hit. My son actually told me my marinated chicken is better than Chik-Fil-A. Take that!
Prep time is quick and this recipe uses simple ingredients most people have on hand or that can be used for a variety of different purposes.
Making your own salad dressing is a great way to cut down on costs. For what it costs to buy the ingredients you can make more than a months worth of dressing for a fraction of the cost. And there are no preservatives or other funky ingredients in this homemade salad dressing.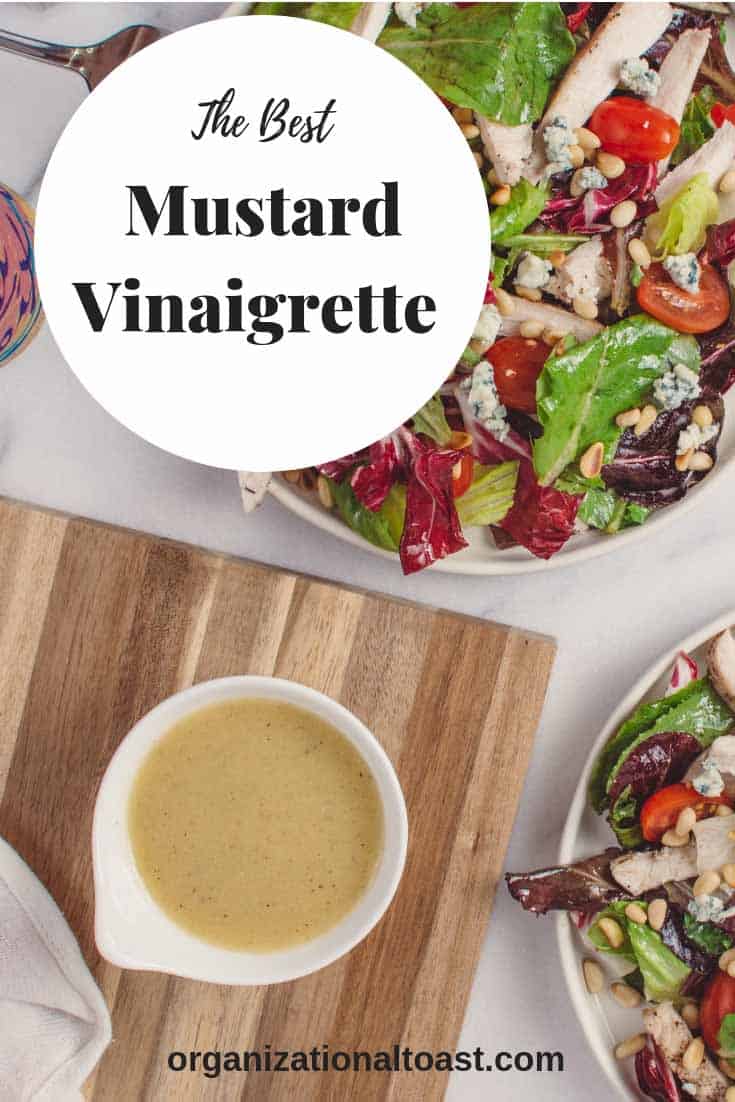 Ingredients:
½ cup White Vinegar
1 Tbsp. honey
1 Tbsp. Dijon Mustard
½ Tsp. Pepper
1 ½ Tsp Salt
2 Tsp minced Garlic
1 Cup Grapeseed Oil
I have recommended using Grape Seed Oil for this salad dressing for a couple of reasons:
Grapeseed Oil is high in omega-6 fatty acids.

It makes the dressing smooth. Other oils like Olive Oil, can get chunky when left in the fridge our will separate really easily. Using Grapeseed Oil ensures all the ingredients blend really nicely and come out of the bottle as a dressing not oil than vinegar.

Grapeseed Oil has a high smoke point. This just means you can cook it at higher temperatures than other oils, like olive oil, without smoking and burning. If you plan on using this as a marinade, this will help to ensure your marinated foods don't get charred.

Be sure to purchase grapeseed oil that's cold pressed or expeller pressed. This means that there were no chemical solvents used in the processing of the oil.
Combine and Whisk all ingredients. Let rest for at least 2 hours before serving.
You can download the Recipe Card!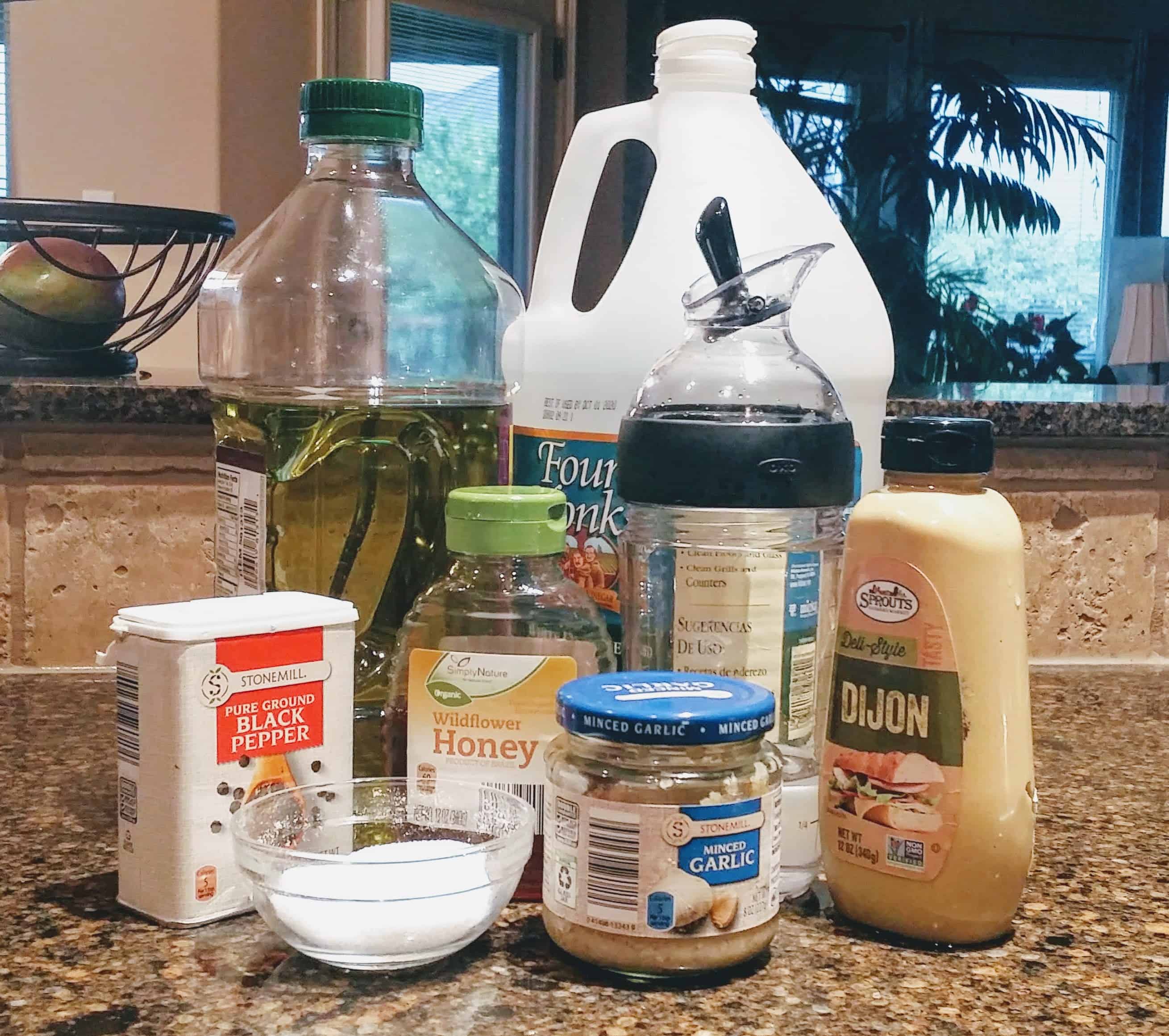 Enjoy!