Once the Fall weather starts kicking in it's time to pull out the slow cooker and make all the soups! Even though I use my slow cooker all year round I tend to stay away from soups in the spring and summer.
I also love to find hearty and filling recipes that are budget friendly. These vegetarian slow cooker soups are filling and inexpensive. They are perfect for your meatless Monday meals or for when you don't have room in your budget for meat.
The best part is that these recipes are family friendly and crowd pleasers.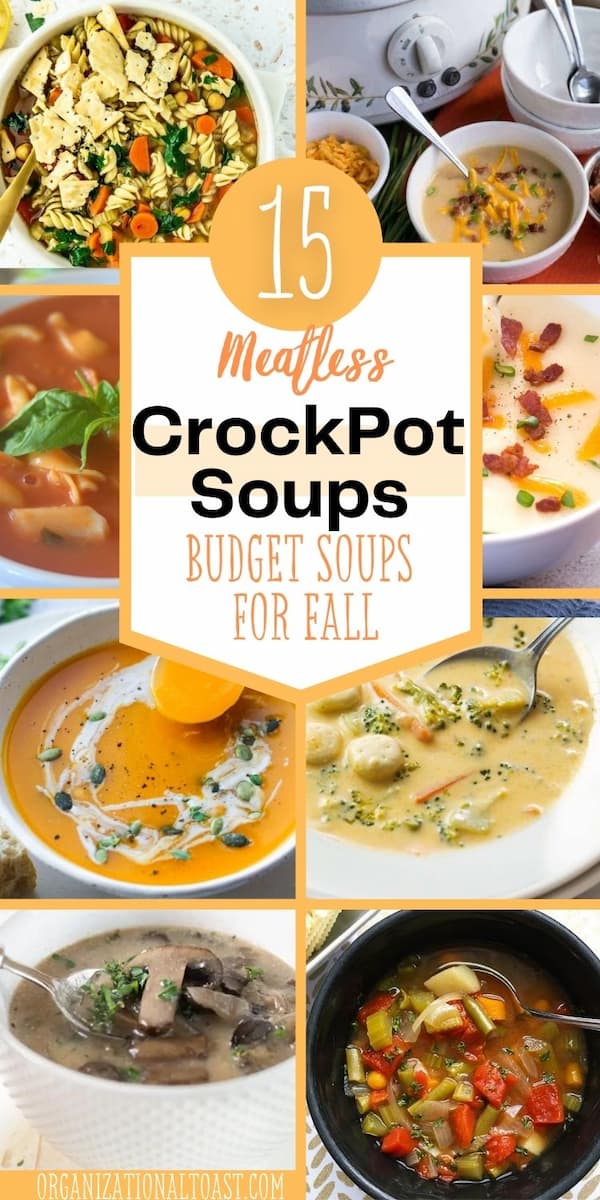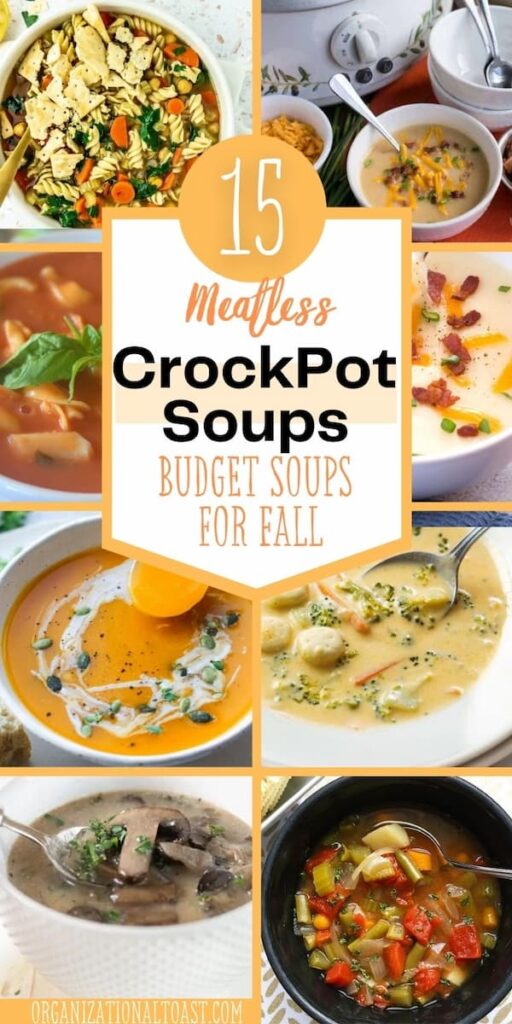 15 Best Vegetarian Slow Cooker Soups
Sweet Potato Soup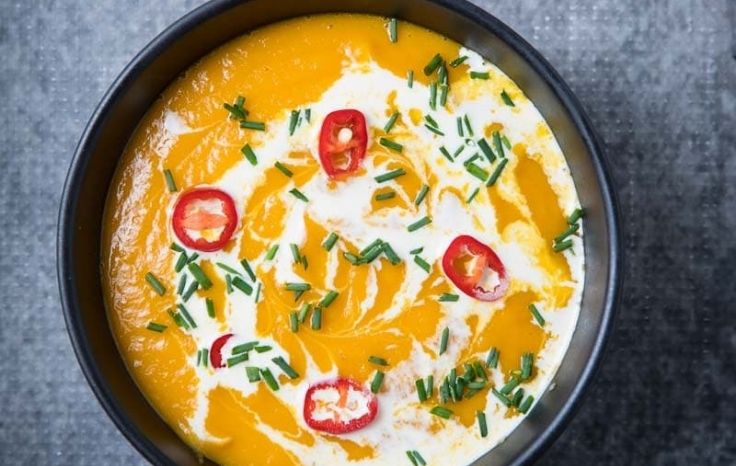 Sweet potatoes are not only packed with all sorts of vitamins and minerals, they are inexpensive and flavorful so you don't need much else to make this soup. This soup also freezes well so you can make a huge batch and freeze some for another dinner!
Barley Bean Soup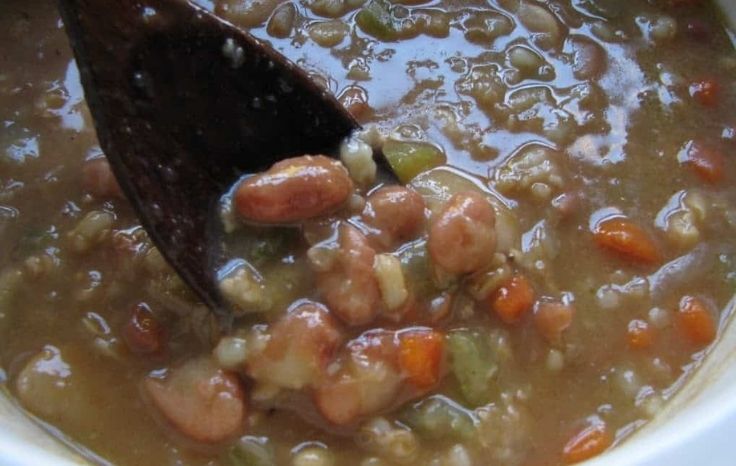 This is a super simple recipe that is packed full of protein. Using ingredients you probably already have on hand (beans, barley, carrots, garlic, onion, celery, and bouillon) this is a flavorful soup that will fill your belly and warm you up.
Gluten Free Mushroom Soup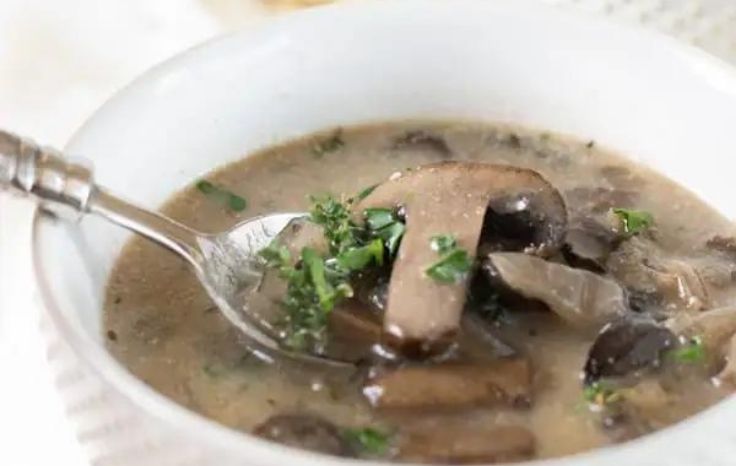 If you're looking for an alternative to canned mushroom soup, look no further. This soup is easy, tasty and much healthier than the canned versions which are loaded with sodium (and lots of other stuff you don't need). You can simply dump all the ingredients in the Crock Pot and let it cook. No prep work required here!
Broccoli Cheddar Soup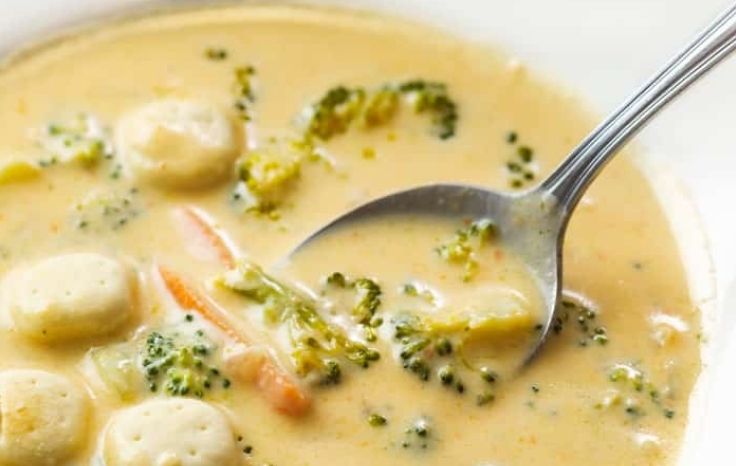 I think Broccoli and Cheddar Soup is by far one of my favorite cold weather soups. There is something about the creaminess and flavor that gives me all the fall feels. I love this recipe because it includes some great tips for getting the soup nice and thick.
Crock Pot Tofu Red Curry
If you're looking for some variety and new flavors this Tofu Red Curry is flavorful with just a hint of spice. This is a simple recipe that is a great "beginner's curry". It's also completely plant based so if you are looking for a great vegan soup option, this is the one for you!
Split Pea Soup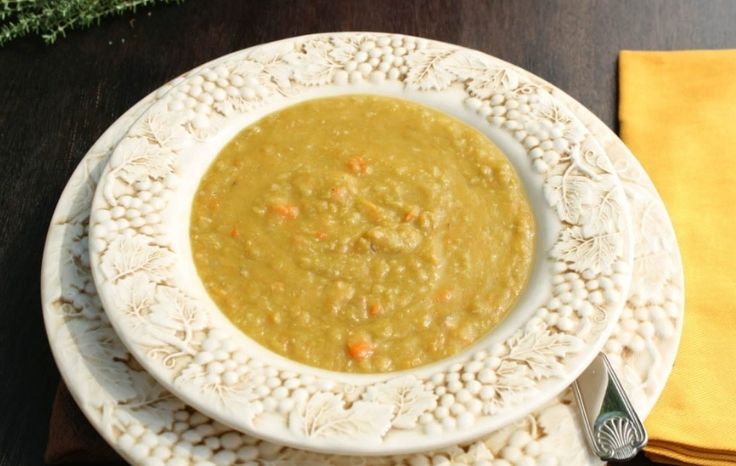 This is a classic filling soup that will cost you around $3 to feed your whole family. I omit the ham to keep the cost down and make it a meatless meal. The flavor is still great and even my meat loving husband asks for second of this soup. I love to serve it with some warmed up bread or rolls.
Easy 4 Ingredient Potato Soup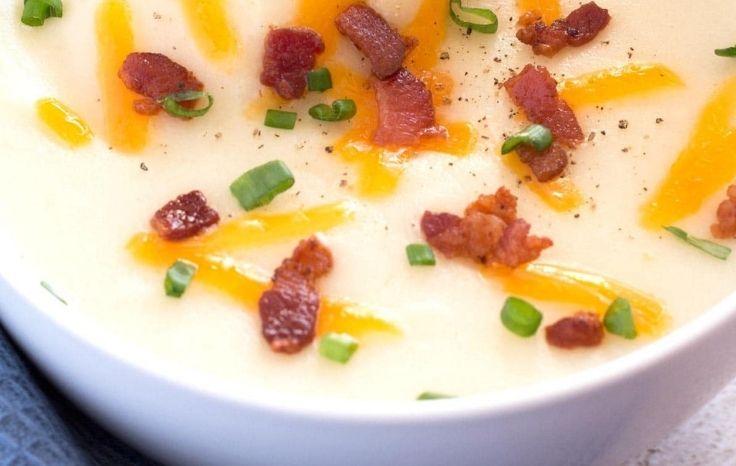 You had me at 4 ingredients. With a recipe this simple, it's hard not to include it on your weekly meal plan. Add any toppings you like (cheese and chives). This recipe also includes tips for serving this up to a crowd!
Creamy Tomato Soup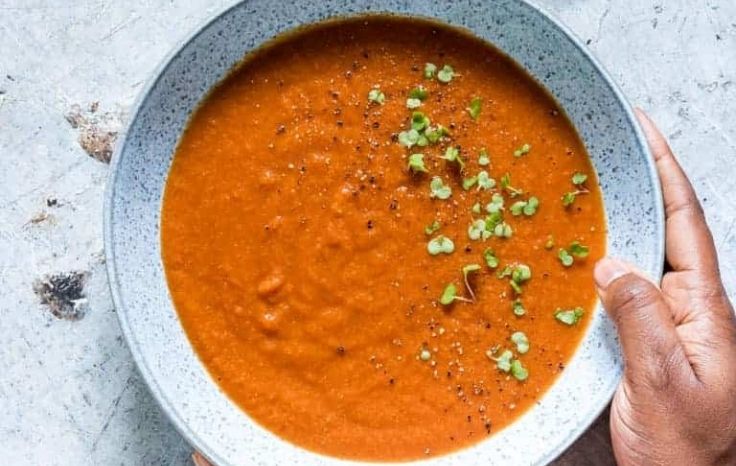 A tasty twist on a classic soup. With only seven ingredients and a few minutes of prep time, this is a soup you can dump into the slow cooker in the morning and know you'll have a tasty meal when you get home from work. You can use either canned or fresh tomatoes for this tasty recipe letting you choose whichever is cheaper and easier on your budget!
Butternut Squash Soup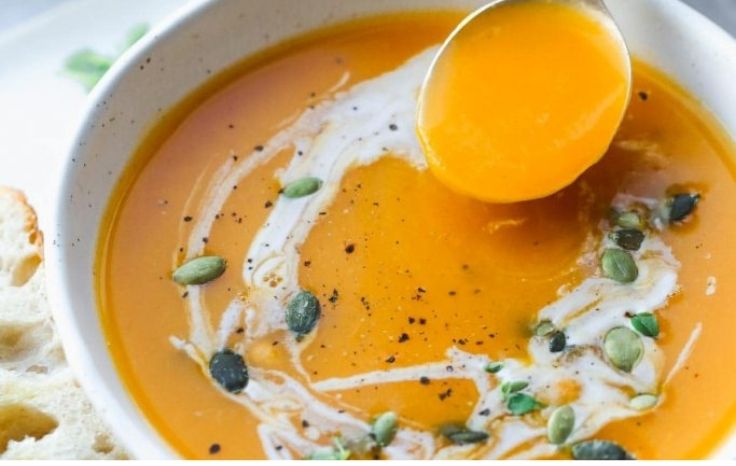 This soup has fall written all over it. All the delicious flavors will give you all the fall feels. It's packed with veggies so it's super healthy. It also freezes well so you can make a bid batch and save some for later!
Lentil Tortilla Soup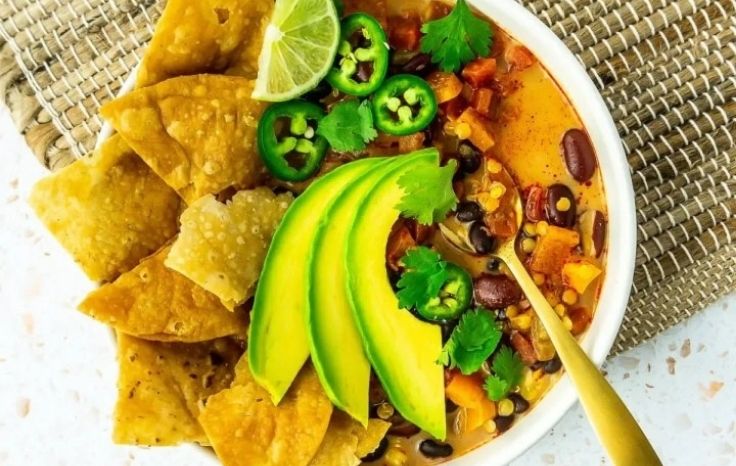 If you're looking for a vegetarian soup with a Latin flair, you'll love this lentil tortilla soup. I like this soup not only because it's quick and easy, but also because it will feed everyone. It's vegan/vegetarian and gluten free so it's great to serve to a group that has a wide range of dietary restrictions. Did I mention it's packed full of flavor?
3 Bean Vegan Chili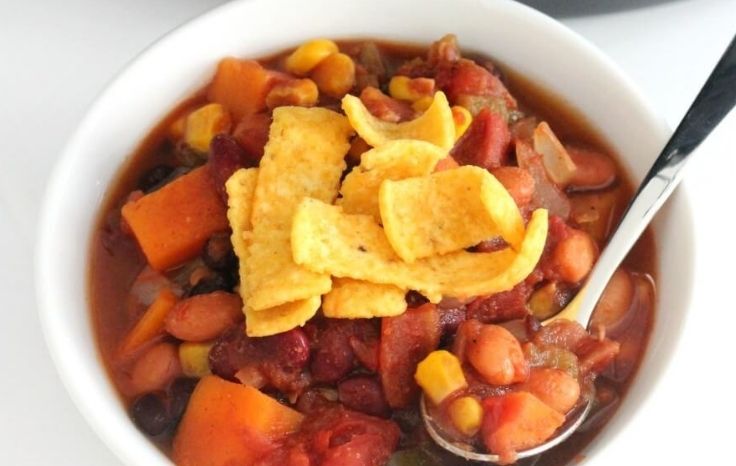 Speaking of Allergy free recipes, this Vegan chili is another recipe that is gluten free/allergy free. You'll need a couple cans of beans, a jar of salsa and a few spices. Then sit back and put your feet up while your Crock Pot does that work!
Creamy Tomato Basil Tortellini Soup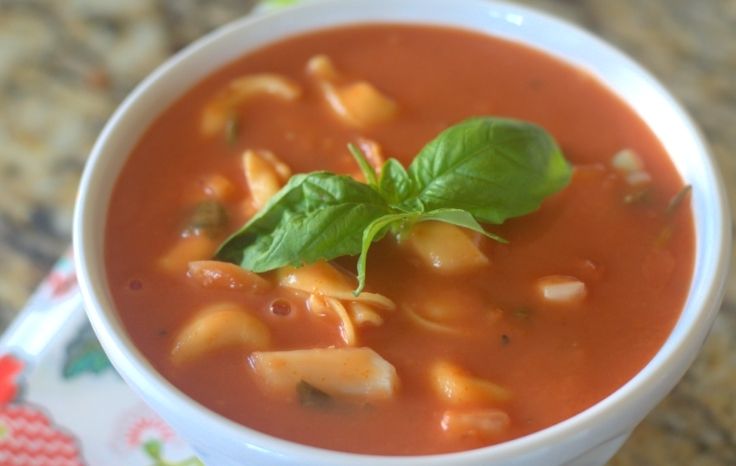 My kids love tortellini, so making this tomato basil tortellini soup is a no brainer around here. I love this recipe because it's a full meal. You don't need to serve much else along with a full bowl of this to make a filling meal.
Creamy Cauliflower Cheddar Soup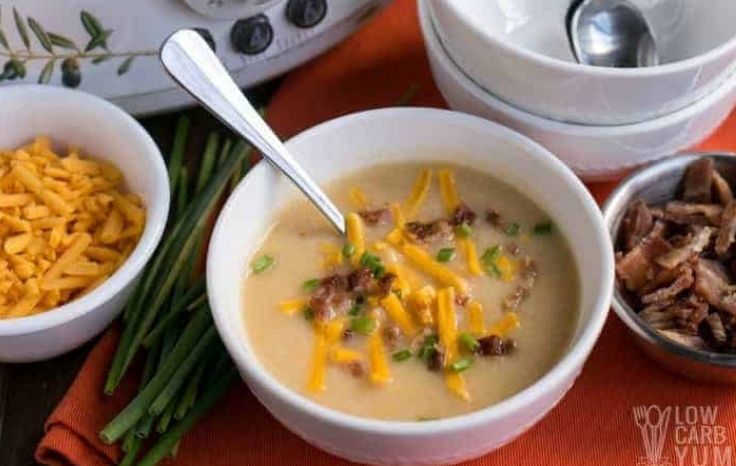 If you're looking for a lower carb alternative to potato cheddar soup…you're welcome. This is an awesome twist on a classic soup. You can replace the bone broth with a vegetarian alternative and still have a flavorful healthy meal.
Chickpea Noodle Soup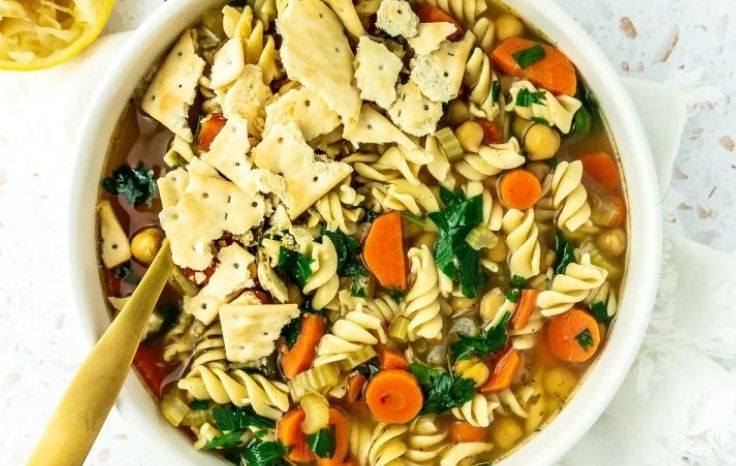 If you want that chicken noodle soup feel without the chicken, you'll love this vegan alternative. It still has that nostalgic chicken noodle soup feel with all the healing properties of the original but without the meat.
Crock Pot Vegetable Soup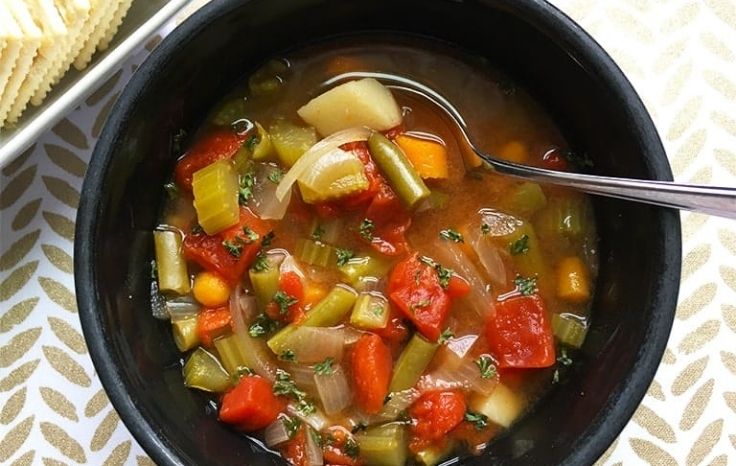 Check your pantry, because this vegetable soup relies heavily on pantry staples making it a low cost option. For a twist on the original, you can add a can of pureed pumpkin.