Our summer time routine is completely different than our school year routine.
And our grocery shopping and meal planning is also pretty different. Between vacations, weekend RV trips and lots of activities I always find that I tend to spend more during the summer on food.
It also makes getting to multiple grocery stores (with kids in tow) to score good deals a little more difficult.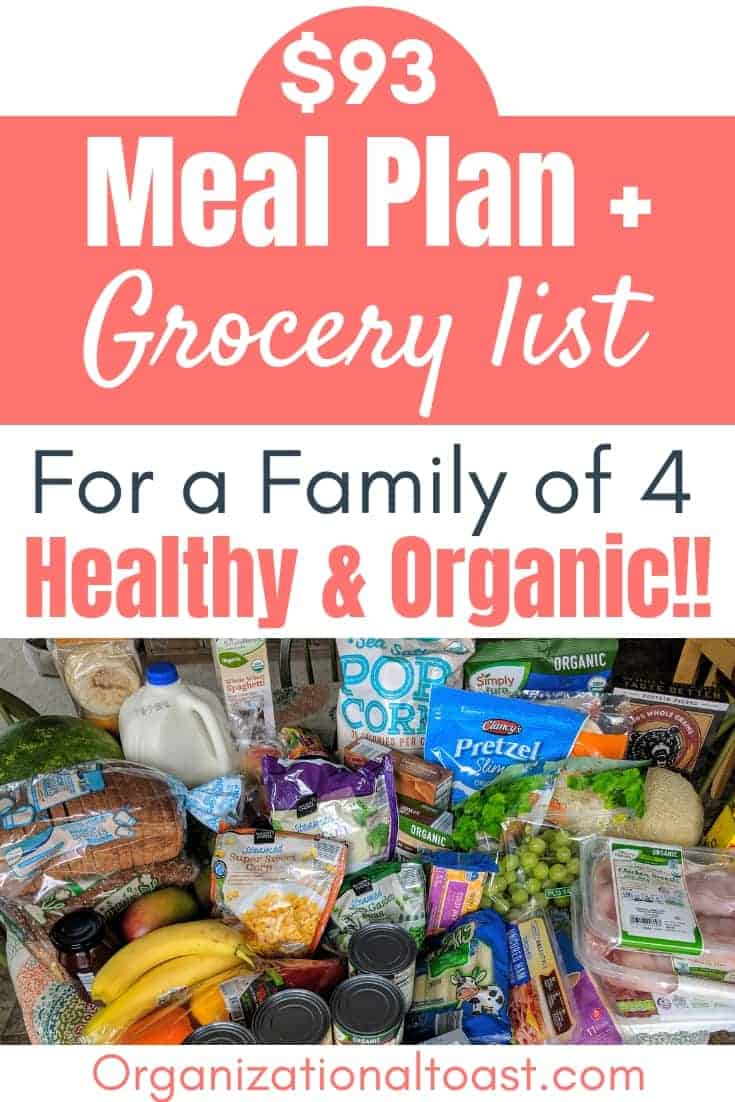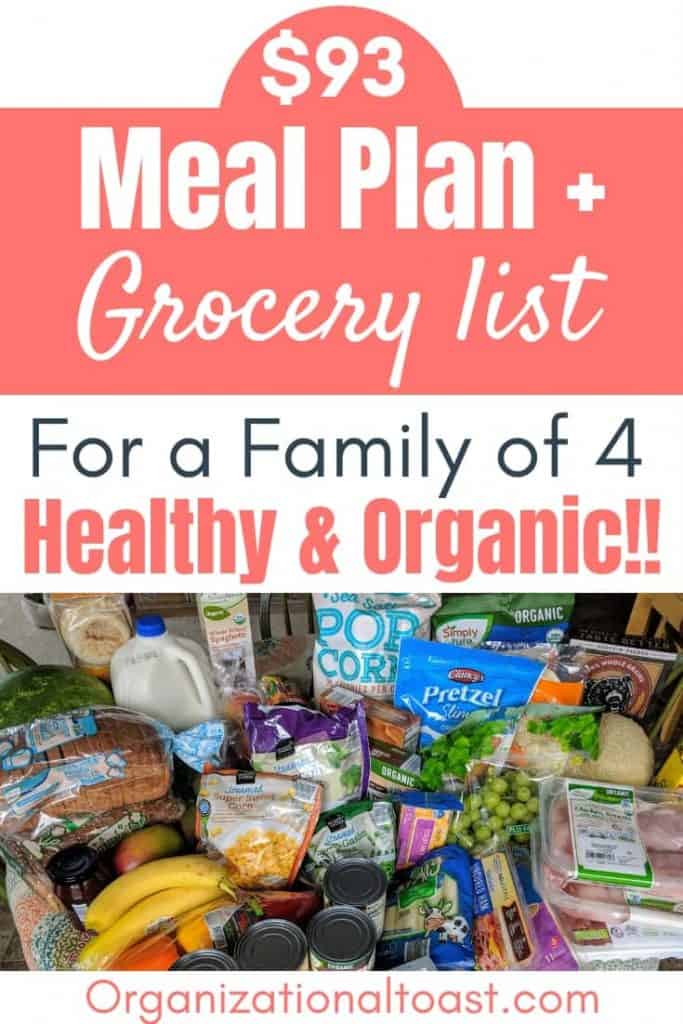 Which is why I'm not really sure why I decided it would be a good time to work on reducing our grocery bill this summer.
I've been spending $125 a week for our family of four.
Now, I am only budgeting $100 a week. And I'm happy to report that this week I totally stayed under budget!
Check out the rest of My Grocery Trips and Meal Plans Here
Grocery Shopping List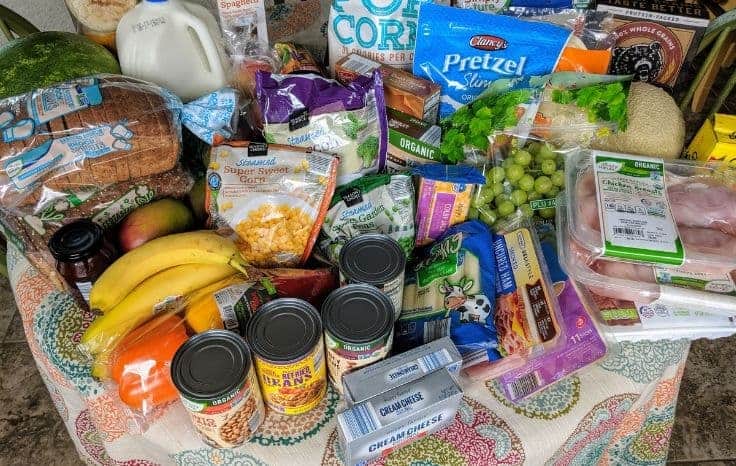 Aldi
Organic Bread – $4.29
Sprouted Bread – $2.99
3 Cans Organic Red Beans – 3 x $0.89
Organic Chicken Breasts – $8.69
Organic Chicken Breasts – $8.34
Ground Turkey – $3.49
Organic Granola Bars – $2.39
Organic Cheese Puffs – $1.99
Organic Popcorn – $1.99
Espresso – $2.88
Organic Whole Wheat Spaghetti – $1.09
Kodiak Cake – $4.39
Chocolate Muffin Mix – $1.99
Deli Sliced Cheese – $1.99
Flour Tortillas – $1.19
Deli Lunch Meat – $2.49
Cheese Sticks – $2.79
Vodka Spaghetti Sauce – $2.89
Bananas – $1.16
Jelly – $1.99
Pretzels – $1.99
Cantaloupe – $0.99
3 pack peppers – $2.29
Frozen Corn – $0.79
Colby Jack Cheese – $1.99
3 Mangoes – 3 x $0.39
Green Grapes – $1.70
2 Cream Cheese – 2 x $1.29
English Muffins – $0.99
3 lb Bag of Apples – $3.49
Gallon of Milk – $2.55
Seedless Watermelon – $3.49
Total: $93.04 (yay!)

Meal Plan

As with all my meal plans, I usually have items on hand that I incorporate into our meal plan.
I like to take a quick inventory of our freezer and pantry before I sit down to make my meal plan. This ensures that I don't buy stuff I already have or, even worse, assume I have a certain item and get home from the grocery store and realize I'm missing something for a recipe.
Learn more about how I meal plan and snag my FREE meal planning templates here.

I serve breakfast, lunch and dinner with a side of fruit so keep that in mind as you look over our menu.

Dinner
Spaghetti with ground turkey and vodka sauce, broccoli
Turkey Chili
Grilled Chicken, mashed potatoes and peas
Sheet Pan Fajitas
Leftovers (I had little bits of everything leftover so we had a mish mash of food)

Lunch
Cheese Quesadilla
Ham and Cheese Sandwich
Peanut Butter and Jelly Sandwiches

Breakfast
Pancakes
English Muffins
Oatmeal

Snacks
Apples with Peanut Butter
Popcorn
Pretzels
Granola Bars
Chocolate Muffins
Cheese Puffs
Cheese Sticks