Having the kids keep a summer journal is a really great way to create a nice keepsake with all their summer memories AND incorporate a simple and fun writing activity into their summer.
Download the FREE Journal Here.
The truth is, last summer I was super excited to keep my 2nd grader writing through the summer by using a journal. We used an empty notebook and the first few days he was really enthusiastic.
And I was ecstatic and patted myself on the back for a mom win.
And then he lost interest.
He didn't know what to write about.
I was disappointed but I didn't force it (because we all know that just makes it worse).
I tried other writing activities with similar results.
Then I took up journaling myself a few months later and I realized just how hard journaling can be sometimes.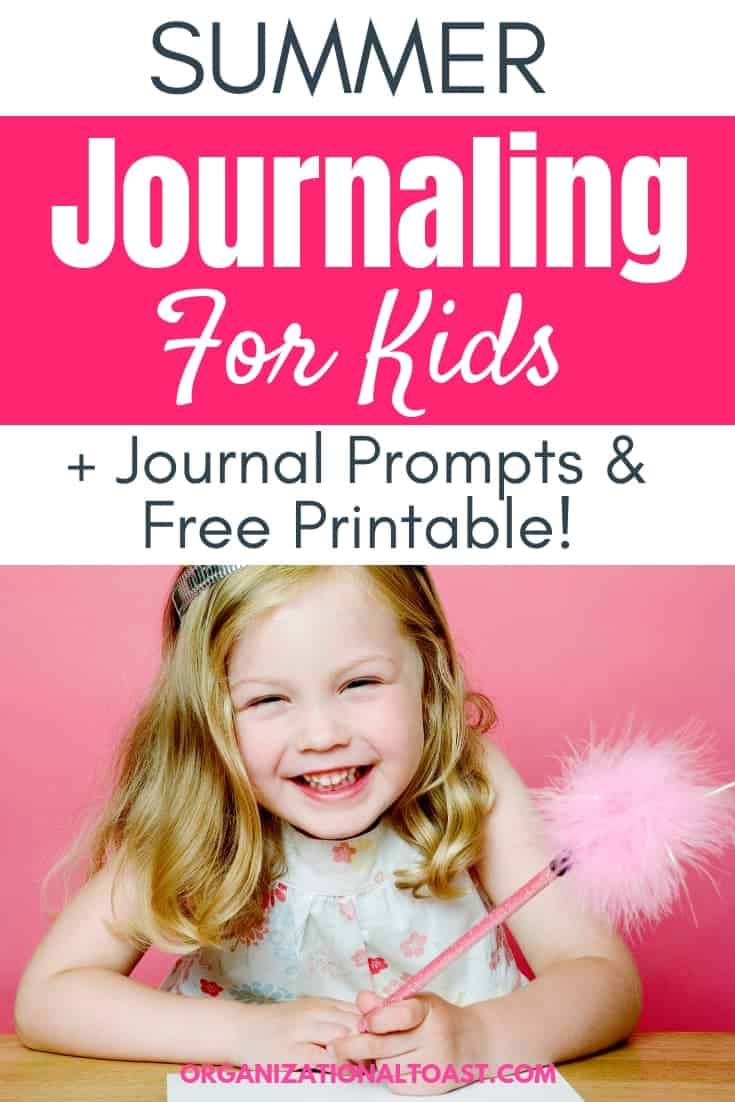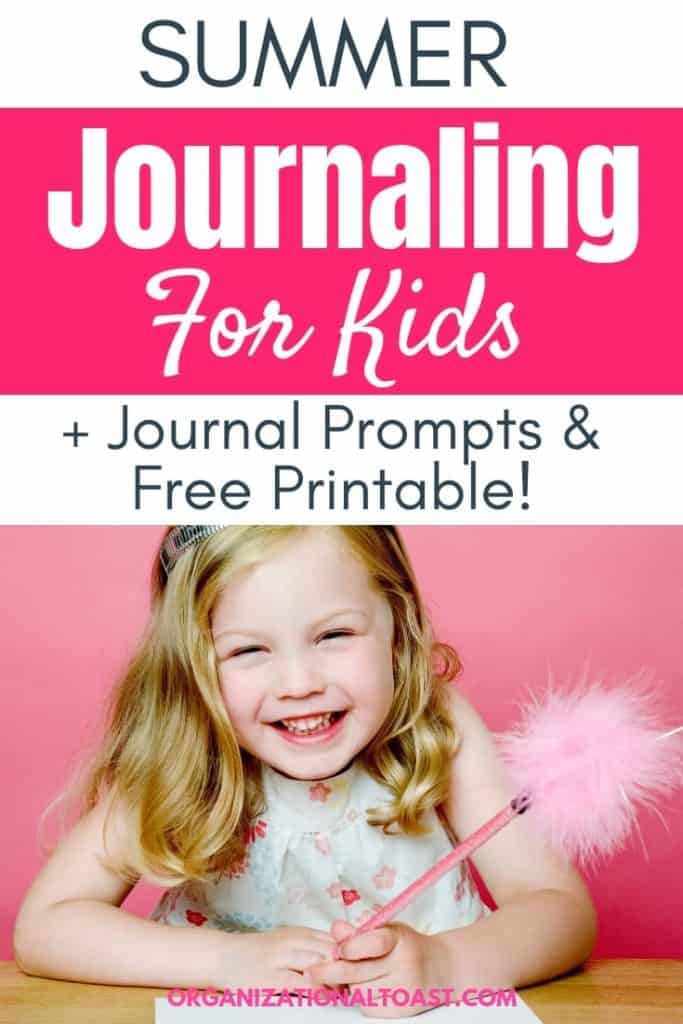 I started using journal prompts and it became much easier for me to journal.
That's when it hit me.
How can I expect my 2nd grader to come up with something to write every day if I can't even do it?
With that in mind, I put together my own set of journal prompts and custom journal for my kids this summer.
They've been using it for a couple of weeks now and the results are in.
They LOVE it.
Which means it's time to share it with you.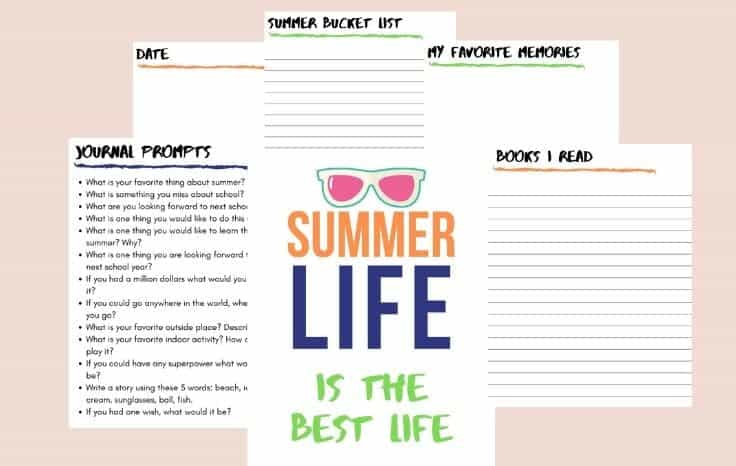 The Free Download includes:
Summer Journal Cover
Journal Pages (with lines and space to draw a picture)
10+ Journal Prompts
Blank Summer Bucket List
Books I've Read
My Favorite Summer Memories
I used an old three ring binder we had and put everything in there. I also made sure each page had plenty of space for drawing.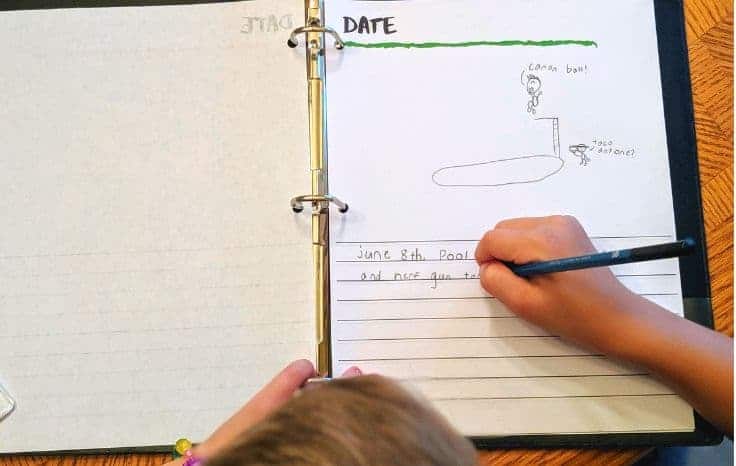 Click here to download the complete printable journal.
Let me know how your kids like the journal in the comments below!