When times are tight, a trip to the grocery store can be an incredibly stressful experience. It's difficult to figure out how to stretch your dollars and still provide filling and nutritious food options.
But where do you start?
The truth is, they design grocery stores to suck you in and make you spend money. Everything down to the layout and placement of products are well researched and presented in a way to attract you to spend more.
But with a little bit of planning and this go to list of cheap foods to buy when you are broke, you can spend less and still provide filling and delicious meals for your family.
Rules for Grocery Shopping When You're Broke
First things first. You need to set some rules before you go to the grocery store. When times are tight, these 4 rules help curb my spending at the grocery store .
Stay Away From Processed Foods – Prepackaged and pre-made foods are convenient and can get you out of a pinch but they are far too expensive!

Be sure not choose items like pre-cut apple slices or other pre-cut fruits and vegetables. Per pound, those items are much more expensive
Marinated or seasoned meats – Make your own seasoning blends or marinades instead of purchasing pre-seasoned or pre-marinated meats.

Stick to shopping the perimeter of the store. Those central aisles are mostly filled with extras and will tempt you! There are a few aisles you may want to visit (like flour or other items used to make food from scratch).
Don't Drink Your Calories – Skip the juices and sodas and stick to water. According to a 2016 report from the US Department of Agriculture, Americans spend 7% of their grocery budgets on juices, sweet teas, and soda! And while you're at it, skip the bottled water too and fill your own reusable bottle for an on the go drink.
Meal Plan To Avoid Waste – If you take the time to plan your meals, you can easily avoid buying too much or throwing out unused food that has gone bad. Download this free meal planning guide to help you get started.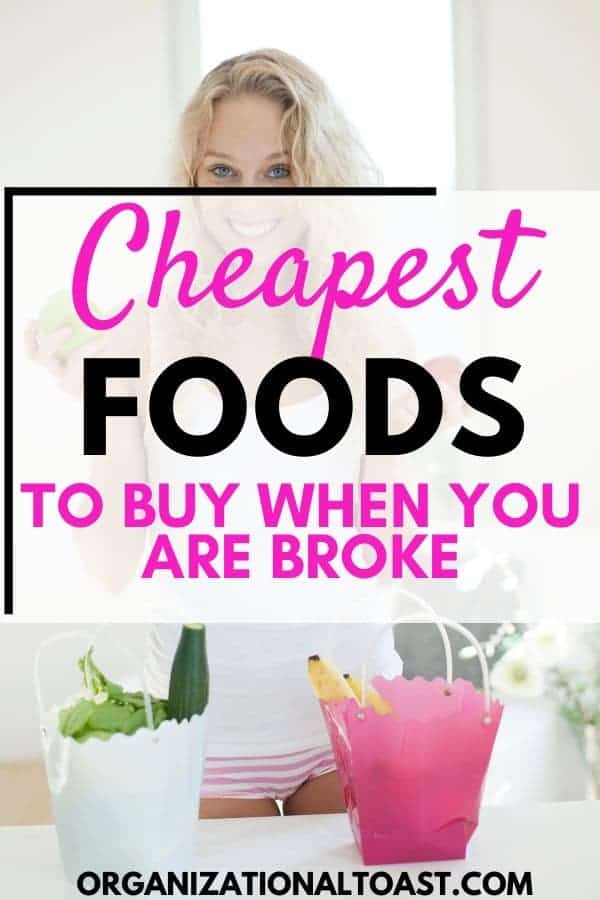 Where Can I Find the Cheapest Groceries?
The dunnhumby retailer preference index looked at a number of grocery stores to find out who had the best prices. The top 10 cheapest grocery stores were:
Aldi
Market Basket
WinCo
Food4Less
Costco
Walmart
Trader Joe's
Neighborhood Walmart
Lidl
Amazon
I understand that choosing an inexpensive grocery store can be hard because it all depends on what stores you have available in your area and which ones you are able to get to.
You can also look to see if there is a salvage grocery store in your area.
Salvage grocery stores often buy leftover inventory from other grocery stores and sell them at a deeply discounted price. You can often find name brand food, organic or other specialty foods prices far lower than you would pay at the grocery store.
Check out this directory of discount grocery stores or this one to help you find one in your area.
Ultimate List of Cheap Foods to Buy When You Are Broke
Now that you know where to shop and have some basic ground rules to help you before you head to the store, here are some of the cheapest foods you can buy!
Protein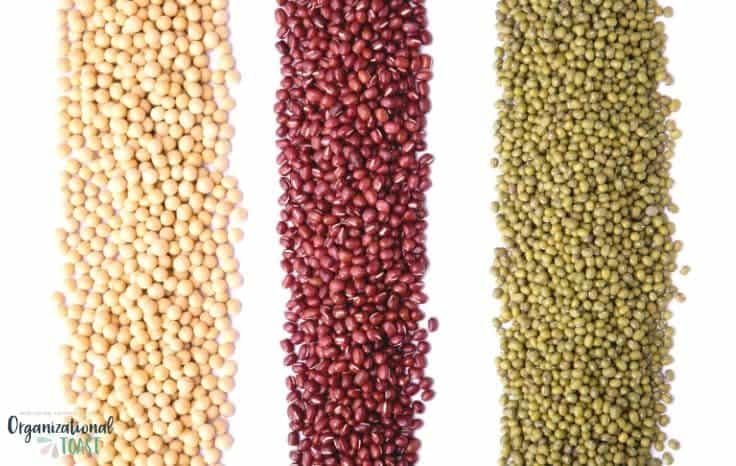 Eggs
Eggs are incredibly versatile and can be used for breakfast, lunch and dinner. Some meal ideas are scrambled eggs, baked egg muffins, crustless quiche, or egg salad.
Chicken Thighs
Chicken thighs are super tender, full of flavor, and a fraction of the cost of other parts of the chicken. Chicken thighs can be baked, grilled, and pan fried or used to make soups.
Dry Beans
Dry beans are cheaper per pound than canned beans. They do require a little extra work, but in the long run it's worth it. Beans are a nutrient dense food full of protein and antioxidants. You can make rice and beans, all kinds of bean soups and chili!
Dry Lentils
Again, dry lentils are a superfood and a great substitute for meat. Most people think of lentil soup, but there are so many great lentil recipes. You can use lentils to make stuffed peppers, lentil burgers, lentil meatballs and more!
Dry Split Peas
Spilt peas are full of flavor and really delicious! On top of that they are so filling and very cheap. Throw any bits of left over meat and you'll have a super tasty meal on your hands.
Canned tuna/salmon
Canned tuna and salmon are for more than just sandwiches. Think tuna casserole, tuna mac salad, and salmon or tuna patties. Check out more canned tuna recipes here.
Other cheap proteins include:
Hot Dogs
Kielbasa
Peanut Butter
Chuck Roast
Refried Beans

Carbohydrates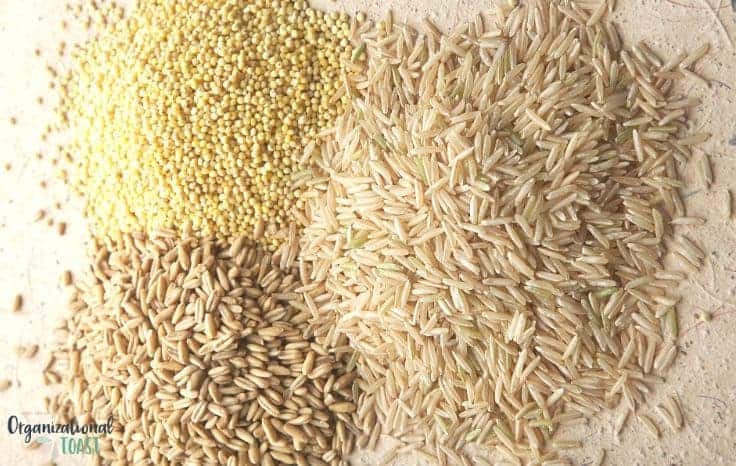 Breads and other carbs can get very expensive fast. Here are some cheaper carbohydrates that lend themselves to lots of different uses.
Oatmeal
Pasta (whole wheat or veggie pasta)
Rice (brown rice for a healthier option)
Flour (make your own bread or pasta)
Ramen

Vegetables & Fruit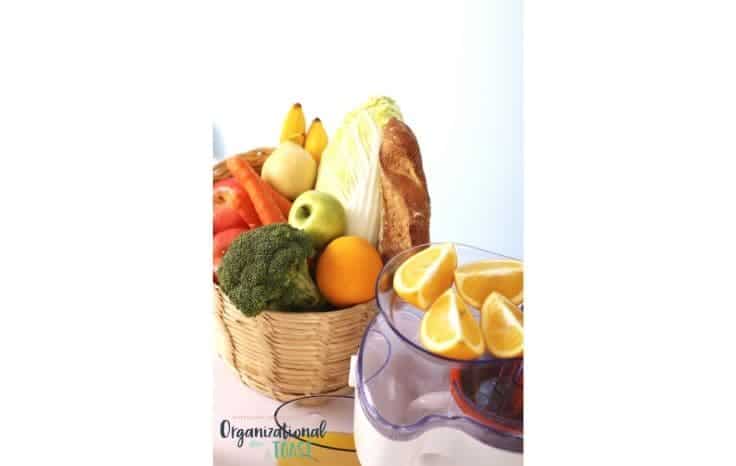 Yes, you can buy fresh fruits and vegetables even when you are broke, The trick is to pick ones that have a longer shelf life. Also, during different seasons different fruits and vegetables will be cheaper so keep an eye on sales. This list includes fruits and vegetables that are generally cheap despite the season.
Carrots
Cabbage
Cauliflower
Potatoes
Sweet Potatoes
Onions
Squash
Zucchini
Garlic
Frozen
Apples
Bananas
Watermelon
Canned tomatoes

Look, I understand the challenges and stress of providing food when money is tight. I hope this list of cheap foods to buy when you're broke helps you plan nutritious and filling meals for your family.
If you're looking for more cheap meal ideas check out:
31 Cheap Meals Your Family Will Love
Easy Frugal Meal