Are you looking for easy ways to save money, with as little effort as possible? Are you done with couponing (or never got started) but still want to reduce your spending and earn cash back rewards?
I am always looking for simple ways to save money. I never got into couponing because it seemed like a tremendous amount of effort to purchase items or brands that were not my first choice.
Enter Ibotta. I was looking for money saving tips on Pinterest and it seemed like everywhere I turned, someone was raving about Ibotta.
Reluctantly, I downloaded Ibotta and now I'm kicking myself for not listening to the collective voice that was shouting how awesome this app is! Ibotta has more rebate offers than Coupons.com or anyone else.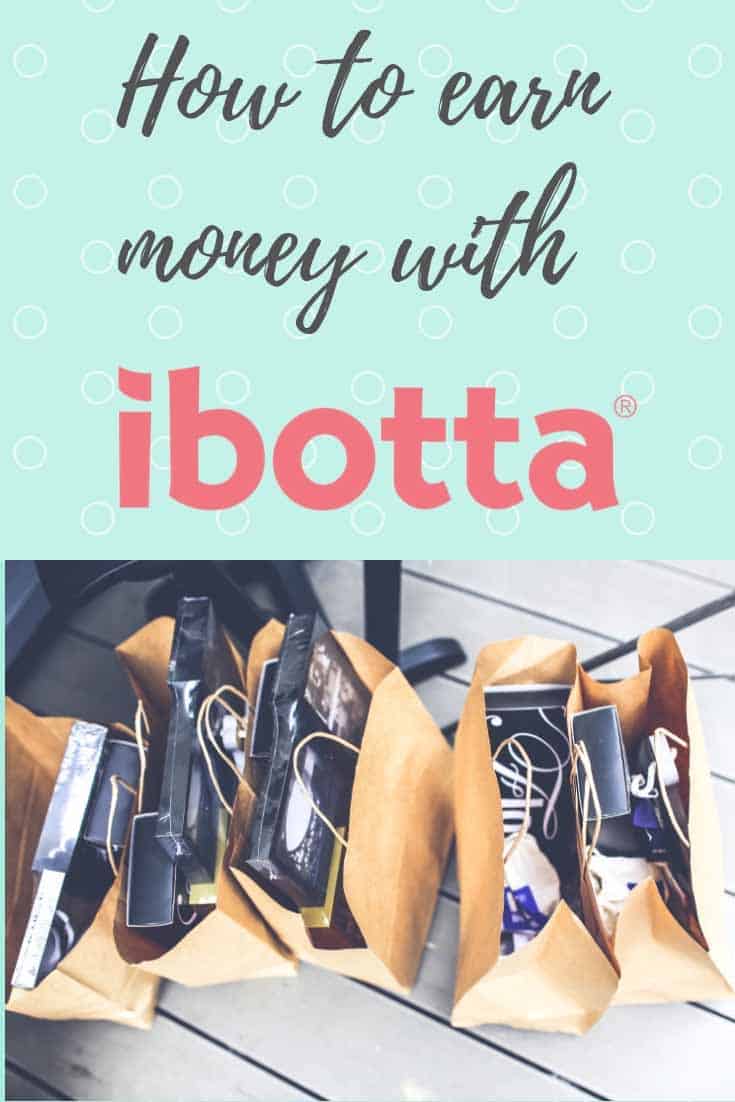 Basically, Ibotta is a FREE app available on both Android and Apple devices that allows you to earn rewards for shopping you are already doing at stores you already love (Target, Walmart, CVS, Sprouts, Whole Foods, Kroger, and Costco just to name a few). They even have cash back rewards on produce and store brands. I'll get back to all the possibilities later.
What you need to know now is that it's free, super easy, and the rewards are real. Sign Up Now With My Referral Link and Get a $10 Bonus!
For example, this week I did my normal grocery shopping. I earned $3.25 on some basic items (like $.25 on Bananas). If I earn this weekly, I will be able to earn $169 this year. And that's just my grocery shopping!
I also went to Walmart for some toiletries and other items I needed for the house. I earned $7.75! Most of my rewards came from laundry detergent($2.00 for Seventh Generation Laundry Detergent) and Cover Girl mascara ($3.00!).
Ready to sign up? Use my link and get a $10 Bonus!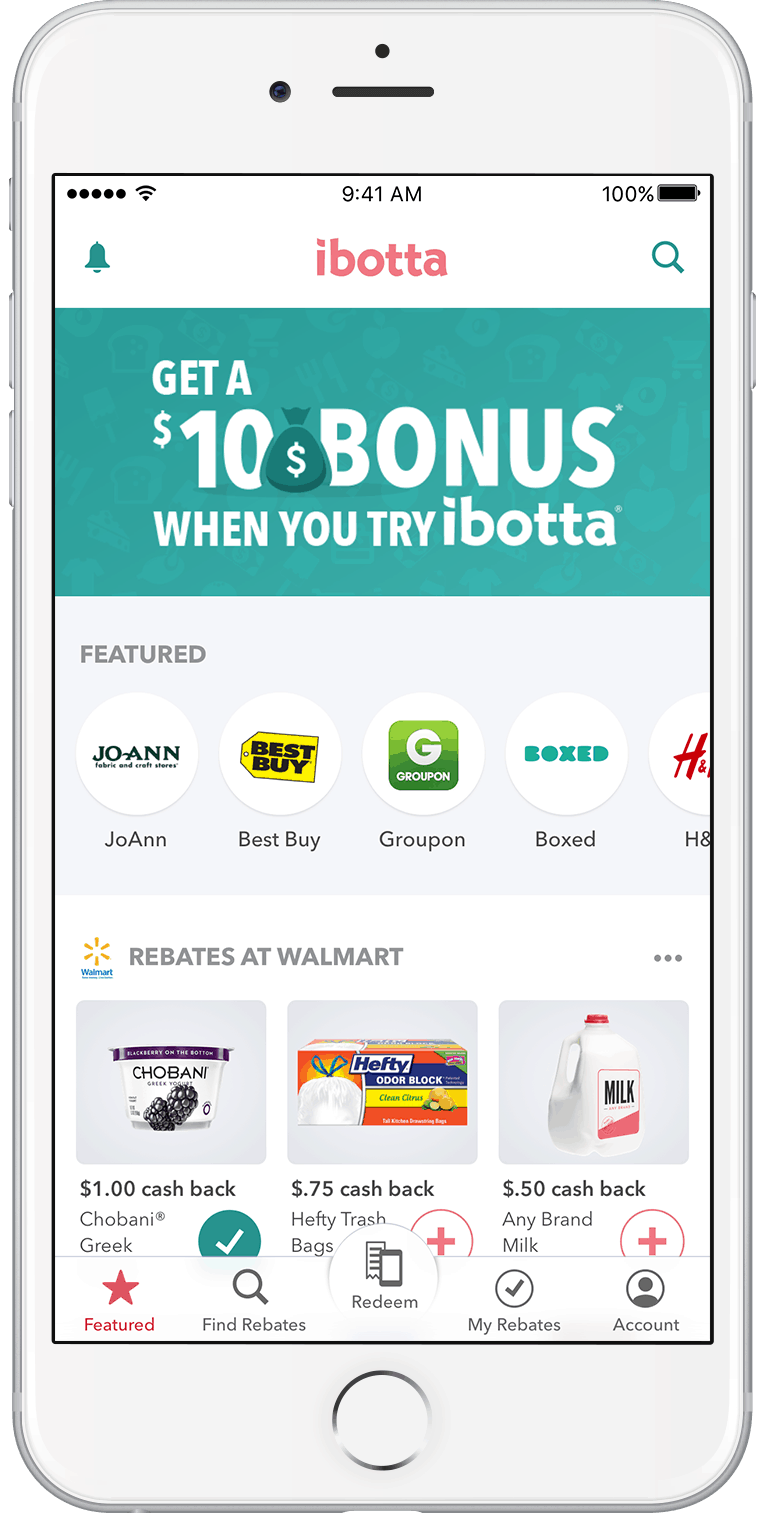 Getting Started with Ibotta
Download the app and register a new account. You can use your email or sign up with Facebook. You can also sign up at www.ibotta.com
Customize and choose your favorite stores. (You can look up the full list of retailers here.)
Select the store you want to shop at. Scroll through the offers. When you find one you want, select the pink plus sign to "add" the offer to your "My Offers" list.
Go Shopping (and save your receipt).
Select Redeem in the App. Scan your receipt, choose the offers you are redeeming and watch your totals add up!
Once you hit $20 (which won't take long, especially if you use my $10 link) you get paid via PayPal or Gift Card.
Buy yourself a new pair of shoes with your extra cash, momma!
Surprising Items You Can Redeem Rewards For
These are a few of the most surprising items you can save on and earn cash rewards for.
Produce
Meat and Dairy
Alcohol – I mean really. It's a good day when I get to have wine and be rewarded for it.
Clothing (UnderArmor, Hollister, Maurice's, Gap, Belk and Dicks are just a few)
Dollar Stores (both Dollar Tree and Dollar General)
10% off Hotels.com
How to Maximize Your Savings and Earn Cash Rewards
Connect Your Loyalty Card
With Ibotta's Preffered Partner Program, you can connect your loyalty card with Ibotta and skip the whole scanning your receipt process. Learn more about connecting your loyalty card here. You can also connect Ibotta to your Walmart Grocery App for super easy saving!
Join a team
By joining a team, you can earn even more rewards. Your team will be given a specific task or an earnings goal. When your team reaches the monthly goal everyone on the team will receive a cash bonus! Join my team when you sign up here!
Stack Your Rebates
Sometimes there will be rebates for name brand items and then an "any item" rebate as well. In addition, if the store has coupons or are running other specials you can save even more!
Look Up Items While You Shop
Forgot to check for rebates before you left home? Ibotta's got you covered. You can use the barcode scanning tool to check any item and the app will tell you whether a rebate is available.
Check Out the Best Days to Purchase Certain Items at Walmart
In case you missed it, certain items are cheaper on certain days at Walmart. By purchasing specific items on certain days and combining this with Ibotta rewards, you are guaranteed the lowest price possible. Check out this cheat sheet!

Honestly, I could go on. The one con of the app is that you will be prompted to watch a short video, answer a quick question, or view some other ad before you can redeem the reward. I don't actually find this an inconvenience at all, especially considering my savings.
If you are looking for an easy way to save money and get cash back for shopping you are already doing than Ibotta is for you.
Sign Up Now and Get Your $10 Bonus!
Tell me what you think of the app! How much did you earn?