Are you looking for simple ways to save money every month? Do you need to find a few extra dollars (or a few hundred) each month to reduce your spending?
Then you have come to the right place, friend. Because I have a list a realistic ways to save money each month.
When we were on our debt free journey, I looked for any and all ways to save money. Some of the ways people were sharing were kind of extreme and while I was committed to reducing our spending to pay off debt, I had to draw the line somewhere.
All these strategies I list below are actual things we did to save money.
And they worked.
We were able to pay off $40,000 in debt on one income in less than two years. Read more about the steps we took to becoming debt free.
Saving money is not just about curbing your spending but it's also about mindset.
The biggest hurdle for so many folks is not the actual act of cutting back their spending but the comparison game. They want to look like the girls on Instagram, or drive the fancy car like the neighbor down the street. So they overextend themselves financially.
Related: Save Money With an Eat Down the Pantry Challenge
To this, I say to just stay in your lane. Stay focused on your end goal and put some blinders on if you need to. And if there are people in your life that are judging you because of what you have, you need to re-evaluate those relationships.
Some of these may seem really simple but trust me when I say they all add up.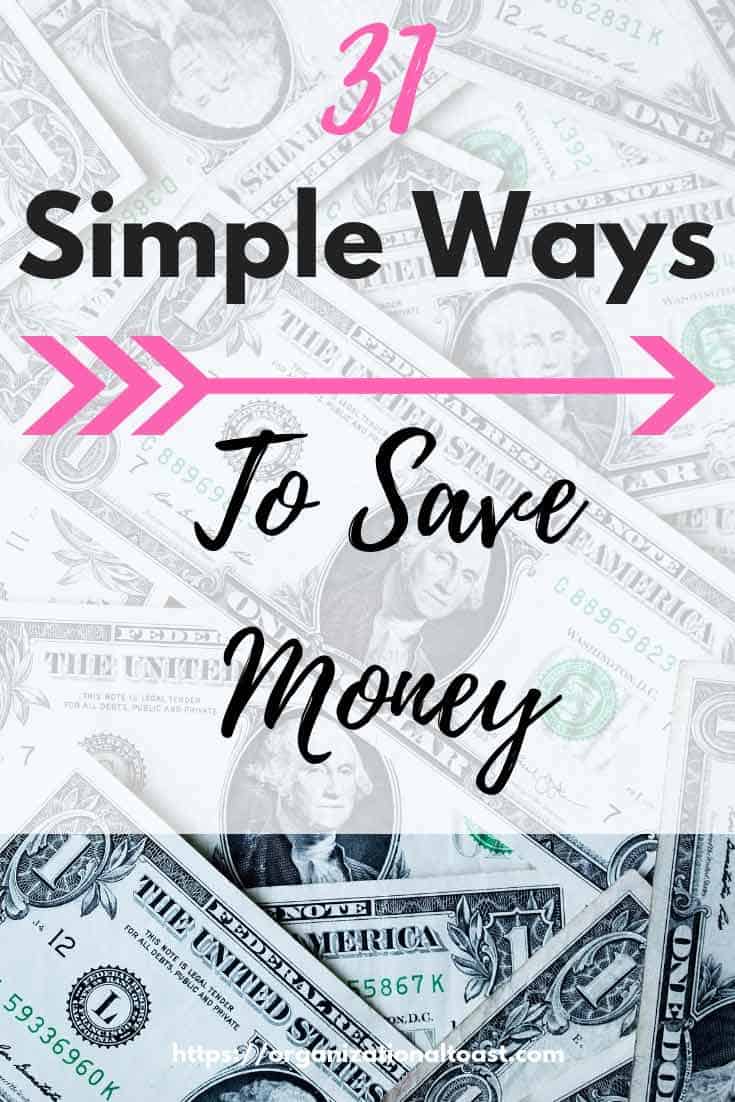 31 Simple Ways to Save Money Each Month
1. Meal Planning
Planning out your meals can help you reduce food waste (ie money waste) and reduce how much you eat out. Check out this "meal planning for beginners guide" to learn how to get started with meal planning.
2. Earn Money While You Save
If you're going to be saving money you might as well be rewarded for it. Using the free SaverLife app is a great way to keep track of your savings plus earn cash and prizes.
3. Cutting Cable
Cable was the very last thing we cut. We downgraded our package from the get go, but it was still so frustrating to have our billed increased every year for no good reason.
Full disclosure: I was the one holding on because I just couldn't imagine life without E! TV and Bravo. But after we finally cut our cable and switched to Netflix and an antenna for local channels, I couldn't believe how little I missed it!
4. Use the Library for Entertainment
Instead of buying new books on amazon or renting DVDs, go to your local library and borrow them. They usually have the newest items available.
They also have lots of great programs for kids and adults. You could take a knitting class, or even a yoga class at your local library all for free!
5. Do A No-Spend Challenge
For a lot of us, the weekends are when we are most likely to spend money, either by eating out, going to the movies, going bowling or any other activity.
Once a month plan for a no spend weekend. Choose free activities, eat all your meals and home and enjoy that extra cash in your pocket. read these tips to rock a no spend challenge.
6. Combine Car Trips 
We sometimes take for granted that we can drive everywhere anytime we want. Gas is expensive and limiting your driving can help reduce your monthly spending on gas.
Instead of running out whenever you need to, try combining trips. This will help you save on gas, and it's good for the environment too.
7. Review Your Car Insurance, Homeowners Insurance Policies
If you haven't reviewed your car and home insurance policies lately, call up your insurance agent and see if their are ways you can reduce how much you are paying on these each month.
You might be surprised at how much you can save, while still maintaining a good level of coverage.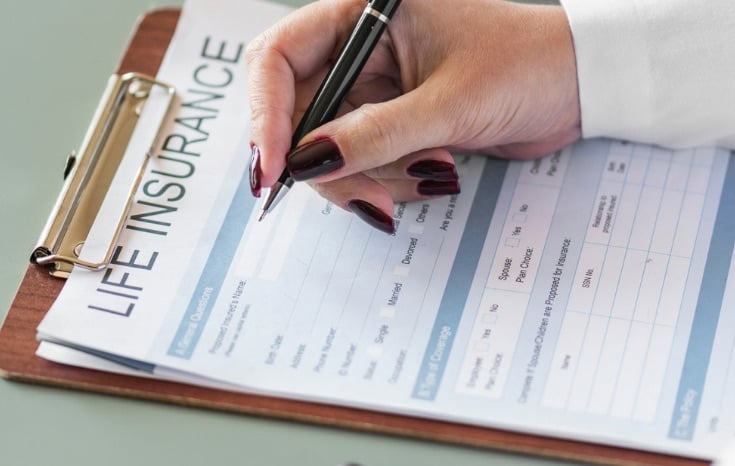 8. Groom Your Pets at Home 
Instead of taking Fido to get his nail trimmed, go to the pet store and get yourself a nail trimmer and other grooming supplies. It might be a bit of money upfront, but it will save you in the long run.
9. Adjust the Thermostat
Did you know that adjusting your thermostat by 3 degrees can save you 10% on your monthly bills?
Throw on a sweater if you're chilly, or snuggle up with your honey for some extra warmth.
10. Don't automatically replace things when they break
When something breaks, don't automatically replace it. Try and fix it and if you can't, ask yourself if you really need it.
11. Use a Babysitting exchange 
Start a babysitting exchange with your friends. Instead of paying for a babysitter, ask your friends if they can watch your kids one evening and in exchange you watch theirs for one evening.
12. Drink Water
Replace juice and soda with water. And when you do, don't buy bottled water, drink the water straight from the tap.
For what it costs to buy a case of water you can purchase a water bottle that you can refill forever.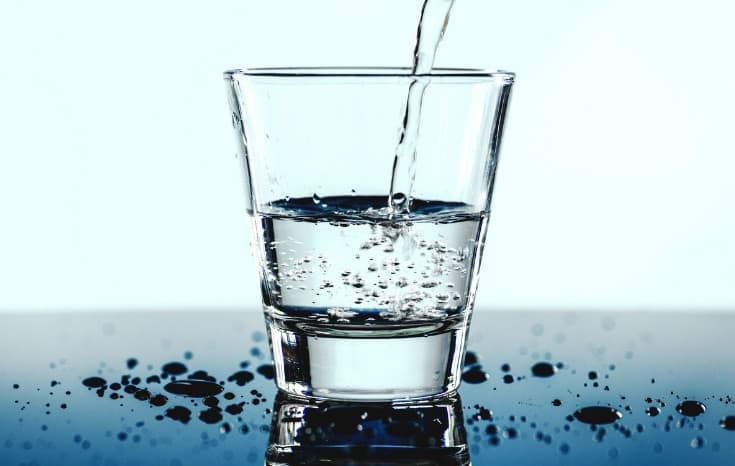 13. Pack your lunch 
Instead of buying lunch at work everyday, pack your own lunch. Even if you only spend $5 a day for lunch (which is hard) that's $100 a month i savings.
14. Use a cash only system
If you find yourself having trouble keeping track of your spending because you are swiping too much, move to a cash only system.
Allocate a certain amount of money for each of your expenses (grocery shopping, gas, etc). When the envelope is empty, you can't spend any more. It's as simple as that.
15. Get the basics from the dollar store 
The dollar store is a great place to buy some basic items that can be costly at other stores.
The dollar store is my go to for bandaids, kids toothbrushes, envelopes, and storage containers.
16. Buy second hand 
There are some things you never need to buy new. Cars are the most expensive second hand items you should always buy, but there are many other items you can buy second hand that are just as good.
Kitchen appliances, cell phones, kids toys like bikes and even furniture are big ticket items you can save a bundle on by buying second hand.
17. Barter with your neighbors 
Trade services and items with your neighbors. If your neighbor is an awesome cake decorator, as her to decorate your child's birthday cake instead of buying one. In return, you can watch her kids, or wash her car.
18. Grow a garden 
Growing a vegetable garden is a great way to save money on your grocery budget.
Even if it's just an herb garden, you will more than cover the cost of planting your garden and save money over time.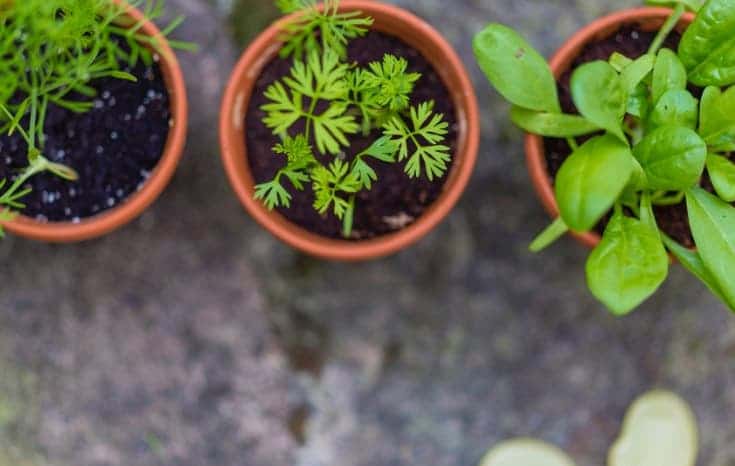 19. Wearing glasses instead of contacts
Contacts are expensive. Period. You can save $100's of dollars a year by wearing your glasses instead of contacts.
Maybe it's not cute or even the most comfortable but the savings will pay off.
20. Make your own cleaning products 
All you need is vinegar, peroxide, and baking soda and you can make a whole variety of cleaning products.
Not only will this save you money, it's better for your health to use cleaning products without chemicals.
21. Use plastic bags as liners for small trash cans 
Instead of buying trash liners for your small trash cans, reuse your plastic shopping bags. You can also use those shopping bags to pick up after your pet on their walks or line your cats litter box.
22. Buy reusable snack and lunch containers
There is a small cost up front, but you will save in the long run when you don't use plastic baggies for sandwiches and snacks.
23. Unplug electronics when not in use
When your electronics are plugged in and you are not using them they are still using power. The name for this is "vampire power" or "ghost electricity". Vampire power can add up to almost $150 in expenses a year, which is about $12 a month. So when your done with the coffee maker or toaster, unplug it and start saving.
24. Stay away from stores that tempt you 
If there is a store where you always overspend (ahem…. target) don't go there. Find another store that has the items you need without the temptation.
25. Ditch paper napkins and paper towels 
You can buy cloth napkins at the dollar store and use cut up old t-shirts as paper towels. This is not only good for your wallet but also for the environment.
26. Workout at home 
Ditch the gym membership or even the subscription workout package. Instead, exercise or you can find any type of workout you like for free on youtube. Check out this list of free at home workout videos.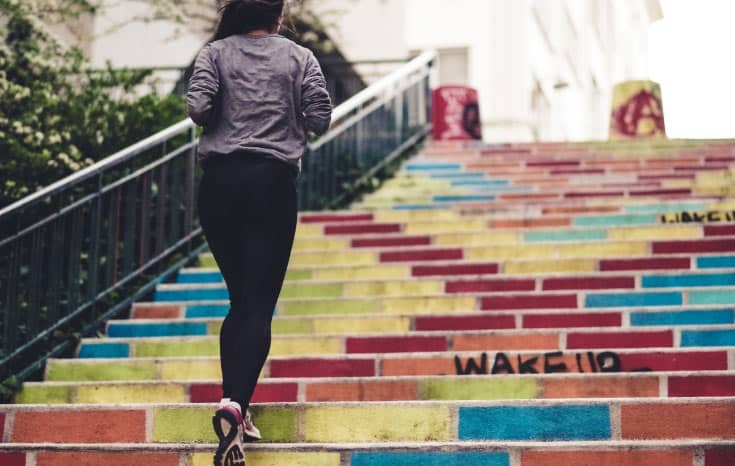 27. Buy generic 
Most store brands are just as good, or even better, than the brand name items. Most stores also have organic generic brands which are significantly cheaper than the organic brand name products.
28. Make a list before you go to the store
Before you make a trip to the store write down what you need. Having a list in your hand will help to keep you on track and reduce those impulse buys.
29. Buy frozen vegetables
Frozen vegetables are an inexpensive option for getting your veggies in. Using frozen vegetables also helps to reduce the amount of food waste you waste because they won't go bad at the bottom of your produce drawer.
30. Order your groceries online 
If the grocery store is your money saving arch nemesis, try ordering your groceries online. Most stores have this option now and you can either have them delivered or simply pick them up. Shopping online will reduce the impulse buys and you can keep track of your total easily as you add items to your cart. Walmart Online Grocery Orders and Pickup is free and the easiest app to use.
31. Use bar soap instead of liquid hand soap 
Liquid soap is expensive and it gets used up so quickly (not to mention it's full of funky ingredients if it's not organic). Instead, try and use bar soap. It's cheaper and lasts much longer.
32. Ditch bad habits 
Cut down or completely eliminate those money sucking bad habits. This includes cigarettes, wine, pumpkin spice lattes, candy bars and chips from the gas stations or whatever you spend too much money on that you don't need.  
With all these savings, it's a good idea to put your money in a high yeild savings account like those offered through CIT Bank. You might as well earn more on all that extra cash!
Additional Resources to Help Reduce Your Spending
The Total Money Makeover
The Total Money Makeover is an easy to read and life changing book. This was the book that completely changed my outlook on our finances and motivated us to become debt free. You can check out this list of personal finance books for more great reads!
Find a Community of Savers
Whether it's a group of friends that are just as keen on saving some extra cash or a Facebook group where people share their money savings tips, finding a community of support is a great way to get ideas and help you stay on track!
Listen to Money Saving Podcasts
Dave Ramsey and the You Need A Budget Podcast are two amazing podcasts that will give you great ideas for managing your money and help you stay motivated to reduce your spending and build your wealth.