"When you realize there is nothing lacking, the whole world belongs to you." -Lao Tzu
How often have you heard about the importance of practicing gratitude? From Rachel Hollis to Tony Robbins to Oprah the word on the street is that gratitude is a key factor to a fulfilled and successful life.
Which got me thinking.
I know that being grateful is a good thing. When you feel grateful you feel better, right?
I write down things I am grateful for everyday and I often try to look at a situation through the lens of gratitude. Since I started doing this, I have noticed small but profound changes in my everyday life.
But I wanted to know WHY we feel better when we are grateful. How does being grateful impact or physical and mental health?
So, I started to do a little research.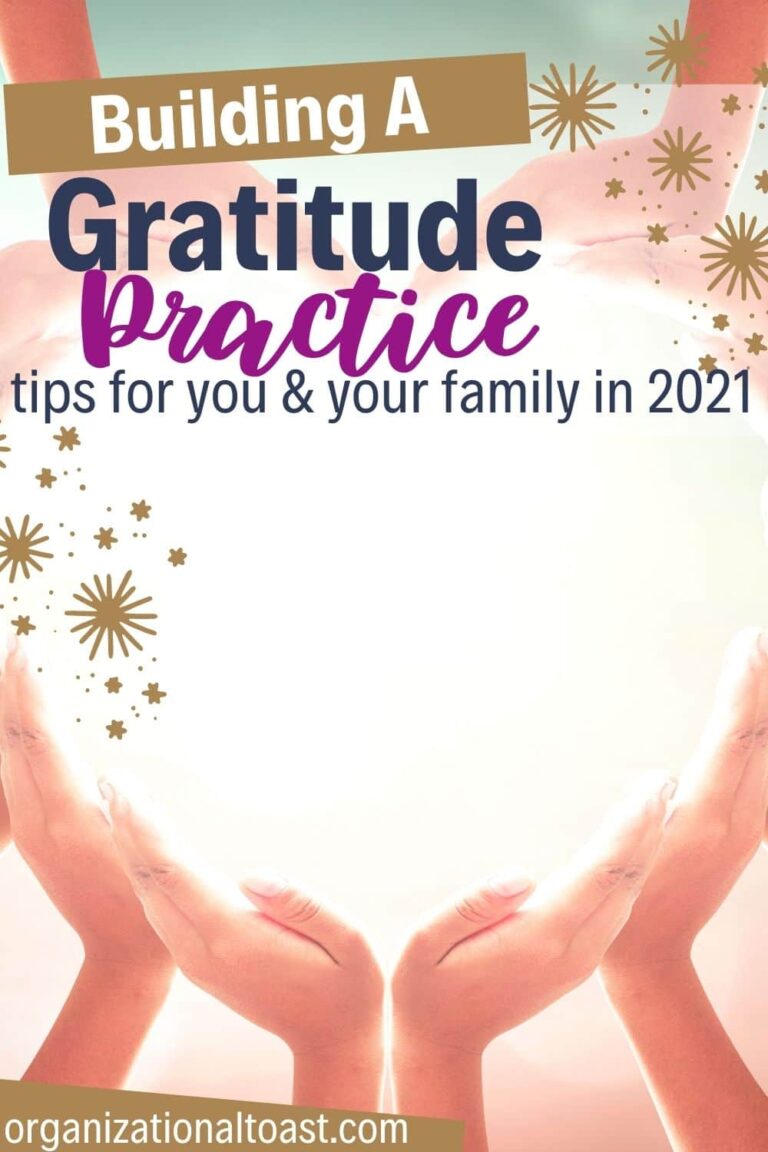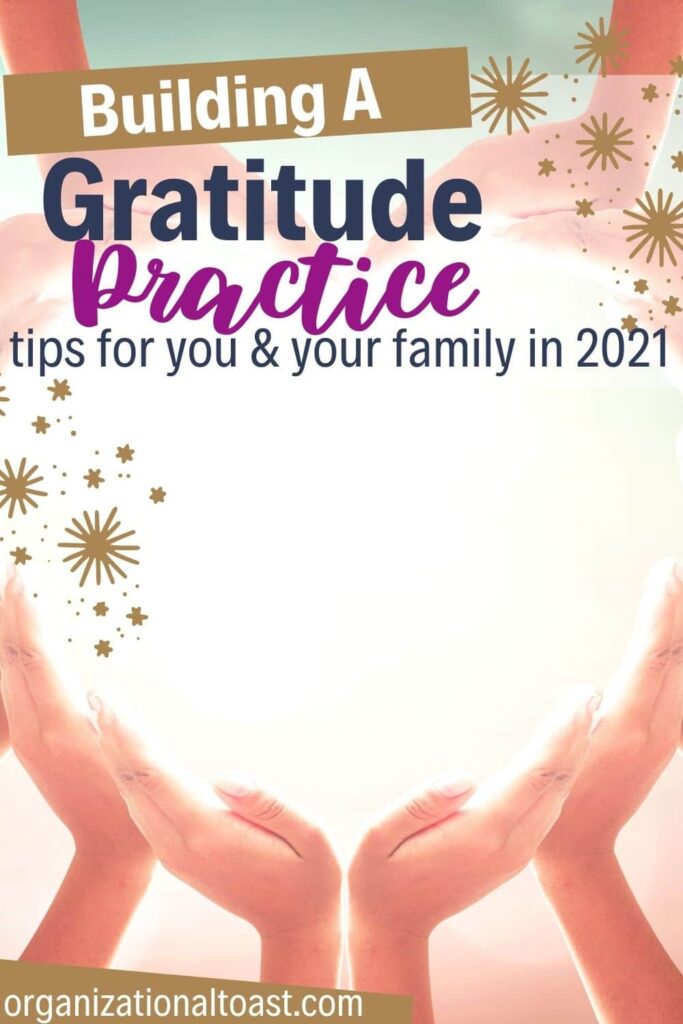 What Are the Benefits of a Daily Gratitude Practice?
Turns out, gratitude and its impact on our mental and physical health have been well researched. And the results are in…
From supporting a strong immune system to helping us develop better interpersonal relationships, practicing gratitude is an amazing tool that you and I can use to improve many areas of our lives.
Check out all these amazing benefits of practicing gratitude!
Experience Life in a Positive Way
According to a research study from the University of California, Davis people that practice gratitude regularly are more likely to experience situations in a positive way.
Does this mean you'll never have a negative experience? Of course not! But incorporating gratitude into your life will help you see the silver lining in more situations rather than focusing on the negative.
Better Memories

If you are more grateful and view your experiences in a more positive way, you are more likely to have good memories.
If you consistently practice gratitude and look for the blessings in your life, when you look back at your day, month or year you will be filled with more joy rather than negative emotions.
Better Relationships
Studies have shown that people who are more grateful have better relationships. Essentially, grateful people are empathetic. Because of this people who practice gratitude are more likely to help others and in turn they receive more help. Better relationships can help you feel more connected and fulfilled in your life.
More Patience
Another study found a direct correlation between individuals who practiced gratitude and their heightened levels of patience in interpersonal relationships.
Better Sleep
Many of us suffer from poor sleep due to stress and anxiety. The more you focus on gratitude the less likely you are to experience stress and the more likely you are to sleep better.
Better Overall Health
When you are full of negative thoughts your stress levels increase. A lot of the times this stress manifests as physical symptoms like headaches, stomach aches or even more long term health issues.
One study found that stress actually creates inflammation in the body. Inflammation can be a good thing when we are sick because it helps to fight off germs. However, if the inflammation is caused by stress our bodies start to attack the good cells in the absence of germs. This can actually weaken your immune system and make you more susceptible to illness.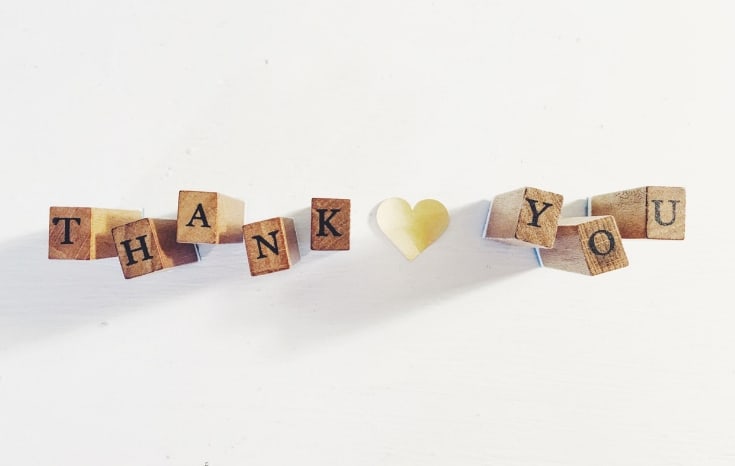 How To Practice Gratitude
You can practice gratitude just like you practice any other skill like playing an instrument or a sport. But how do you build an intentional gratitude practice?
The general consensus is that as you practice gratitude you should focus on both the big things in your life you are grateful for (your health or your family) and the small things in your everyday life (a good cup of coffee or a beautiful sunrise).
Start a Gratitude Journal
One of the easiest ways to practice gratitude is to start a daily gratitude journal. This journal is a place for you to write down the things you are grateful for that day. (If you don't know where to start, I've listed some prompts below.)
You can also purchase a gratitude journal that contains prompts and can help you develop your gratitude practice. Here are a few of my favorites:

The Gratitude Journal for Women: Find Happiness and Peace in 5 Minutes a Day

Instant Happy Journal: 365 Days of Inspiration, Gratitude, and Joy
Create a Gratitude Routine
Just like you need to make time in your day for working out, cleaning the house or walking your dog, you should carve out some time as part of your routine to practice gratitude. Pick a time of day when you know you will be able to focus on gratitude and when you won't be distracted. It might be first thing in the morning before the kids wake up, or right before bed.
I like to write down 5 things I am grateful for on my lunch hour. It's a time in my day when I know no one will bother me and when I have some time to focus on all that I am grateful for.
Make A Gratitude Board
Similar to a vision board, a gratitude board uses images to help you focus and visualize the things in your life that you are grateful for.
As you choose the images for your gratitude board focus on why you are grateful for the things in the image. Hang this collage somewhere you can see daily or even multiple times a day to keep all that you are grateful for front and center in your life!
Gratitude Prompts
If you are just getting started with a gratitude practice and you are struggling to find things to be grateful for here are some prompts to help you.
What are 3 things I own that I am grateful for?
Who are 3 people in my life I am grateful for?
Write about a happy memory.
What do you like about your job?
What author, musician or artist are you grateful for?
What is something you can see, feel, touch, smell, taste and hear that you are grateful for?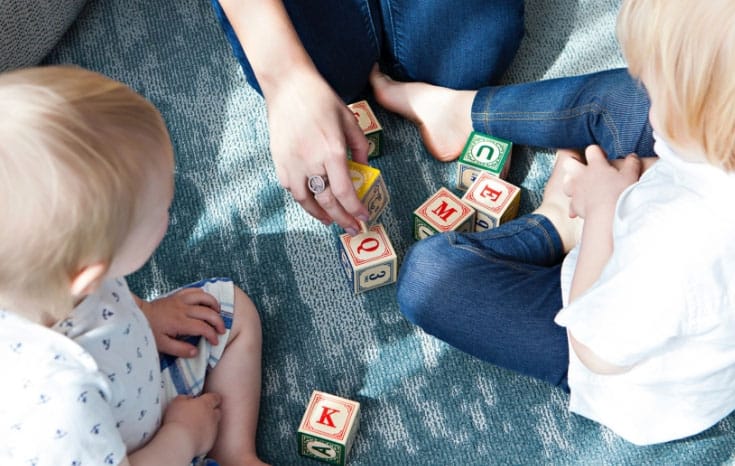 Teaching Kids How to Practice Gratitude
The best way to teach our children about gratitude is to model gratitude in our daily lives. As you develop your gratitude practice, think about incorporating your kids into your practice.
Here are some fun ways you can help your kids develop their own gratitude practice.
Talk With Your Kids About Gratitude Daily
At bedtime, I talk to each of our kids about things that we are both grateful for in our days. I start by sharing something I am grateful for that happened that day and then I ask them to share what they are grateful for.
Most of the time their response is dessert or a special toy. But sometimes I am amazed at the things they say. My 5 year old told me once she was grateful for all the love in her heart. That was validation that our gratitude practice was working.
Read Stories About Gratitude
There are so many wonderful children's books that have gratitude as a central theme. You can use these stories as prompts for talking about gratitude, what it means to be grateful and how to practice gratitude. Here are a few of our kids favorites:


Andy and the Lion (Picture Puffins)

Splat Says Thank You! (Splat the Cat)

The Blessings Jar: A Story About Being Thankful

Thankful Together
Gratitude Jar
Have your kids write down something they are grateful for and place those notes in the jar. If your child is too young to write, talk with them about what they are grateful for and write it down for them.
When the jar is full, sit down with your kiddos and read through all the notes. You'll be able to talk about all the wonderful things they felt grateful for.
Gratitude Rock
Find a rock and paint it with some beautiful colors and designs. The idea is that whenever your child holds the rock or rubs the stone they should think of something they are grateful for.
No matter how you choose to practice gratitude the most important thing is that you do it regularly. It may seem difficult or totally unnatural at first, but over time you will find it easier and easier.
Friend, let's be real for a second. It's impossible to be grateful all the time. Sometimes we experience seasons in our life when gratitude is a struggle. People who practice gratitude will still experience sadness or other negative emotions. This is all normal and you should never feel guilty for not being grateful all.the.time.
So friend, let's start today's gratitude practice together.
What are YOU grateful for today?