If you have a child with a fall birthday or are looking for a fun playdate idea, a pumpkin themed party is a great way to celebrate!
There are so many simple and fun ideas to make a pumpkin themed party a blast for kids. From decorations, snacks and pumpkin decorating, your child and their guests will have loads of fun. 
In this post you'll find tips for creating the perfect pumpkin themed party!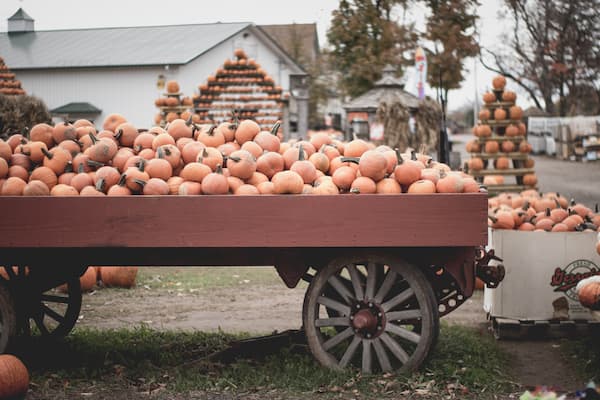 Location
The great thing about a pumpkin themed birthday party is that it really lends itself to lots of different locations. You can keep it simple and host it in your home or a local park. Or you can contact your local pumpkin patch to see if they can accommodate a group.
Last year, we hosted our daughter's birthday party at a barn and the kids absolutely adored it! The only thing to keep in mind is the weather. Fall can sometimes mean big swings in temperature so if you do have an outdoor party be prepared for chillier temperatures. Some hot cocoa and blankets go a long way in keeping everyone warm!
Invitations
I always struggle between whether to send physical or digital invitations. I love evite invitations and they have a great collection of pumpkin themed evites. 
If you love sending out physical invites, you can purchase some really cute invites here, or you can make your own.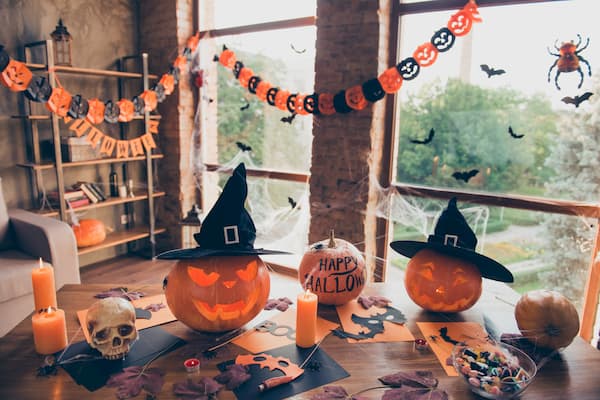 Decorations
Decorations for a pumpkin themed party can be as varied as the location! You can go for a more fun fall look or a spookier halloween feel. These are some simple decorations that will help you create the perfect aesthetic for your party!
Pumpkin Decorating
Pumpkin decorating is a party activity that children of all ages will love! To avoid carving tons of pumpkins, you'll love these pumpkin decorating ideas. 
Pumpkin Decorating Kits
A great pumpkin decorating kit with stick-on eyeballs, ears, mouths and more is a simple no mess pumpkin decorating activity. Or, if your little ones love to paint, a simple pumpkin painting kit will do the trick! Check out how you can make your own DIY pumpkin painting kit from Protecting your Pennies.
Here are some more super cute pumpkin and non traditional pumpkin decorating ideas your kids will love!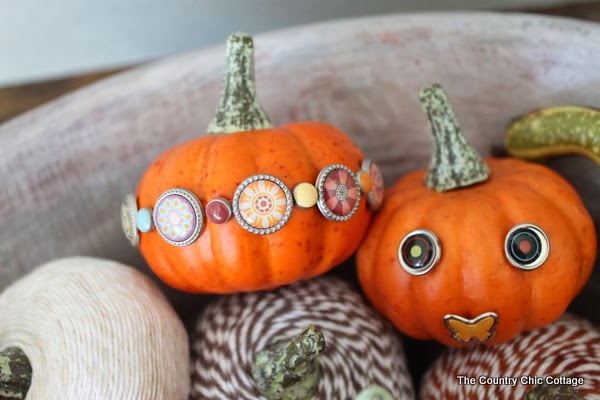 Bradded Pumpkins
This is a super simple no mess pumpkin decorating idea from the Country Chic Cottage. All you need is a variety of brads from your local craft store! Kids simply push the brads into their pumpkins in any design they want! Check out tips on how to make these Bradded Pumpkins!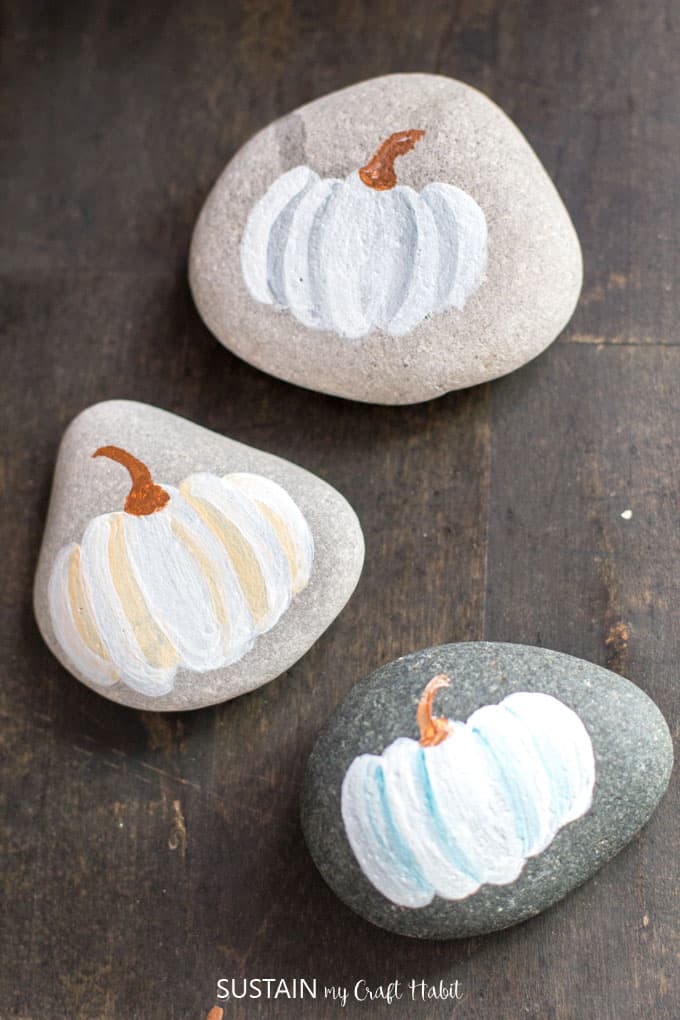 Pumpkin Painted Rocks
Skip the pumpkins all together and have your party guests paint their own pumpkins on rocks! The best part is these won't spoil! See exactly what you need for this adorable craft idea from Sustain My Craft Habit.
No Sew Pumpkin Craft
These DIY no-sew pumpkins aren't only cute, but they are hiding a secret! The base is a roll of toilet paper. Such a fun and easy craft to do with kids. Check out Hill City Bride to learn how to make these simple pumpkins!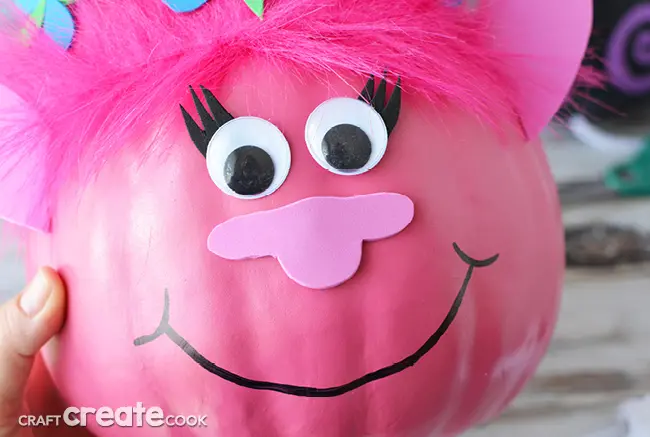 Trolls Pumpkin
If your little one loves trolls, these adorable trolls pumpkins from Craft Create Cook will have your kiddos giggling!
Party Snack Ideas
We all know kids love snacks and they will be hungry! Orange foods like clementines, carrots, cheese and crackers can all be laid out in pumpkin shapes. Or use pumpkin shaped cookie cutters to shape sandwiches, brownies, quesadillas and more!
Here are a few other tasty Pumpkin themed party snack ideas!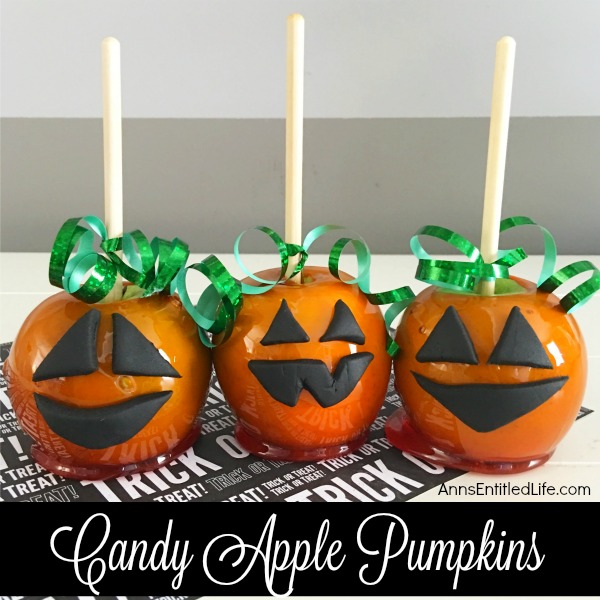 Pumpkin Candy Apples
This Halloween make these wonderful Pumpkin Candy Apples for your little ghosts and goblins. Your family will love these terrific jack o' lantern treats. Check out the recipe here.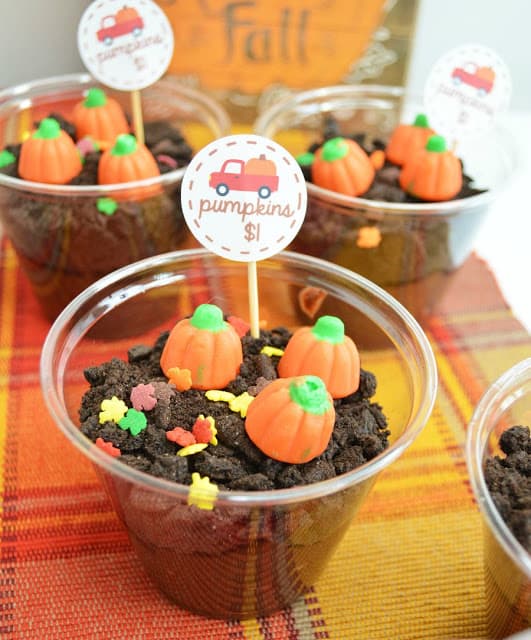 Pumpkin Patch Dirt Cups
A super fun and easy twist on every kids favorite: dirt cups! Get the recipe and free little pumpkin sign printable here from Cooking with Carlee!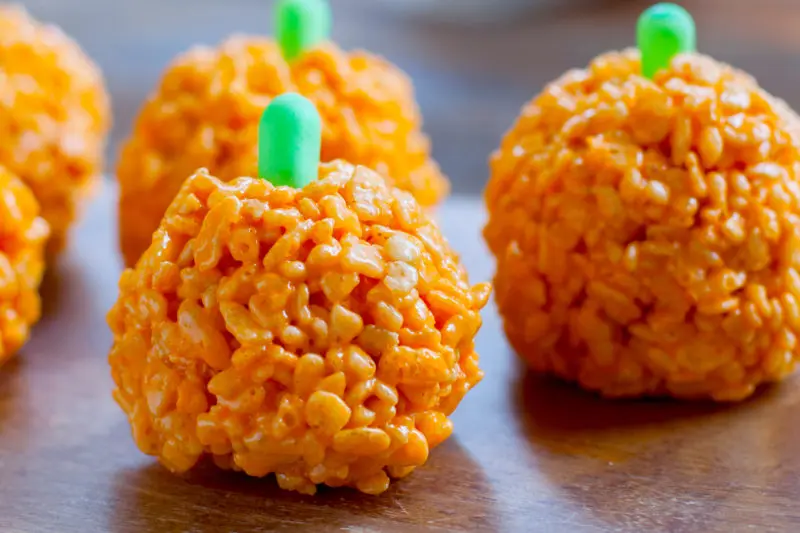 Pumpkin Rice Krispie Treats
Another super simple and tasty favorite! These pumpkin rice krispie treats from Eating Richly are a total crowd pleaser and are perfectly in line with the pumpkin theme!
Party Favors
If you're decorating pumpkins at your party, kids can take them home as their favors. If you're looking for a little extra to send kids home with here are a few more ideas for party favors:
Looking for more birthday party ideas? Check out this Nerf War Party!