Whether summer camps have been canceled or you're just looking for ideas to keep your kids busy this summer, this list of online summer camps is a great resource!
Finding activities for kids during the summer is always a challenge and you might be scratching your head wondering how you'll keep your kids busy all summer long.
As a work from home mom of 2, I know I always am.
Until I discovered online summer camps and took a huge sigh of relief.
First of all, I had no idea these were even a thing.
Second, I am so grateful that there are so many free options available.
Did I mention this list of virtual summer camps are all FREE? That means they will cost you exactly nothing.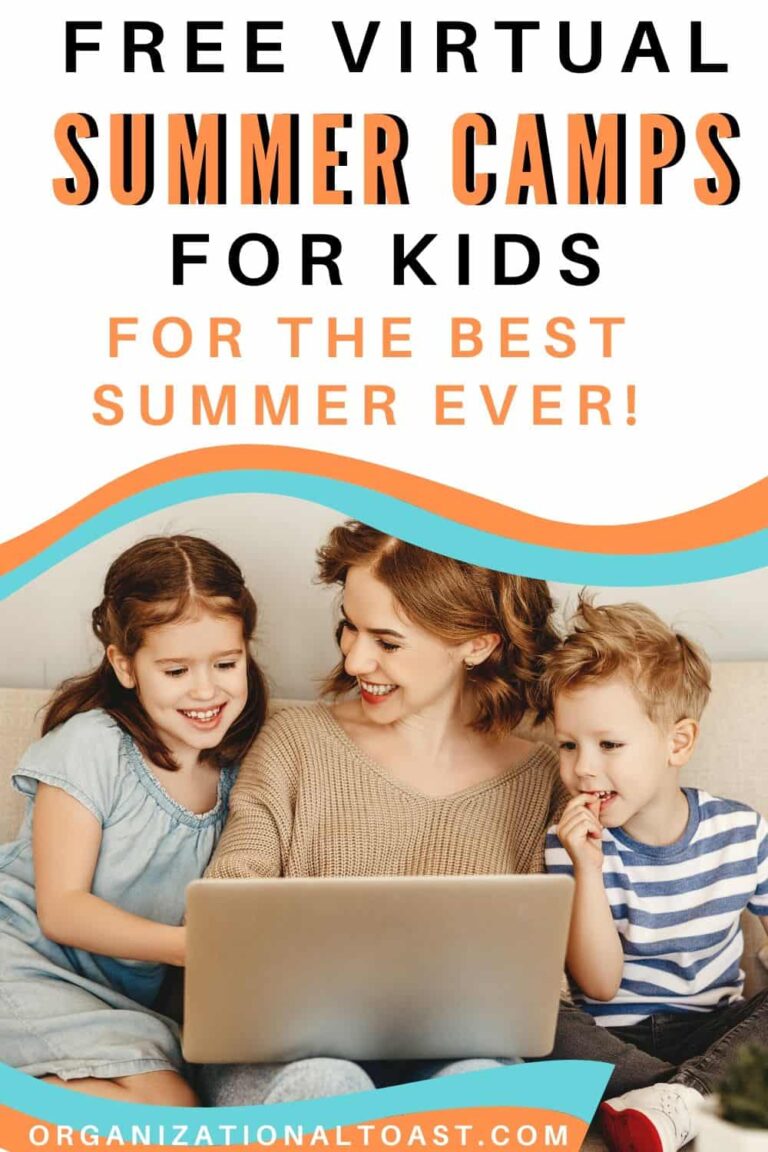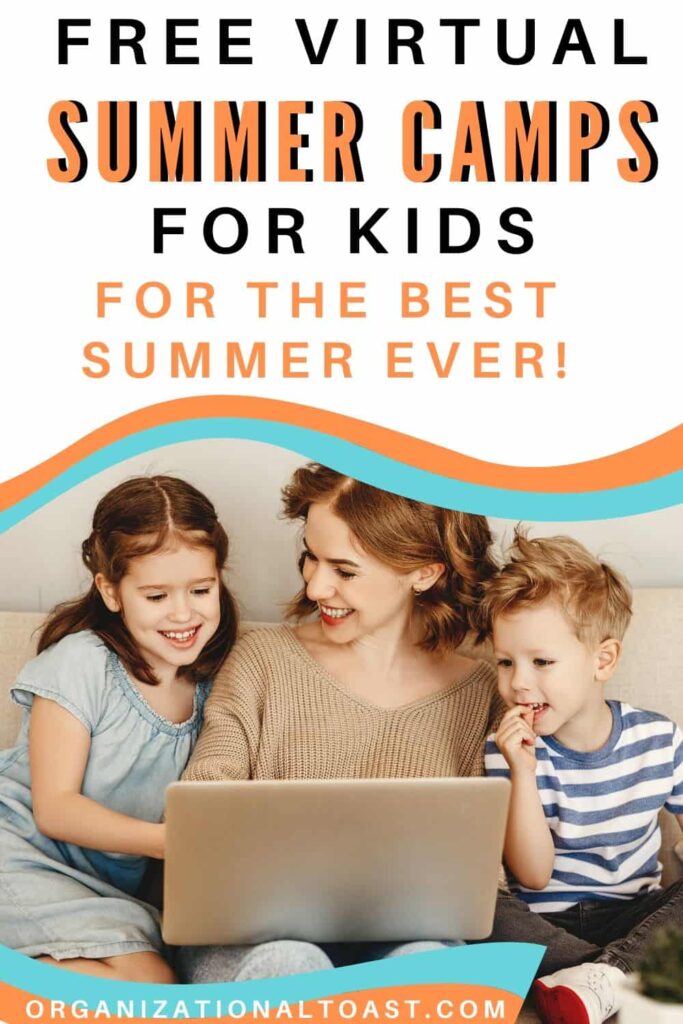 Some require more hands on help from an adult, while others have set session times children can attend without a parent (depending on their age of course).
There are so many great themed camps to choose from and many are self paced. This means they can fit into your summer schedule no matter what else you have going on.
Most of these camps have some educational component as well, so you can pat yourself on the back for providing enriching activities during the summer. MOM WIN!
Also, did I mention they're free?
Varsity Tutors
https://www.varsitytutors.com/virtual-summer-camp-catalog?
Varsity Tutors has an amazing listing of free summer camps for all ages. You can browse by age group, interest or even class days/times. Most camps are weekly (5 sessions M-F) and range from 30 minutes to 4 hours daily. From Making Your Own Lego Movie to Broadway Dance you'll be thrilled to provide some awesome classes for your kids! Registration starts now and camps run all summer long.
Camp KiwiCo
I originally was looking into these subscription boxes as possible solutions for summer, and I discovered that KiwiCo is offering free summer camps starting June 22. Registration for camps is free, and you'll receive videos, printables and DIY projects all for free. There is an option to purchase the crates that correspond with each day's activities, but it's not required! (If you are interested in the crates you can get 30% off with code Share30)
Camp Wonderopolis
https://camp.wonderopolis.org/
Find a topic that interests your kids and let the fun begin! From STEM based camps, to camps that are focused on literacy of critical thinking skills, Camp Wonderopolis is a great resource with engaging activities. These self paced camps let you and your child work at your own pace.
They also provide additional books appropriate for various ages that help support the topics explored within each camp.
Summer Camp With Google
https://events.withgoogle.com/summercamp2020/
Perfect for your older kids (10 and up), these self paced activities from google are not just about coding (though there is definitely some of that involved). Kids will explore the world with google maps, learn key phrases in different languages, explore art and culture around the world, and develop an app from scratch.
Maker Camp
Join live sessions or scroll through their summer archive and you'll find something for all interests. These camps are all focused on supporting children's imagination to create something. From creating seed balls, introduction to robotics, to magic shows and story times, your child will be inspired to explore and make beyond the 30 minute sessions.
Kids Need More Virtual Camps
https://www.signupgenius.com/go/kidsneedmore
These zoom summer camps are a great way to bring fun and friendship to your kids this summer. From princess visits to lego building, these sessions will keep your family engaged and connected this summer!
PBS Kids Summer Camp
https://www.pbs.org/parents/page/summer
PBS Kids has created a comprehensive resource with crafts, printables and games to keep your kiddos busy this summer. And if you sign up for their newsletter, you'll get daily tips and activities in your inbox!
Happy Camper Live
https://www.happycamperlive.com/
Happy Camper Live does have a lot of paid camps, but they post new free content everyday. Videos range from sports drills to art projects and give you new activity ideas every day! You can also sign up for a 7 day free trial. 
I also encourage you to look to your community resources as well. Your local zoo may be running facebook lives daily or your neighborhood children's museum could also be offering some virtual camps this summer. Libraries are still having their summer reading programs, albeit online.
I hope this list of these online camps gives you tons a great activities so you and your family can have the best and safest summer ever.
Looking for more fun activities for your kids? Check out: