While trying to create that farmhouse look in our own home, I realized just how expensive farmhouse decor can be! So I went on the hunt for some cheap and easy DIY farmhouse decor ideas.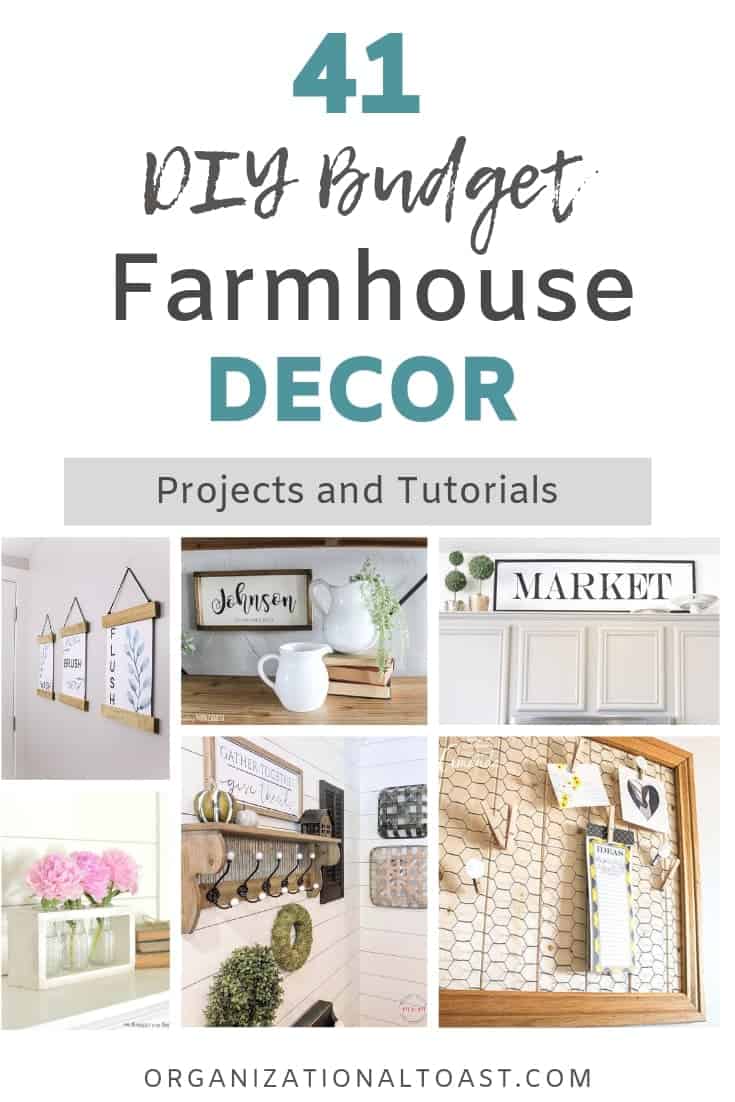 These frugal farmhouse DIY projects range from super easy to a bit more involved, but you are sure to find inspiration to create that farmhouse feel in your home.
If you're looking for some serious inspiration and some beautiful decor this list is for you. You'll find everything from mason jar planters to a kitchen island made from an old desk!
The best part is that everything on this list is made with inexpensive materials or re-purposed items you probably already have in your home!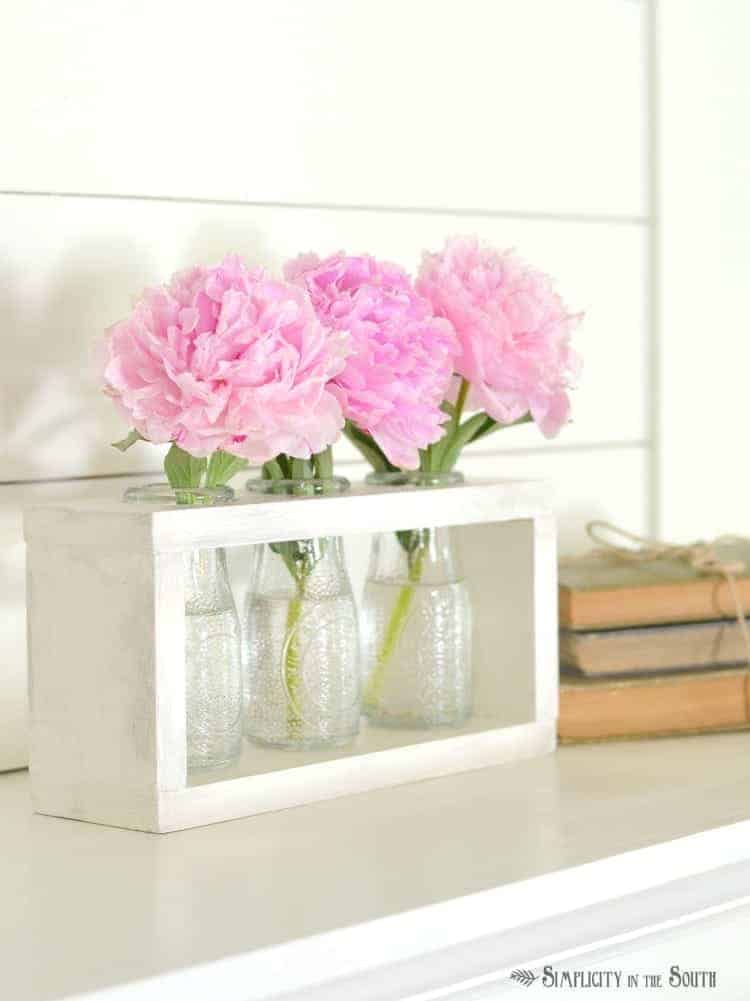 I love this simple vase holder using materials from the Dollar Tree. It doesn't get much more frugal or farmhouse than this!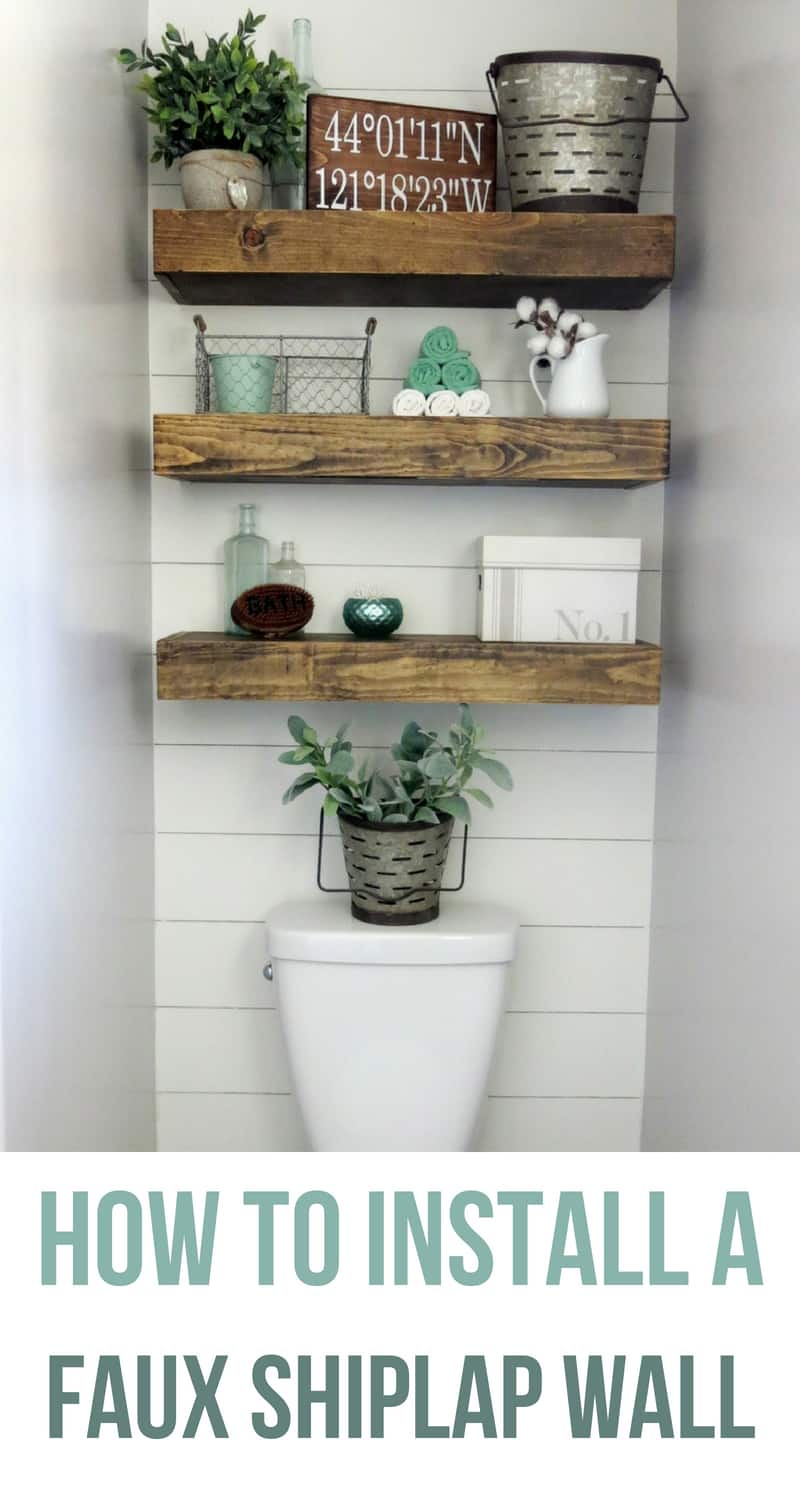 Adding a shiplap accent wall is a great way to achieve that farmhouse look. Use these tips to create a faux shiplap wall for only $15!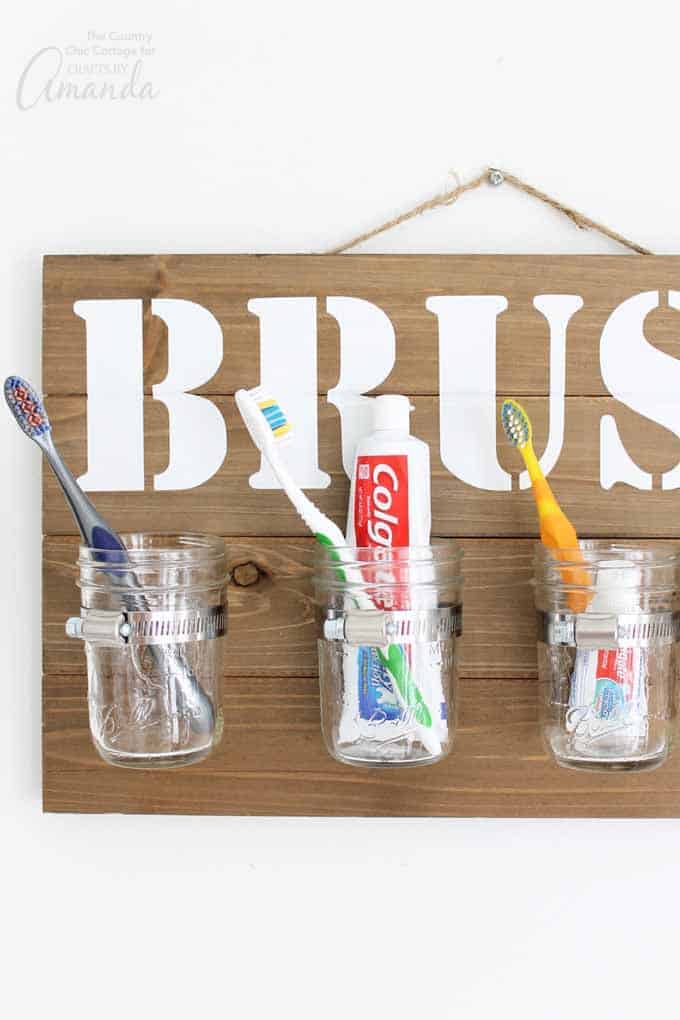 Keep your counters free of clutter and add a farmhouse accent piece with this DIY bathroom organizer using mason jars.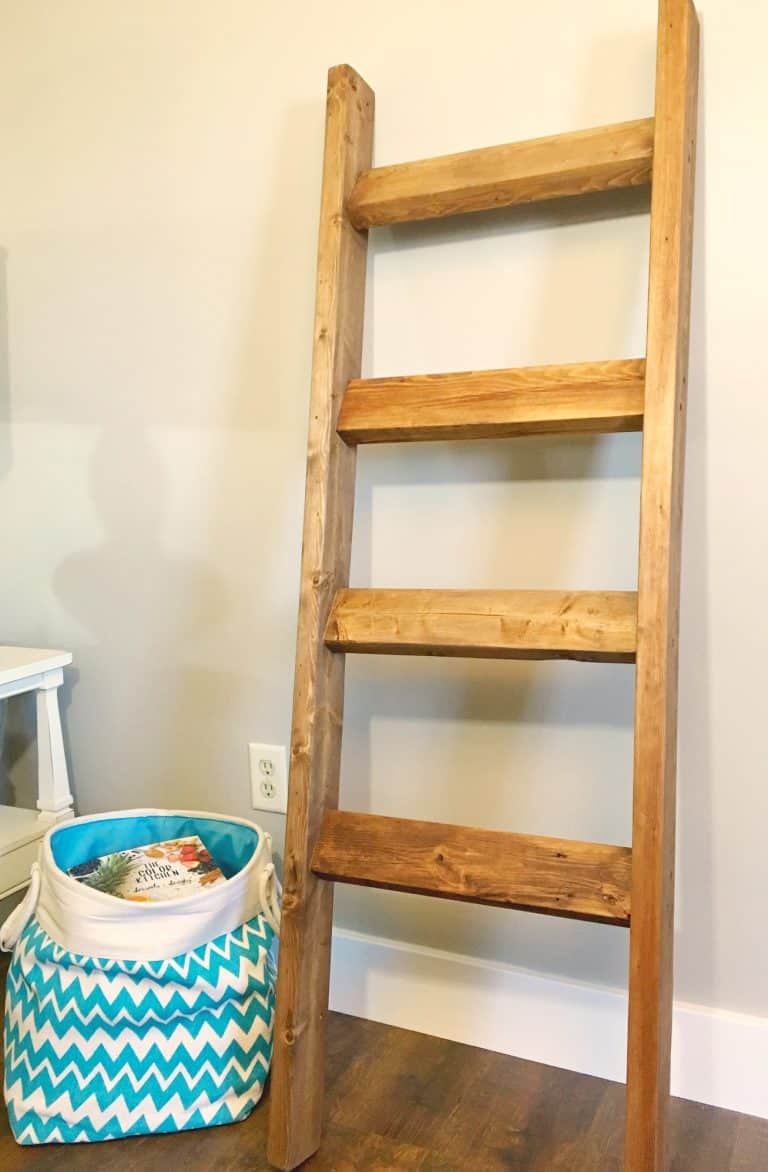 Have you ever seen the price of a blanket ladder at Pottery Barn? We're talking $300. You can make your own for only $10 with this tutorial!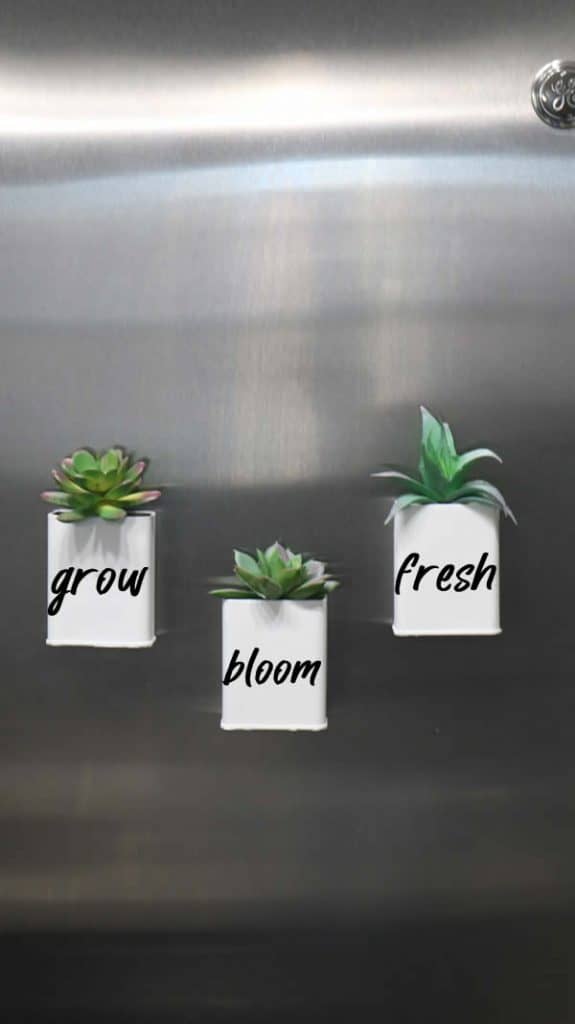 These totally adorable magnetic succulent tins are made from materials from the dollar store. They are simple to make and are the perfect farmhouse accent.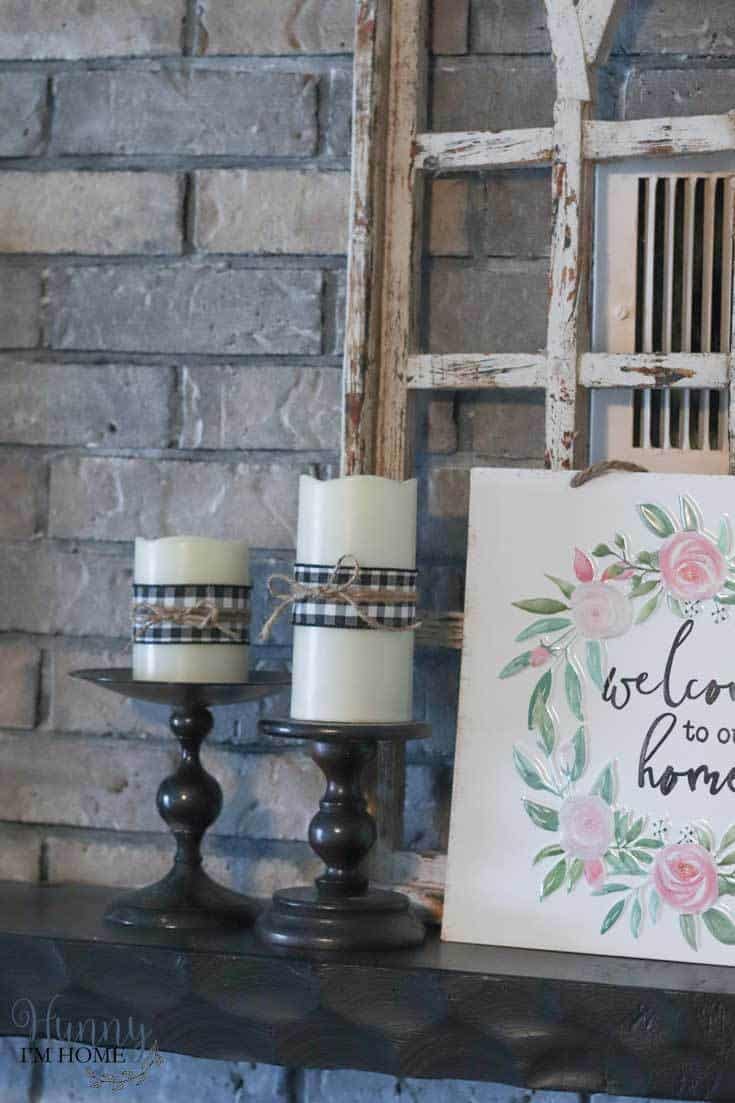 This hack will create a farmhouse look instantly. Using simple cheap materials you can update your candles to complete your farmhouse look!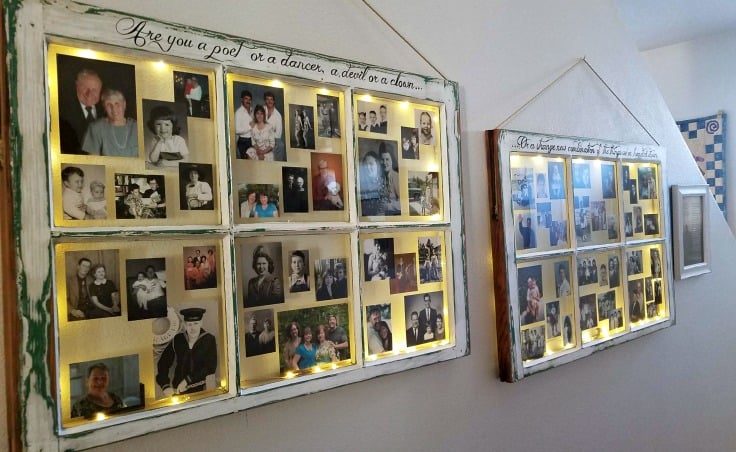 If you're looking for a unique take on a photo wall you will absolutely love this! Re-purposed from old window frames, this is a great farmhouse twist on the classic photo wall.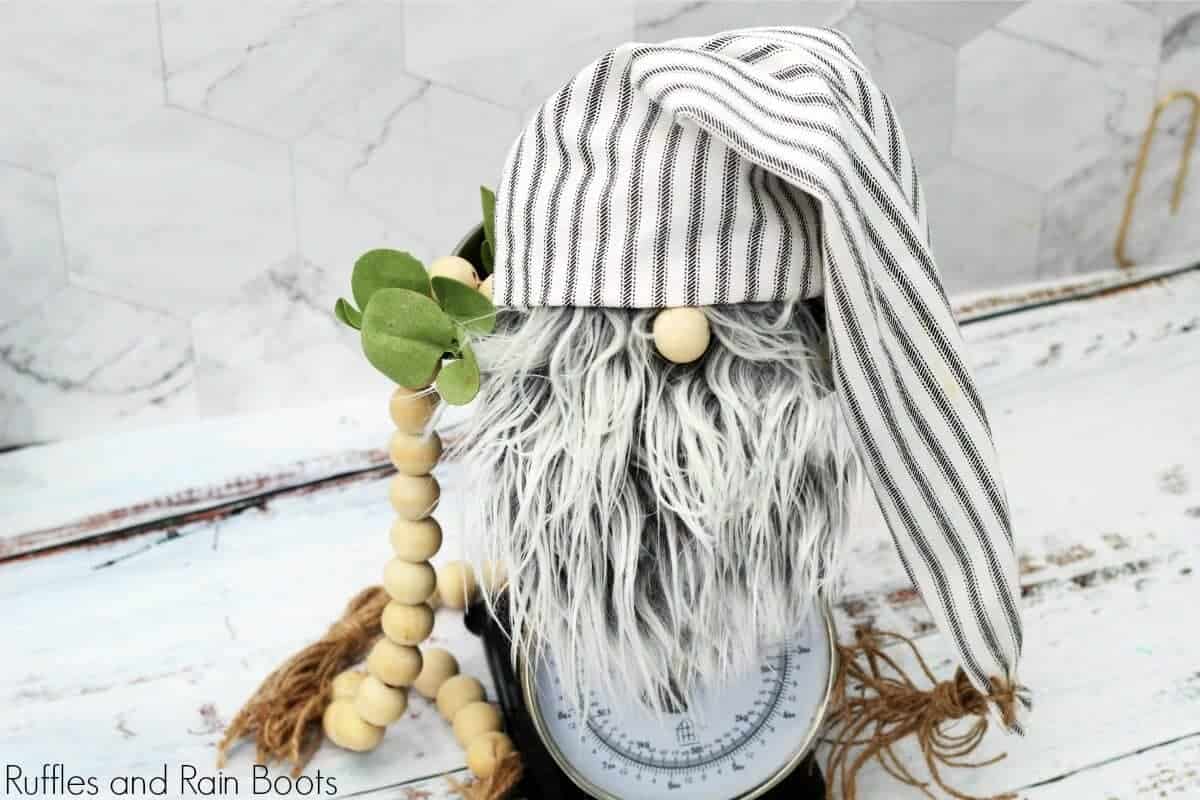 This adorable little gnome looks much more complicated than it is! Another super simple DIY project that is the perfect farmhouse accent!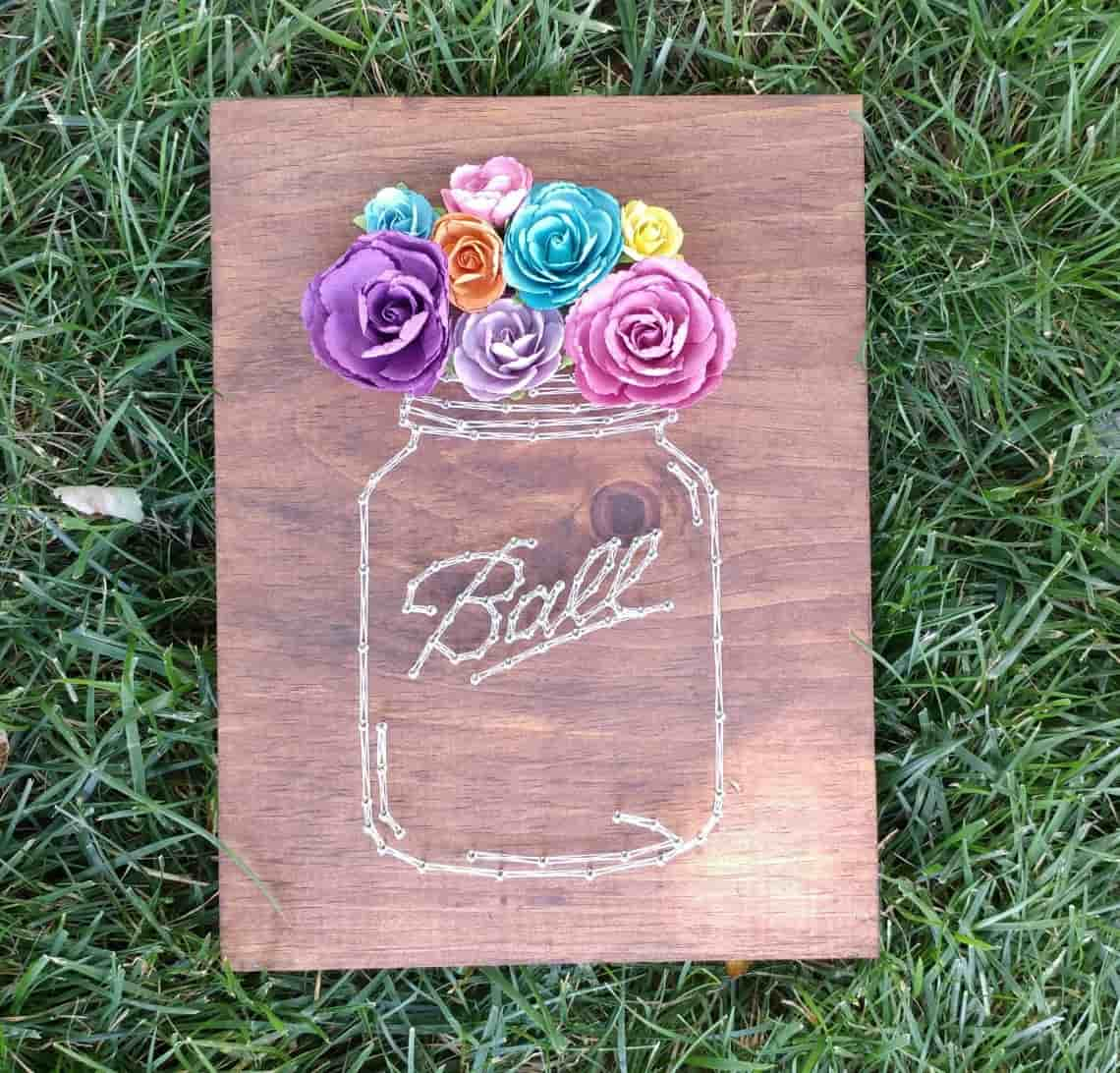 If you love all things mason jar (like I do) you'll love this wall art. Using string, nails, a wood board and flowers, you can create this gorgeous mason jar string wall art!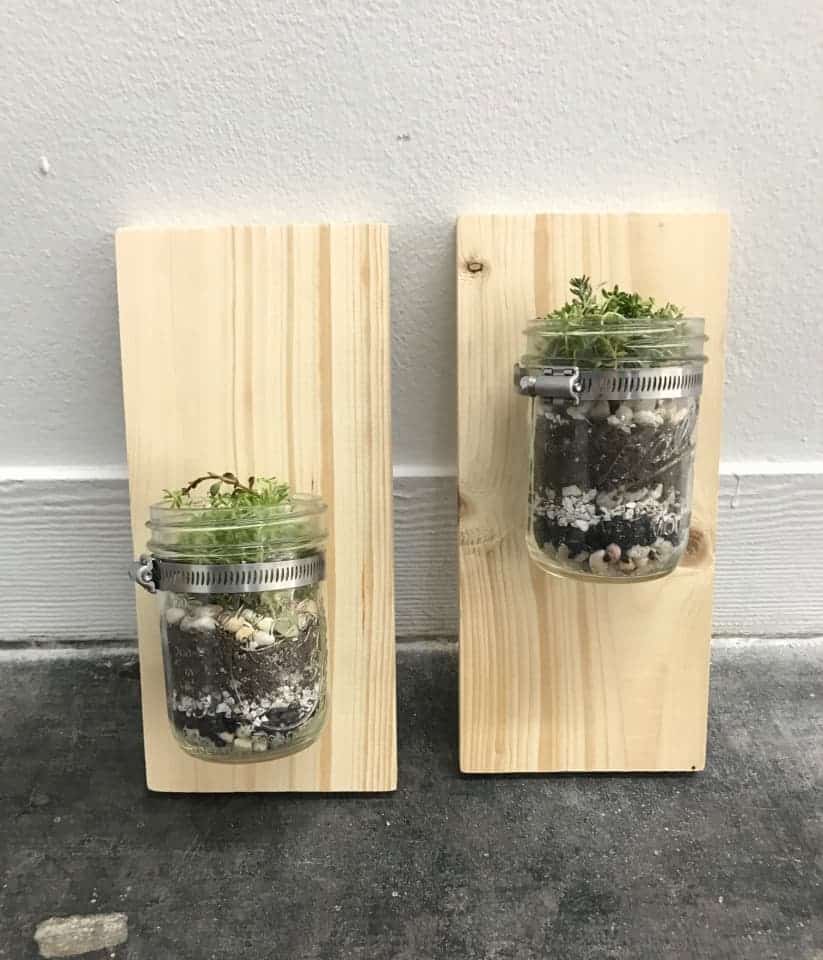 These wall mounted mason jar planters are perfect for indoor and out. Use them in your kitchen to plant herbs or outside on your patio.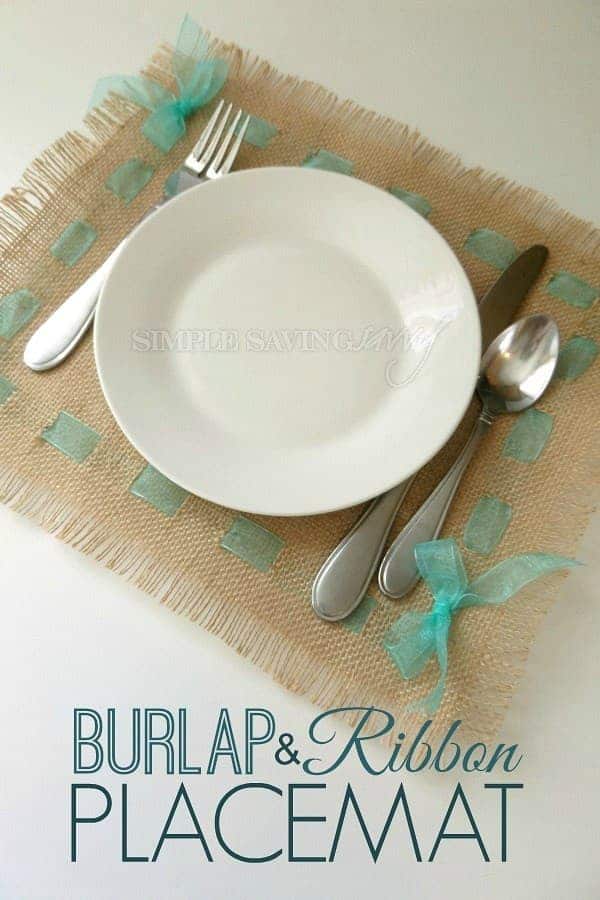 Create the perfect farmhouse table setting with these simple burlap and ribbon placemats!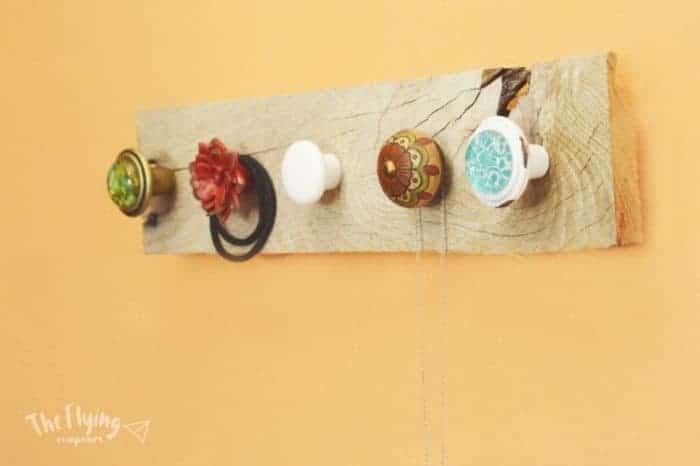 This is such a creative and beautiful way to organize your jewelry and get that farmhouse look.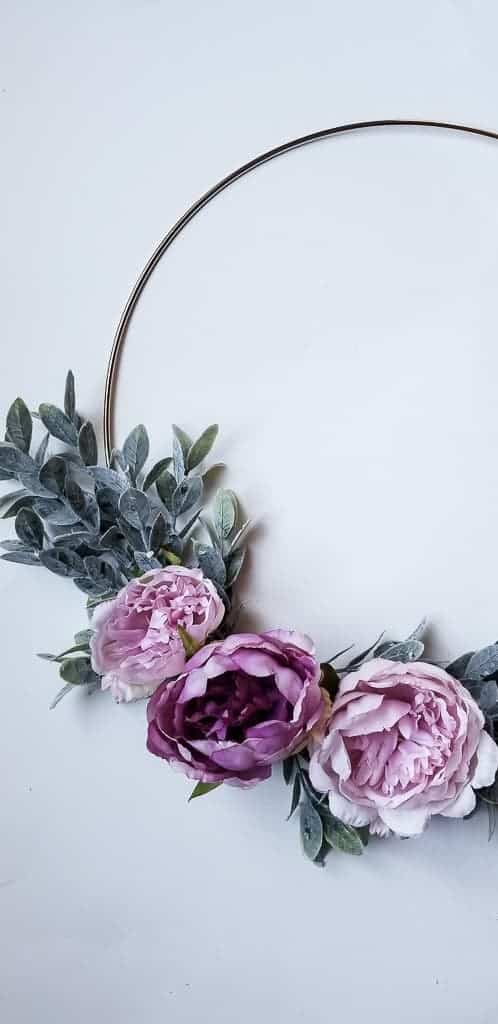 Wreaths are expensive, ya'll! And anytime I can find an easy DIY alternative I am there for it. This wreath is no exception. It's a twist on the classic wreath and can be hung anywhere, not just your front door.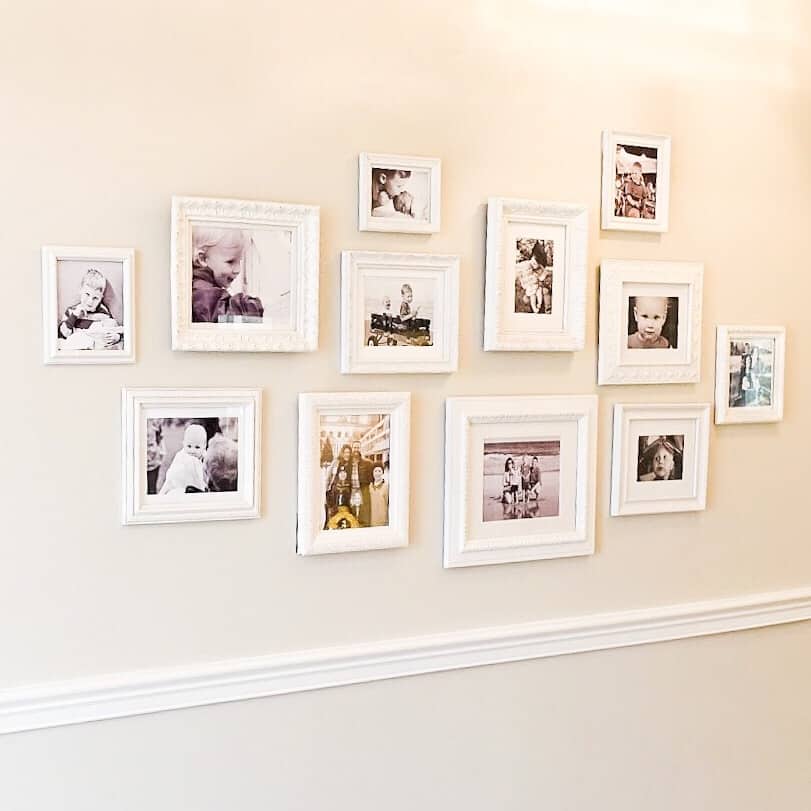 Check out how to create this classic photo wall.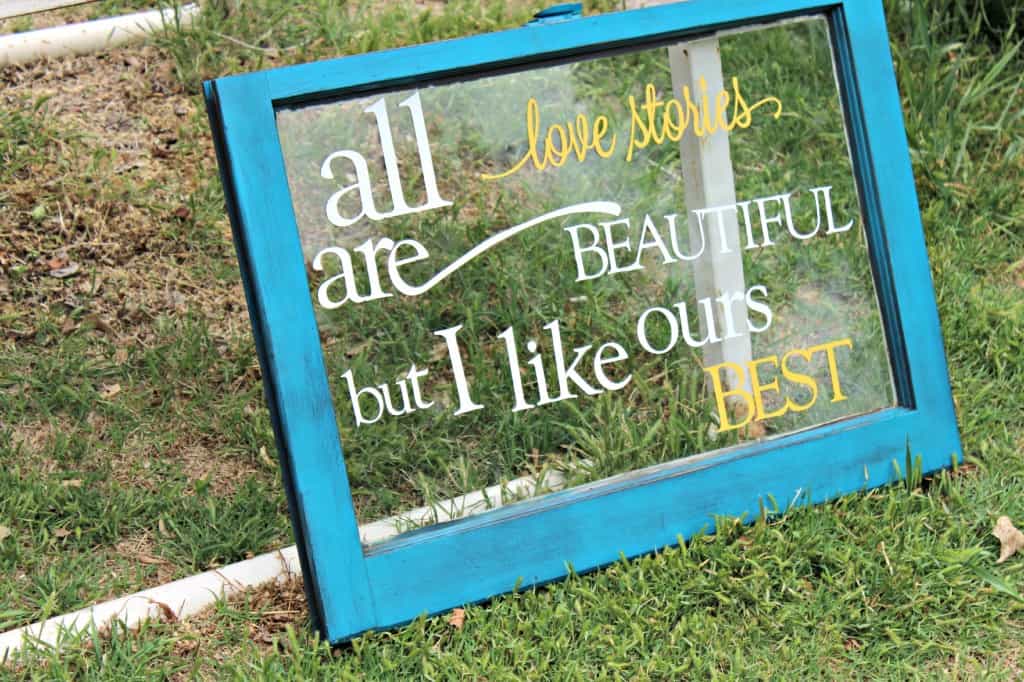 Window wall decor is a big part of farmhouse decor. This tutorial is simple to follow and you'll have a beautiful piece of wall art.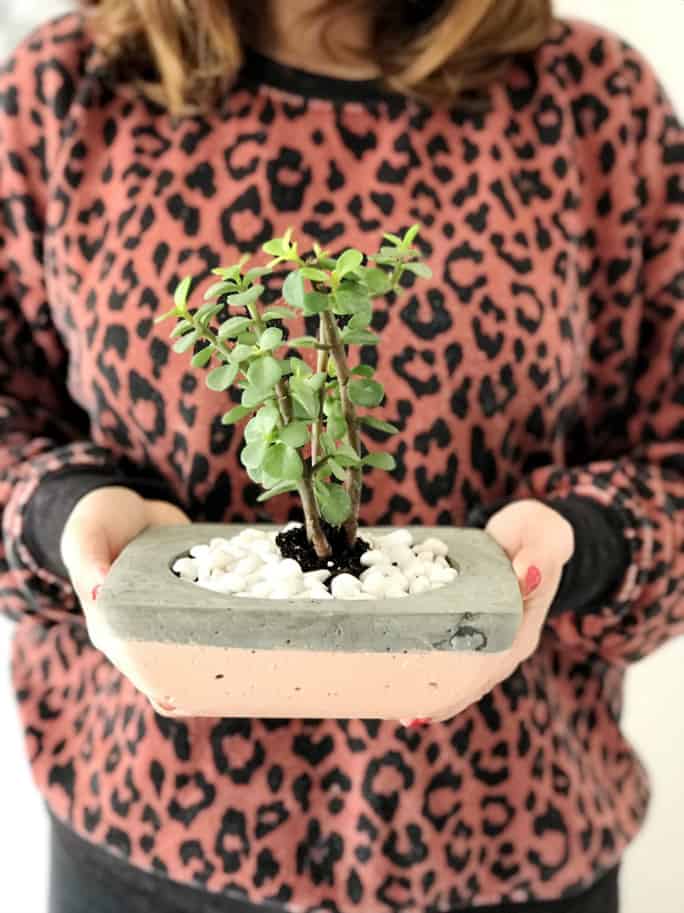 If you're looking for a unique planter, check out these easy concrete planters. They are beautiful and simple looking and are the perfect farmhouse accent for your home or patio.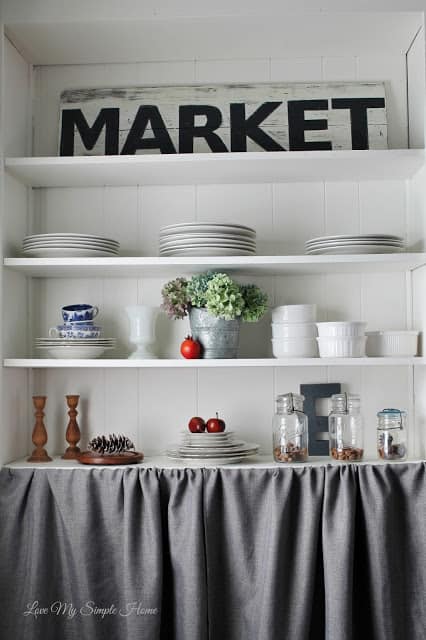 This DIY shiplap sign is perfect for any room of the house.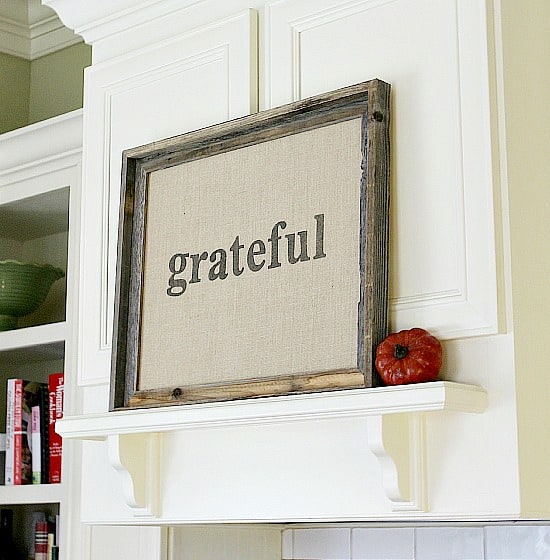 This is such a simple DIY project but one that has a great wow factor.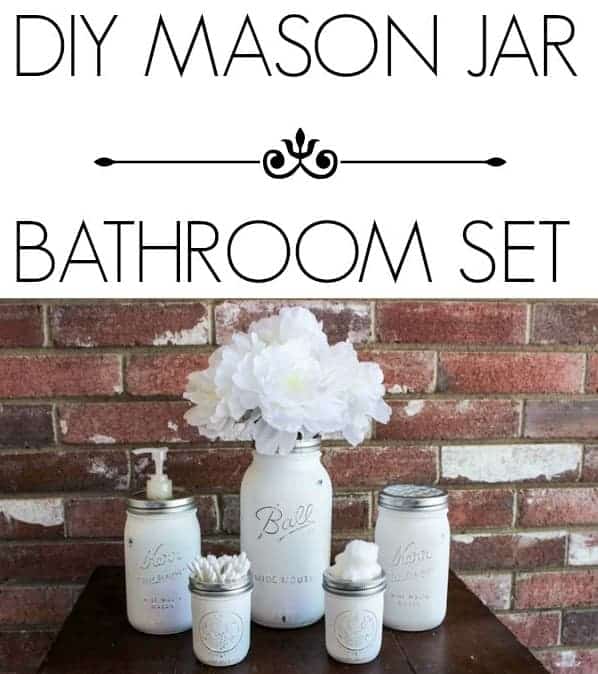 This bathroom set is the perfect touch for creating a farmhouse look in your bathroom.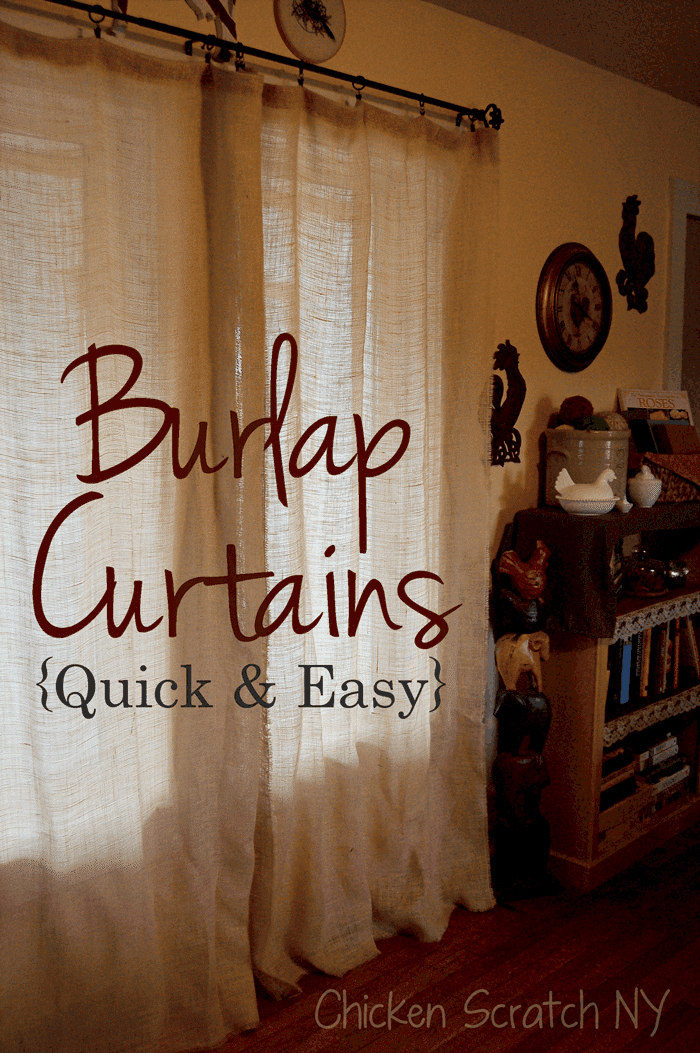 You don't need to do a lot of sewing to make these simple burlap curtains. They are thin enough to let the light in but thick enough to block anyone from seeing in.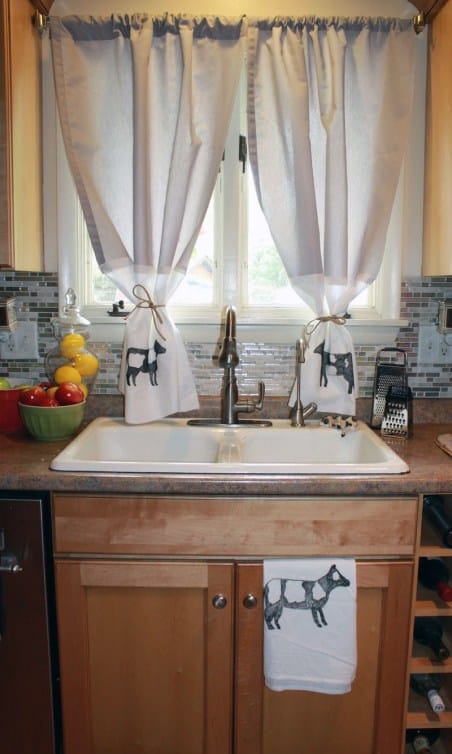 If you don't know how to sew (or don't want to sew) check out these no sew curtains. You can add your own design using the fabric marker to create a custom farmhouse look for your home.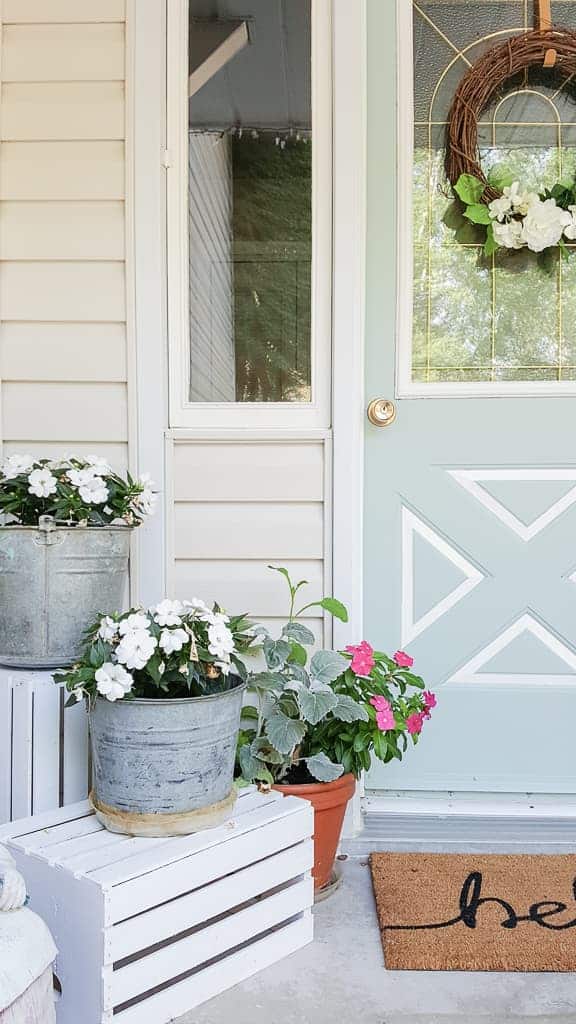 You can create the perfect farmhouse porch with this beautiful and simple hydrangea wreath.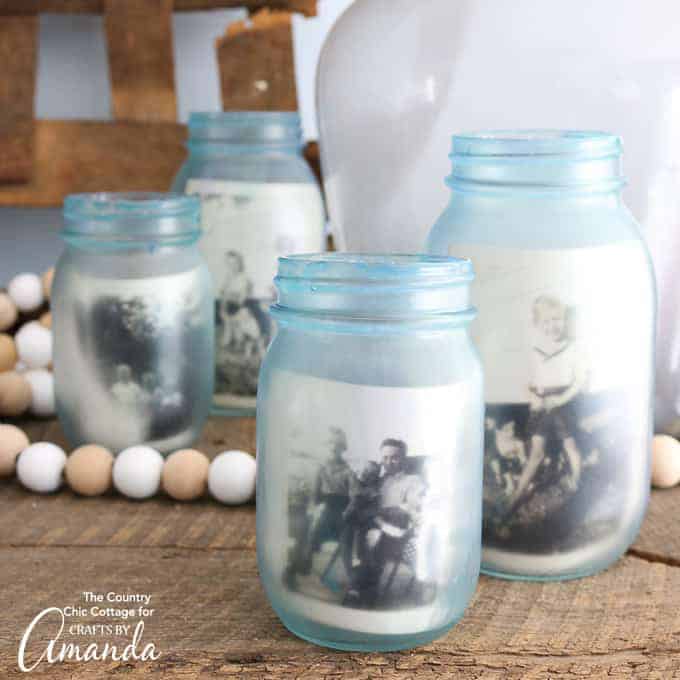 This is a great alternative to simple frames. Using frosted mason jars you are able to display your family's memories in a unique and fun way!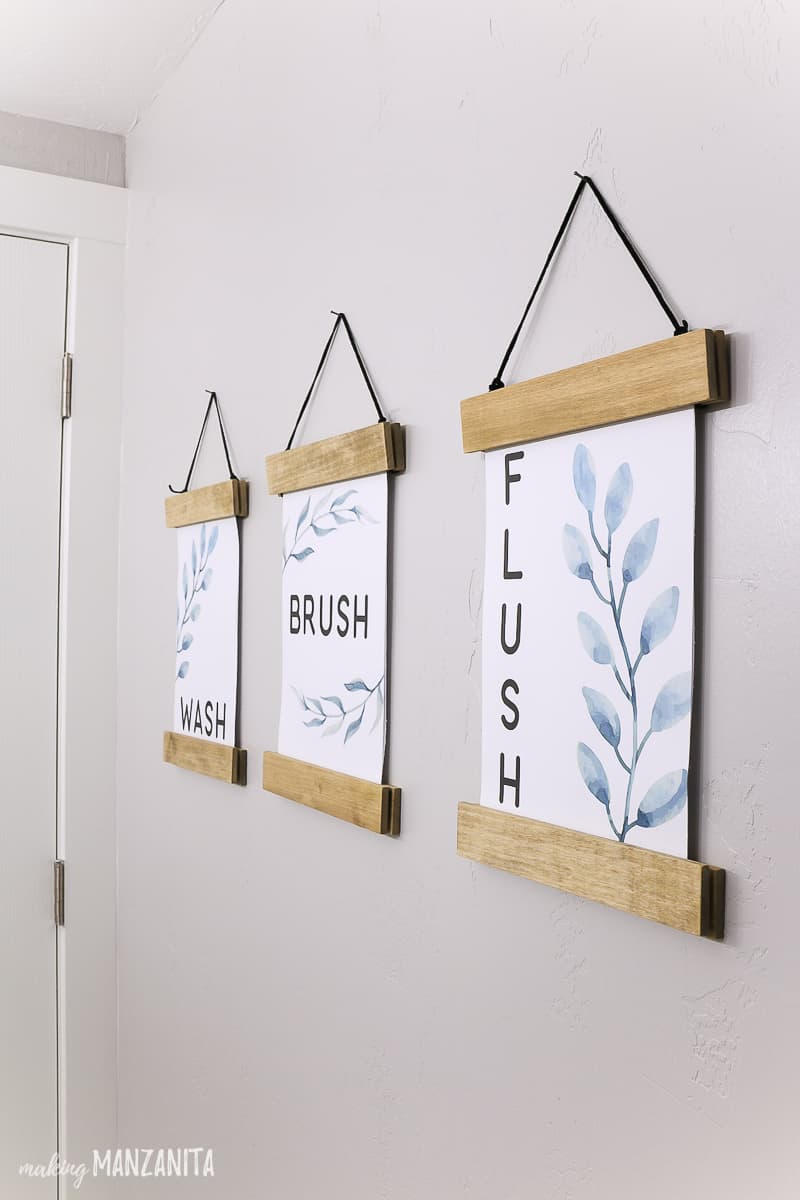 You can print out these beautiful pictures for free and then create your own simple frames with this tutorial.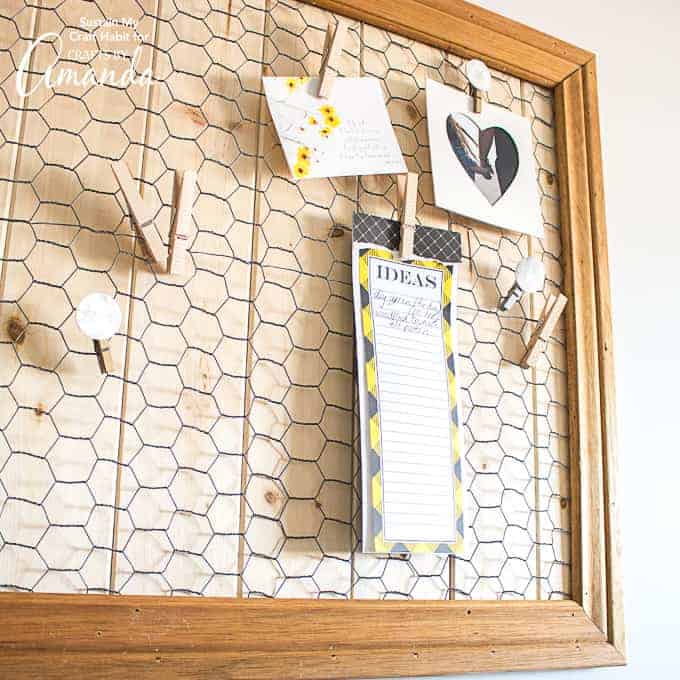 This farmhouse memo board is a perfect piece for your family command center and a great way to keep you organized.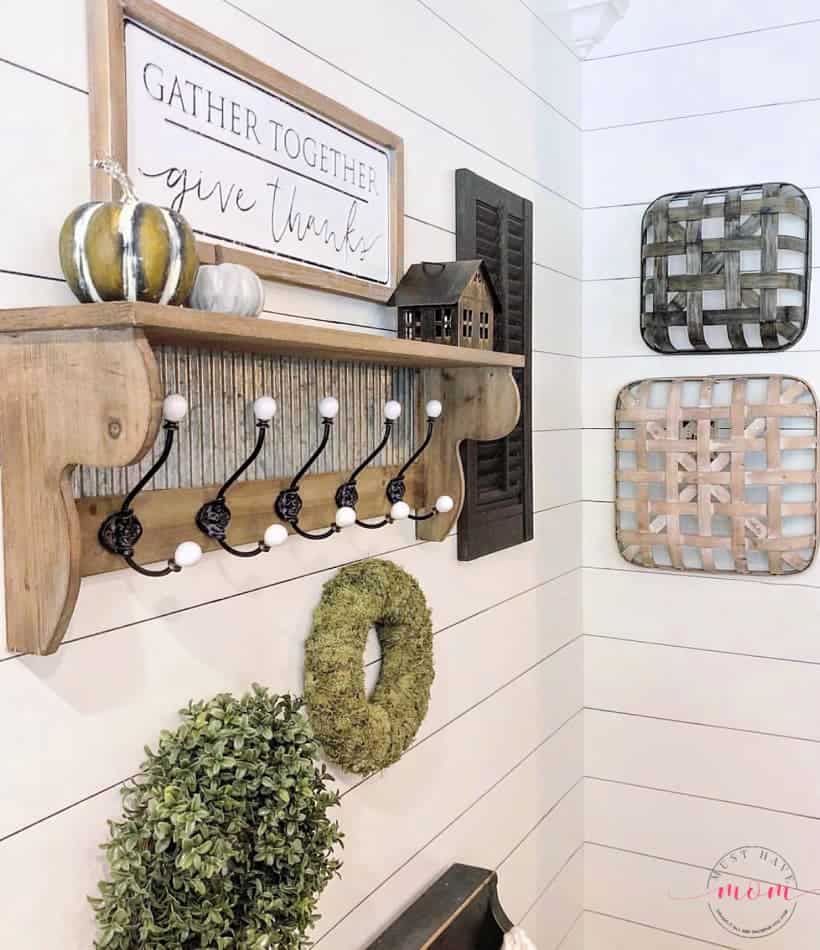 If you have been dying to install shiplap but haven't been able to because it's not in your budget than this is a great alternative.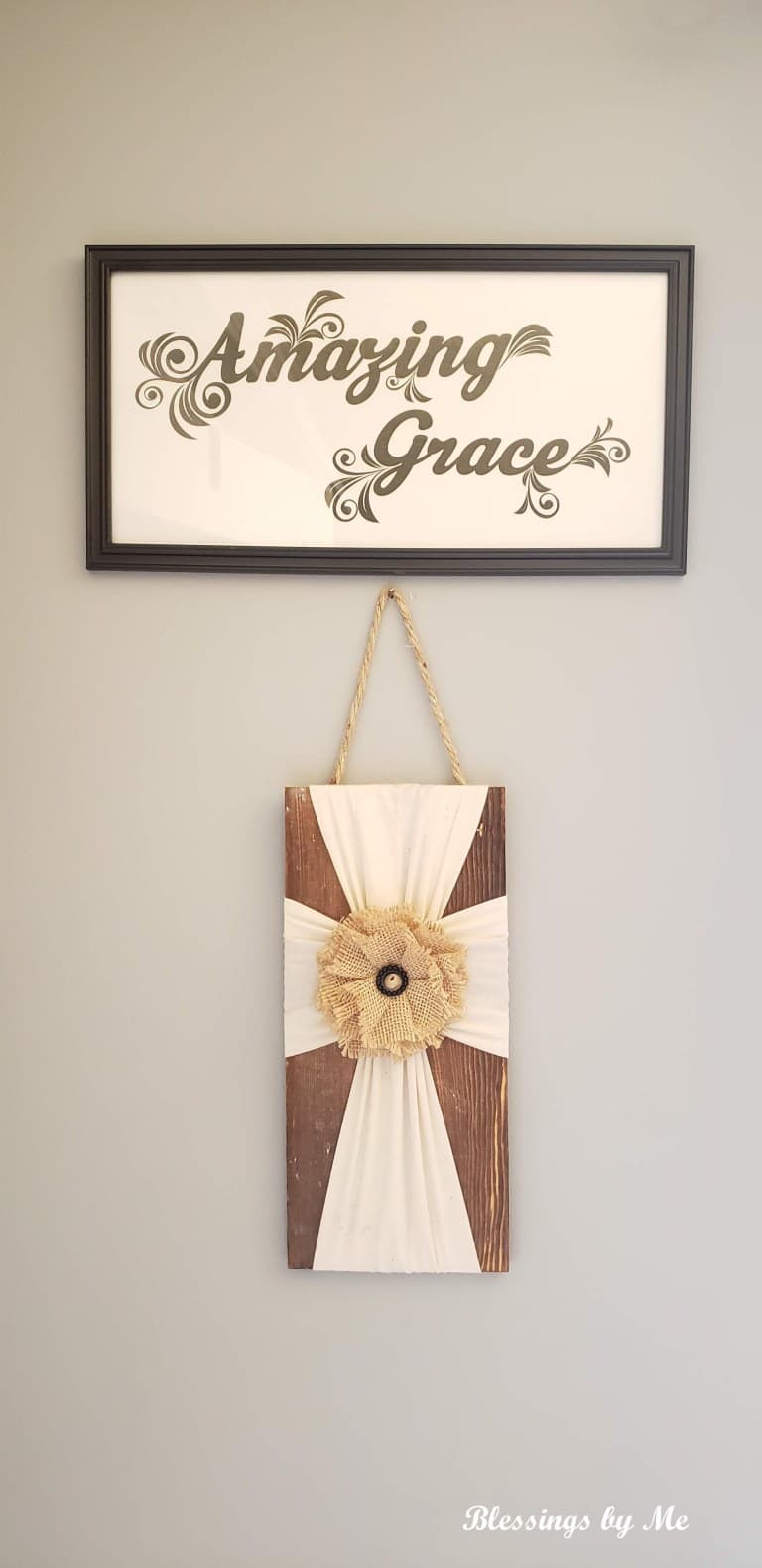 This wall art uses supplies from the Dollar Tree to help you get the farmhouse look you want and stay way under budget!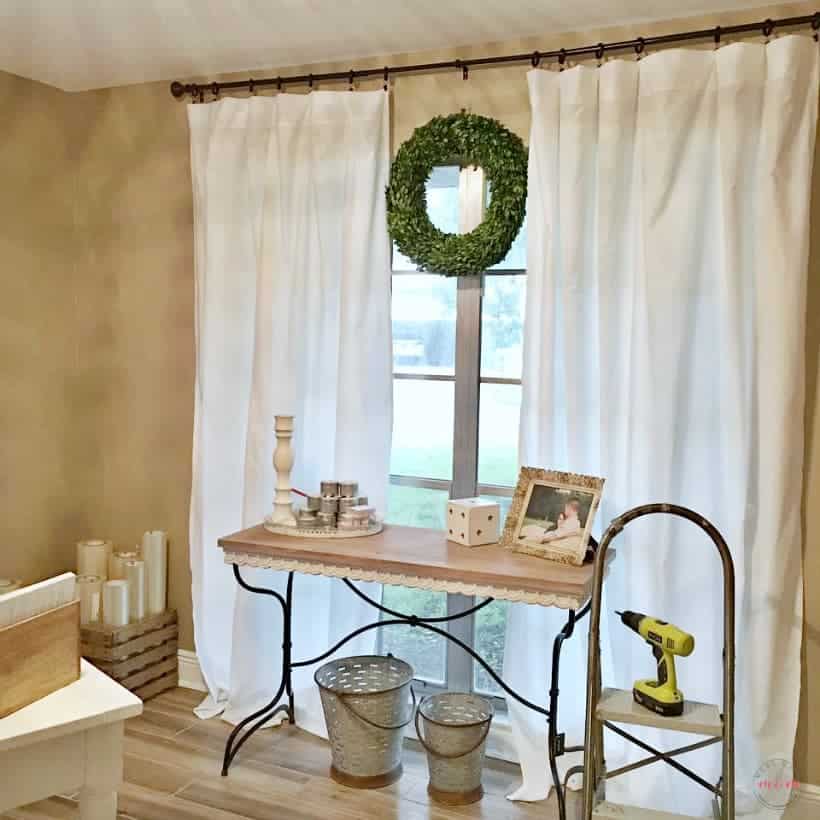 It doesn't get any easier than this. Make these simple farmhouse curtains to create that soft farmhouse feel in any room in your home.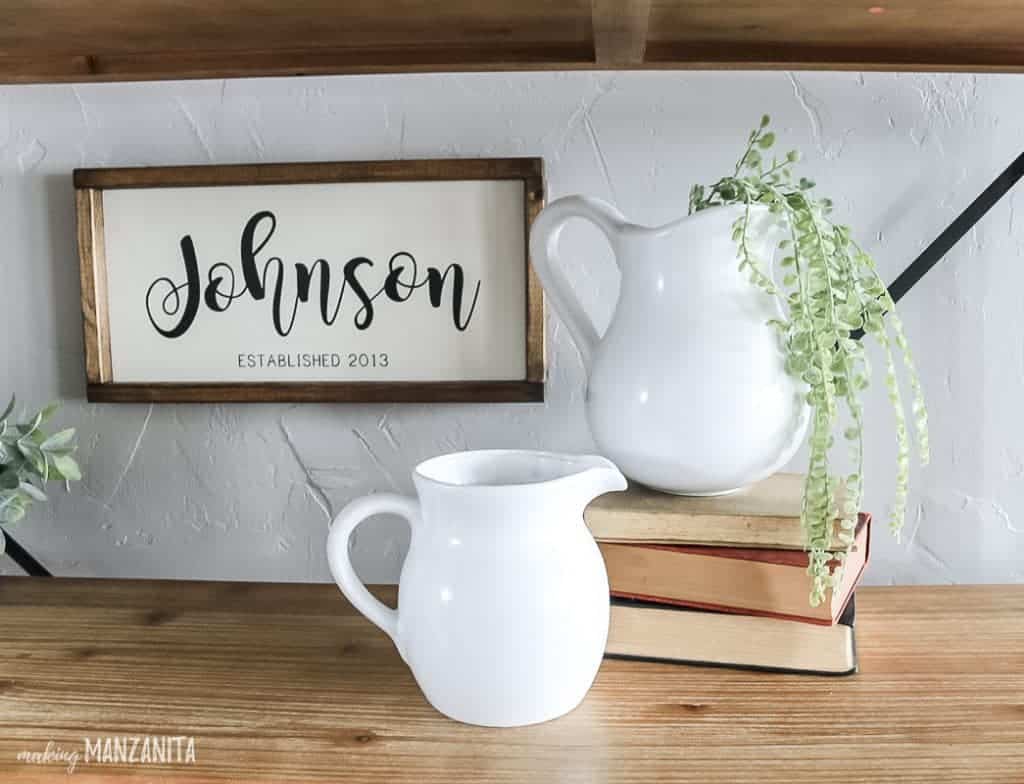 We have some old tacky pitchers sitting in the garage and I can't wait to transform them with this simple tutorial. These white pitchers are a great way to re-purpose old pottery and get that farmhouse look.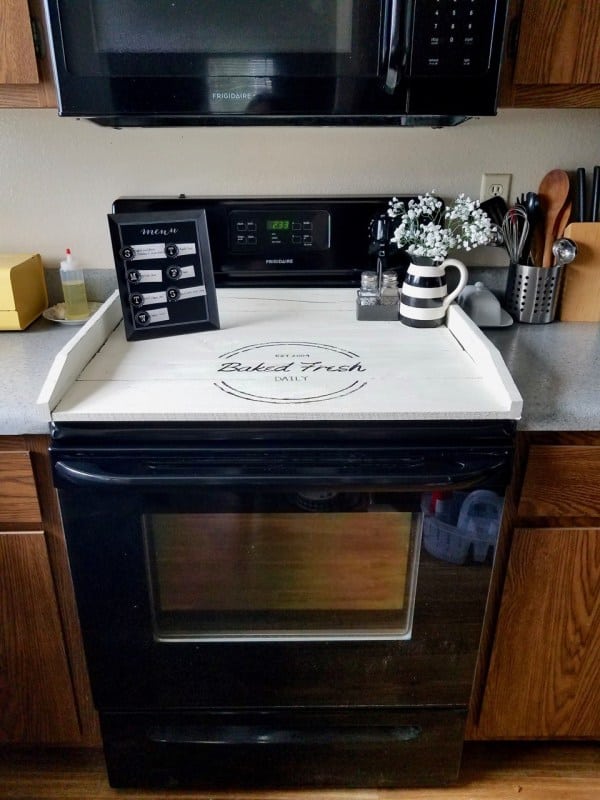 Help give your kitchen that farmhouse feel with this simply noodle board.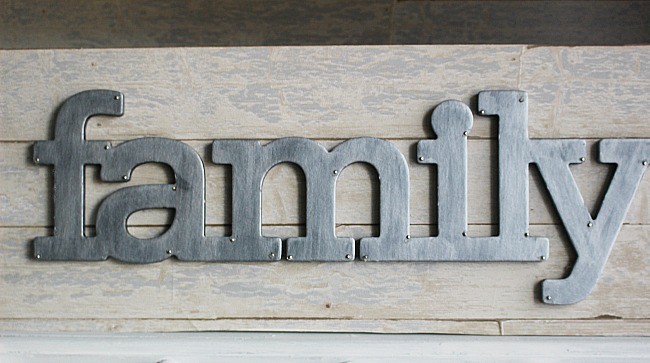 Galvanized metal is central to achieving that farmhouse look. With this tutorial you can get that galvanized metal look without having to pay top dollar for it.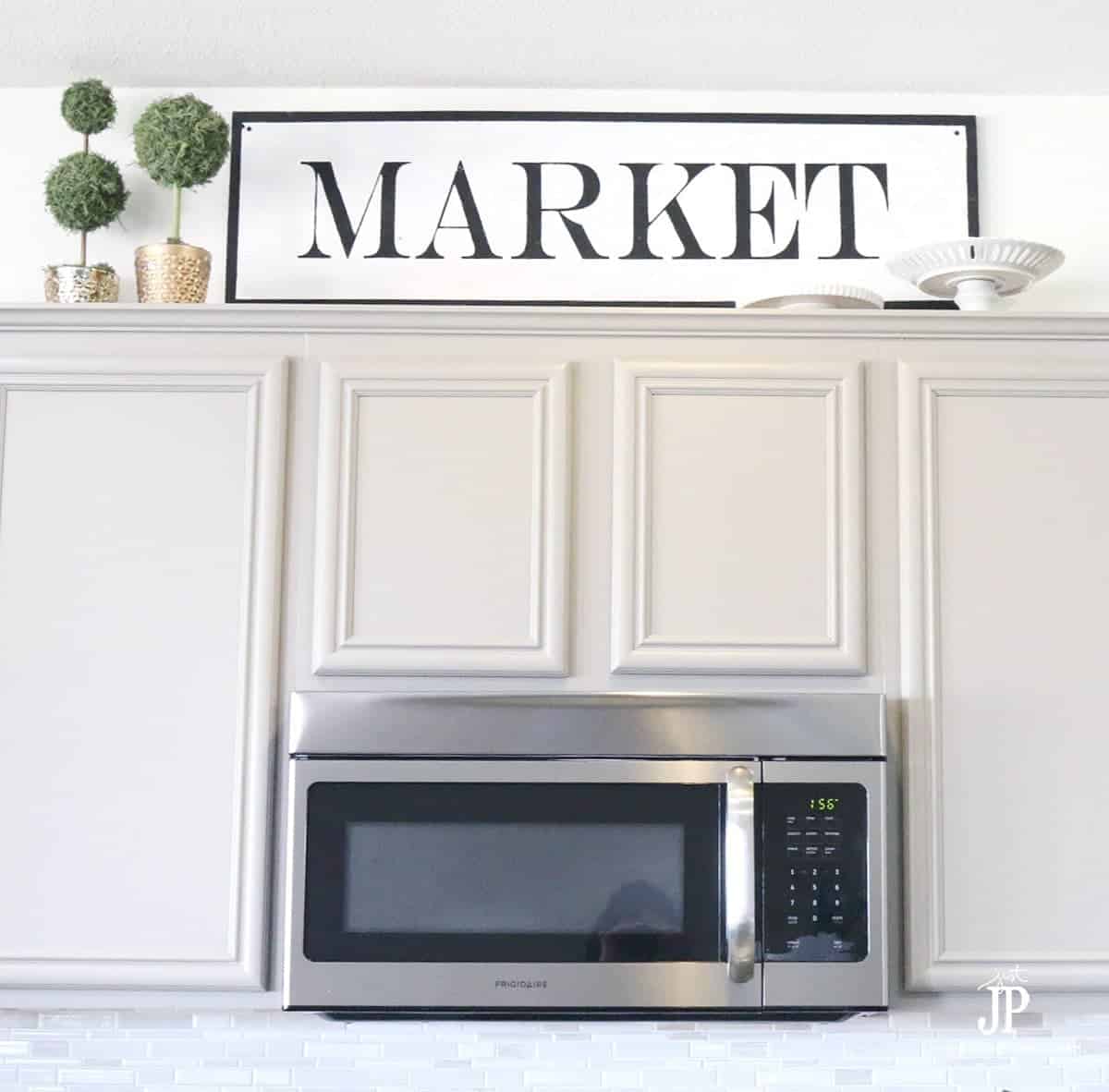 No need to go hunting through antique stores to score that vintage look. Make your own Vintage Market sign and add that farmhouse charm to your kitchen.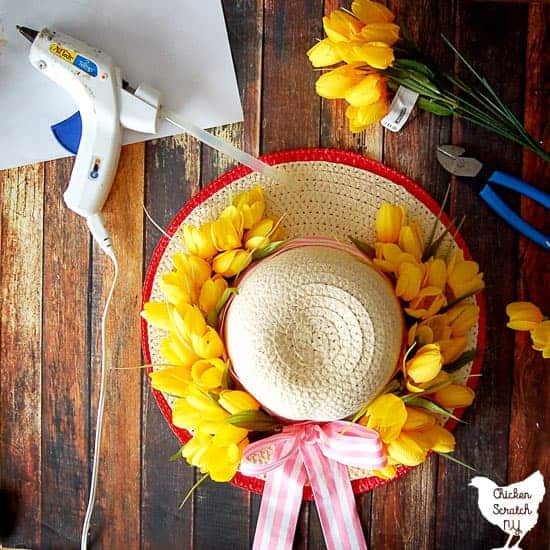 This wreath provides the perfect pop of color! It's super easy and quick to put together.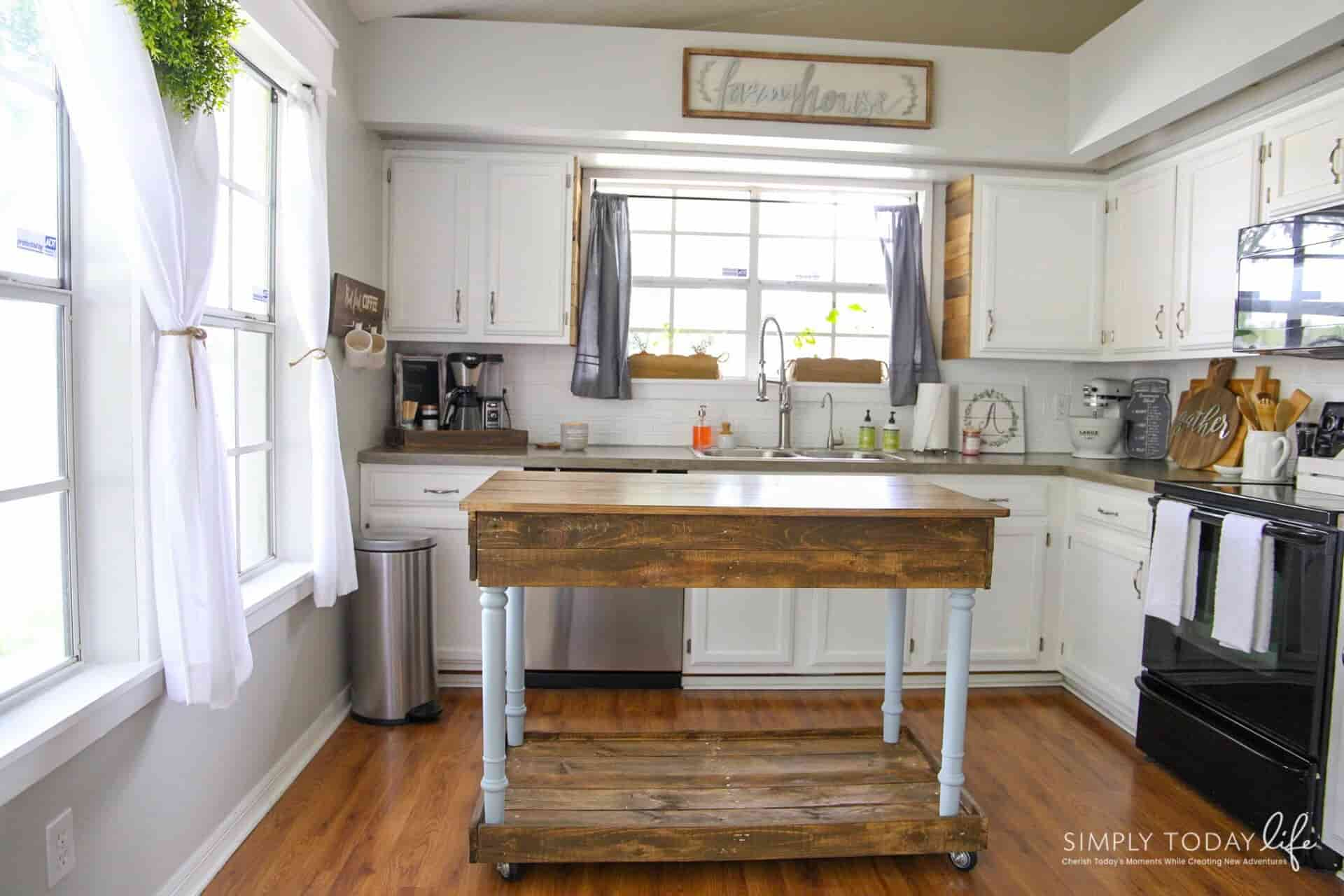 This project is a little bit more involved but the outcome is amazing. Using an old desk and a pallet you can create the perfect farmhouse island for your kitchen.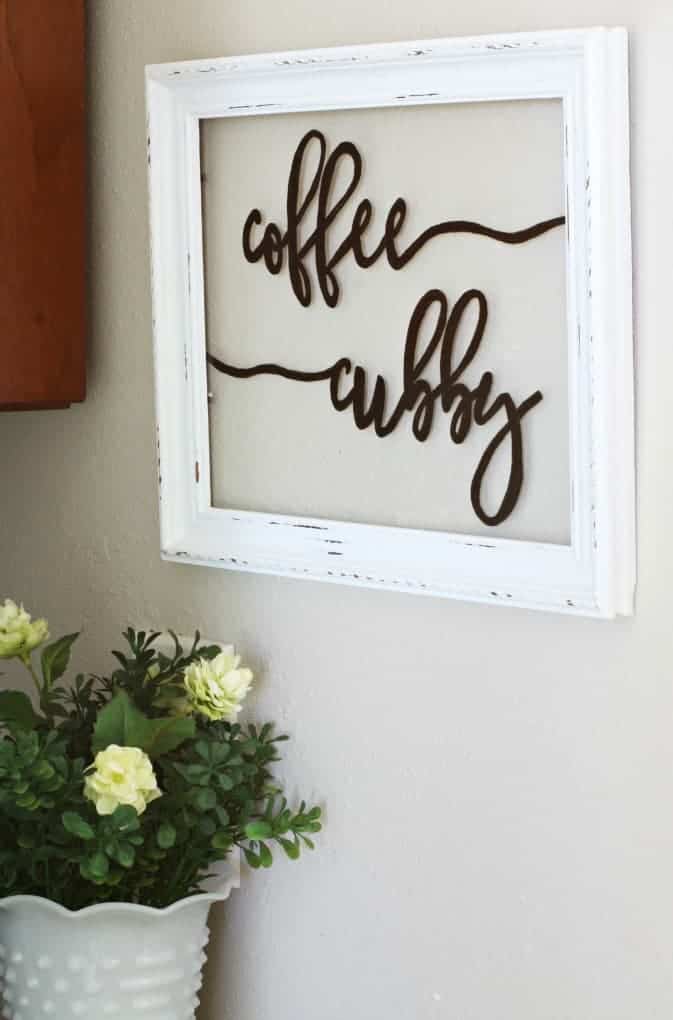 Using an old window you can create this beautiful wall art to help you achieve that farmhouse look.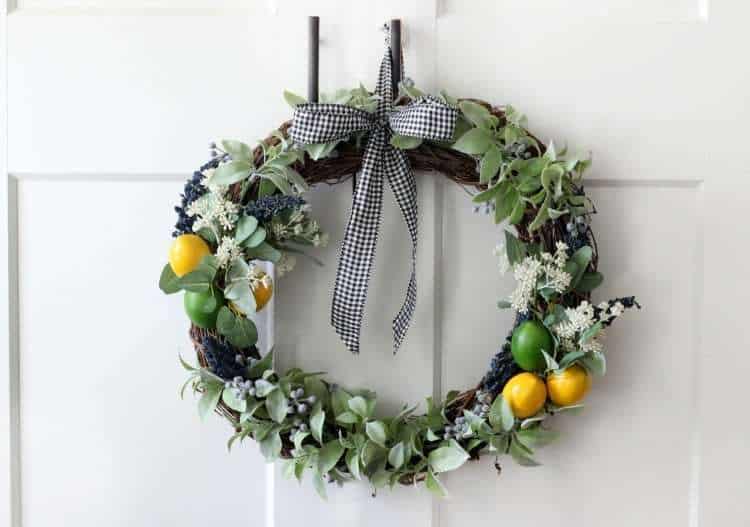 This fresh and beautiful wreath is perfect for the front porch!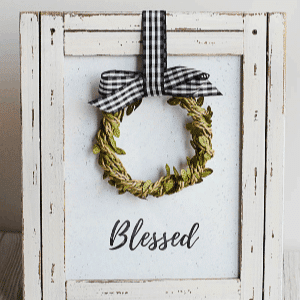 Print out the blessed sign and make your own frame for farmhouse inspired wall art!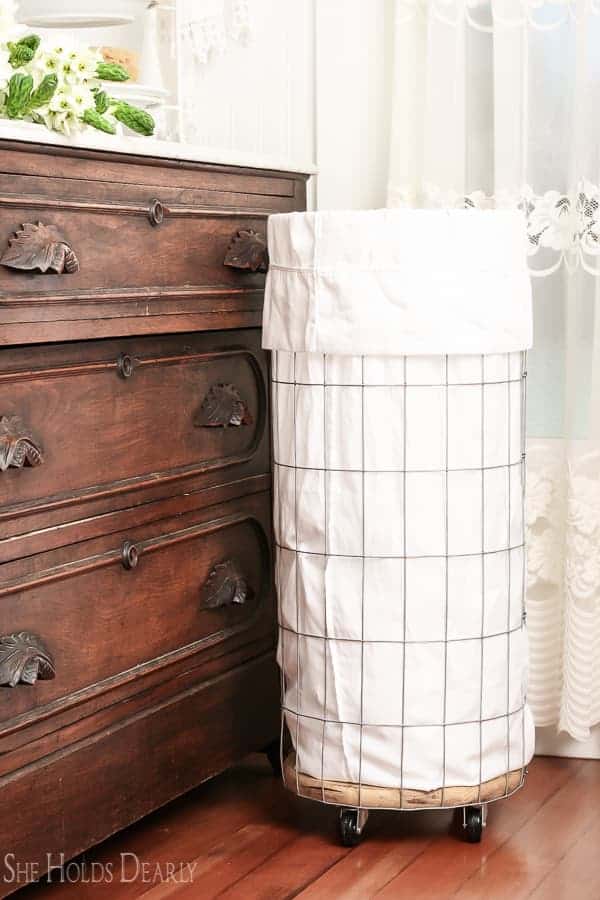 This simple hamper on wheels will complete that farmhouse look in your bathroom or laundry room.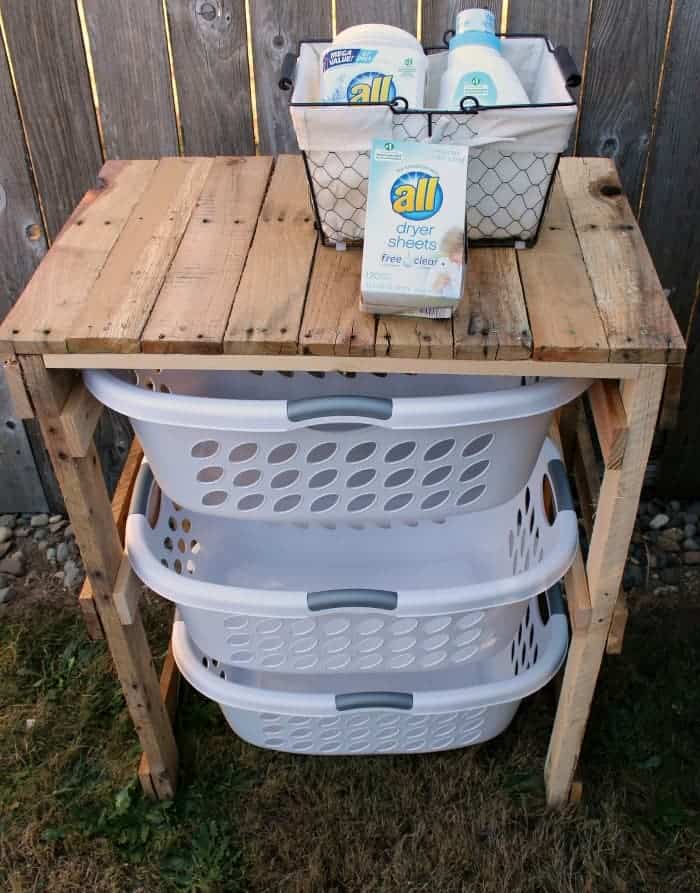 Organize your laundry room with this simple DIY Pallet Laundry Shelf.