When my husband and I first decided I would leave my job to become a full time stay at home mom, we had to take a good hard look at our finances.
I knew we would have to make some adjustments but I thought we were doing pretty darn good. We were able to make minimum payments on everything and we weren't coming up short at the end of the month.
During nap time, I started looking online for ways we could cut down our expenses to give ourselves a little more wiggle room. I found an awesome and super active getting debt free board on babycenter (I think this makes me old).
That board was awesome and everyone shared their money saving tips and financial struggles. I learned so many useful tips for managing our expenses better at home and some really awesome tools I still use today, like meal planning.
This is also where I was first introduced to Dave Ramsey and the whole concept of becoming debt free.
It turns out that I had gotten a lot of bad financial advice over the course of my lifetime. And most of that bad advice came from marketers and companies that were selling their "great deals".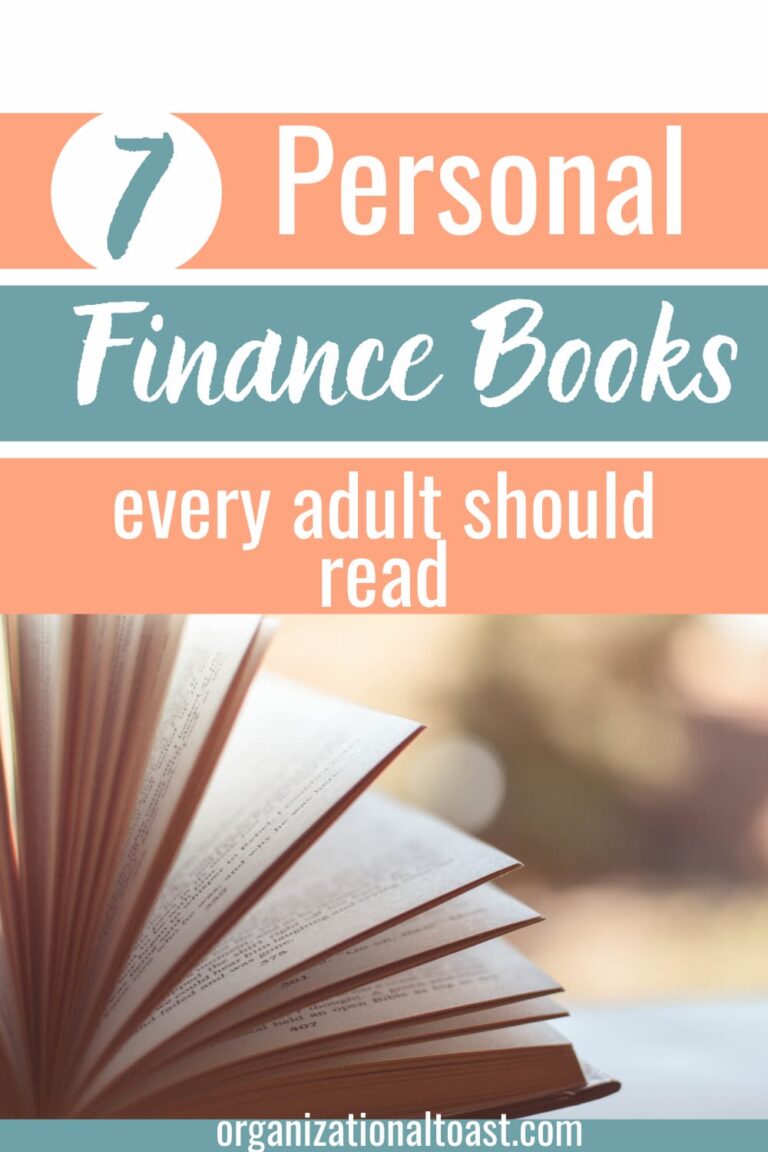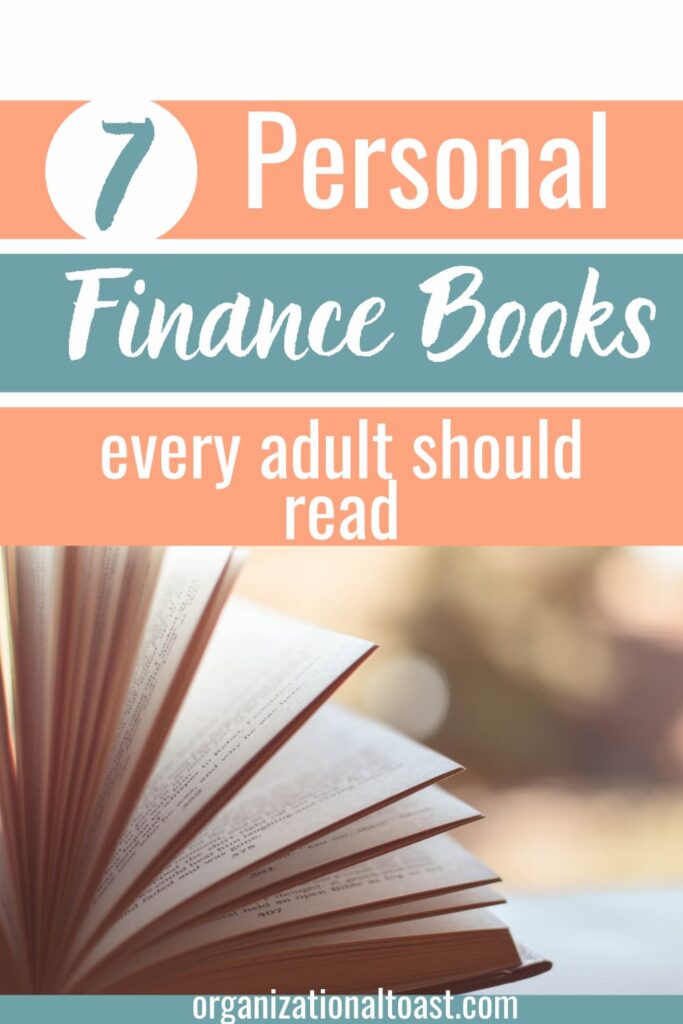 I also never even considered that having car payments or financing furniture was even debt. No, seriously.
It was like a light switch went off and I realized I needed to relearn how to manage our personal finances.
So, I headed down to the local library and started reading all the personal finance books I could get my hands on.
Friends, I was shocked.
So much of my thinking, and the financial advice I had gotten, were the exact things that were keeping us in debt. I started to hate the fact that we owed other people so much of our paycheck and it was enough to make me seriously commit to becoming debt free.
Armed with the new knowledge from these books, along with an excel spreadsheet and my new financial BFFs over on the debt free board on babycenter, we were able to tackle our debt and create a financial foundation and strategies that we still practice.
Here is a list of the books I read back then, along with some newer ones. When it comes to our personal finances, I'm still learning and growing but I'm confident in the direction we are moving now.
The Total Money Makeover: A Proven Plan For Financial Fitness by Dave Ramsey
This is the first book I read and it opened my eyes to so many things. In this book, Dave outlines 7 baby steps to becoming completely debt free. This plan outlines exactly what each step entails and provides some serious truth bombs that force you to take a good hard look at yourself and your spending habits. While I took a lot of advice from Dave's book, I didn't prescribe to every single thing he suggested. It still worked.
The Total Money Makeover: Classic Edition: A Proven Plan for Financial Fitness
The Index Card: Why Personal Finance Doesn't Have to be Complicated by Helaine Olen & Harold Pollack
The Index Card presents complex personal finance in a simple way. In this easy to read book, you'll find tips on on saving money, managing debt, maximizing your investments and changing your behaviors to help support a debt free lifestyle!
Clever Girl Finance by Bola Sukonbi
Advice taken from her own financial hardships, in Clever Girl Finance Bola Sokunbi shares tips to empower women to take control of their finances wellness on the road to financial freedom. In this book you'll find tips for:
how to manage your budget
how to live well on a modest income
how to mange your debt and credits
building a nest egg
Your Money or Your Life: 9 Steps to Transforming Your Relationship with Money and Achieving Financial Independence by Vicki Robin
Your Money or Your Life is a deep dive into how our behavior shapes our relationship with money. Using Robins advice, this book helps us recognize some of our deeply ingrained financial behaviors that make financial independence seem unattainable.
The Richest Man in Babylon by George Clason
This is an oldie but a goodie. This book was originally published in the 1920s but so many of the financial lessons in this book hold up today. This is a series of biblical style stories that introduce and explain the concepts of thrift, financial planning and personal wealth. A favorite lesson from this book was that we will all continue to struggle financially no matter what our income is if we continue to spend on our wants rather than simply fulfilling our needs.
I will admit it is a bit hard to read because of the style it's written in, but the lessons are solid.

The Richest Man in Babylon
Zero Debt: The Ultimate Guide To Financial Freedom by Lynnette Khalfani-Cox
If you are serious about becoming debt free, this book will motivate, inspire, and give you the push you need in order to reach your financial goal. Lynette Khalfani-Cox shares the exact strategies she used to pay off $100,000 in debt in 3 years. She provides a step-by-step 30 day plan to encourage better personal finance practices. She covers the best ways to pay off debt, how to eliminate student loans, and how to negotiate with credit card companies (among other tips).


Zero Debt: The Ultimate Guide to Financial Freedom 3rd Edition
Maxed Out: Hard Times in the Age of Easy Credit by James Scurlock
I like to think of this one as a personal finance thriller. James Scurlock travels across the country to talk to real people struggling with debt in order to expose our flawed financial system. It's a real eye opener (and a bit of a sucker punch) about the myth that credit is a good thing.
On the Road to Becoming Debt Free
Friends, no matter where you are in your debt free journey, it's always important to continue learning from others and to try new and better strategies to reach your financial goals.
I also have a few other resources that you might find helpful:
Download My Debt Repayment Chart Here to track your success!
31 Simple Ways To Save Money Each Month
5 Simple Steps To Creating Financial Goals
3 Simple Steps To Reach Your Financial Goals
If you found this article useful, I would love if you could share it with others.
Pin It, Tweet it, Share it on Facebook!
Who knows? Maybe you'll help someone find the tools they need to help them move closer to their goal of becoming debt free!