This year for Thanksgiving it was just the four of us. I still made a 12 .lb turkey with all the trimmings.
Despite how much we ate on Thanksgiving, we had A TON of leftovers. Because of that, my grocery haul was pretty light this week. We ate leftovers until Sunday and I still had some items in the freezer and pantry so I decided to just do an Aldi haul.
If you haven't been following my weekly grocery haul series, here is a quick recap: We are a family of four with a $125/week budget. I shop mostly at Aldi and Sprouts and we eat most meals at home and everyone takes lunch to school.
I also love using the Ibotta app. I earn money on purchases I'm making and then I use that extra cash to help build up my pantry stockpile.
If you sign up with this link, you can get up to $20 in welcome bonuses.

Grocery Haul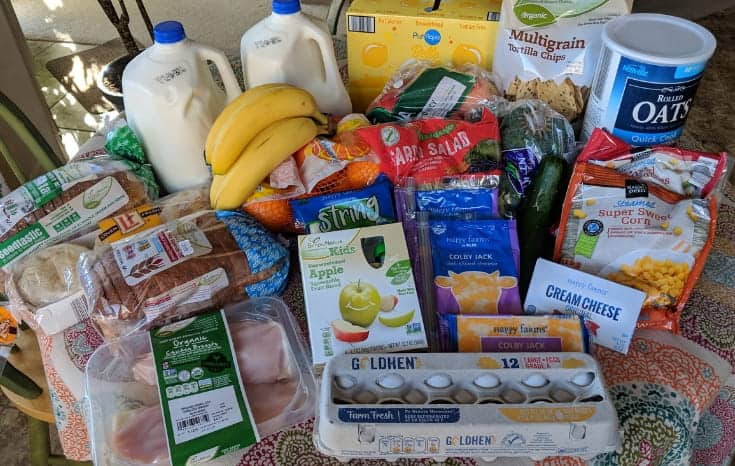 Aldi
Quick Oats – $2.39
Sparkling Water 12pk – $2.39
Frozen mixed vegetables – $0.79
Frozen Corn – $0.79
Lunchmeat – $2.49
Organic Chicken – $6.71
String Cheese – $2.79
2 x Sliced Cheese – 2 x $1.99
Colby Jack Cheese – $1.99
Dozen Eggs – $0.86
Cream Cheese – $1.29
English Muffins – $0.99
Multigrain Chips – $1.89
Organic Bread – $3.29
Apple Sauce – $1.69
Bananas 2.21lb x .43/lb – $0.95
Cucumber – $0.59
Broccoli Crowns – $1.19
Sprouted Bread – $2.99
Garden Salad – $0.79
Oranges – $3.89
Gala Apples – $3.39
2 Gallons of Milk – 2 x $2.35
Total (with Tax) – $57.32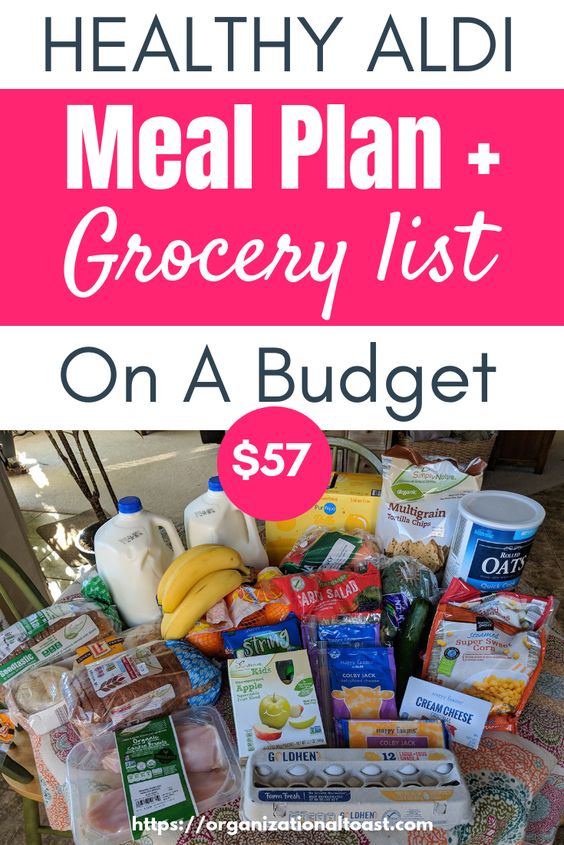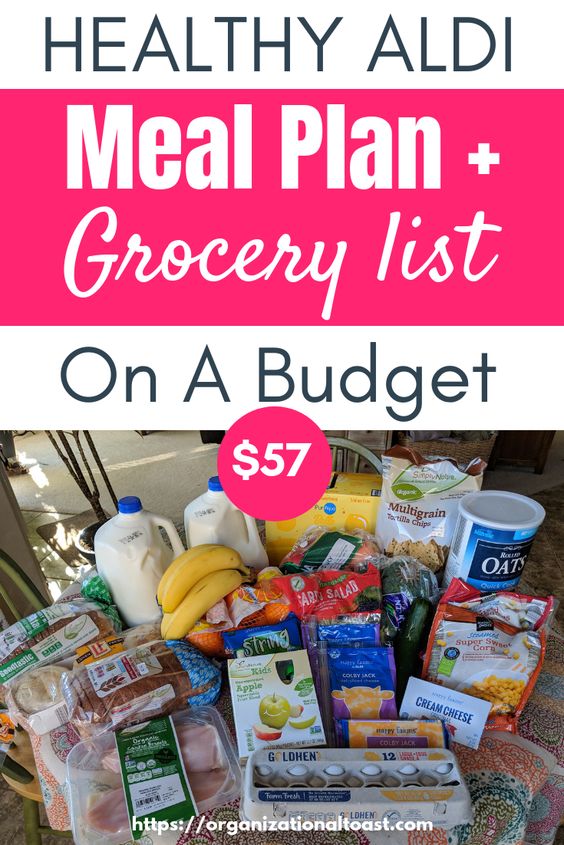 Meal Plan
I always like to share what I used from my pantry or freezer. This week I had leftover Thanksgiving foods, frozen pizza, rice, crackers, carrots, and pancake mix.
I like to create my meal plan with good ol' fashion pen and paper using my meal planning template (you can download it here for free).
If you prefer using an app, I recommend trying Cozi.
Most people don't realize that the Cozi app has a meal planning function, but it's one of the better free meal planning apps out there. (and of course it has lots of other stuff like calendars, reminders etc)
Dinner
Leftovers (2 nights)
Frozen Pizza with salad and carrot sticks
Paprika Chicken with rice and broccoli
Vegetable Stir fry with Rice
Breakfast for dinner – scrambled eggs, toast and fruit
Lunch
Crackers, ham and cheese and cucumber slices
Peanut butter and honey sandwiches
Turkey sandwiches
Breakfast
English Muffins
Oatmeal
Pancakes
Snacks
Multigrain Chips
String Cheese
Crackers
Applesauce
Banana
Check out the full Grocery Haul and Weekly Meal Plan Series to see how I've been doing with my grocery budget and find more meal plans.
Need some more dinner time inspiration? Check out this post on 25 Easy Meals for Busy Nights.