I've been thinking and writing a lot about goal setting lately. I don't know if it's because we're coming to the end of the year and I've been reflecting on the goals I set for myself, or because it will soon be time to create goals for the new year.
One question I get asked a lot is how I stay motivated.
Sometimes staying motivated is easier than other times. Waning motivation while working towards a goal is a natural experience.
But don't worry, friend! There are ways you can avoid complete burnout and stay motivated as you work towards your goals.
When I feel my motivation slipping, there are certain things I do that help me get back on track.
So today I'm sharing tips to help you stay motivated to achieve your goals. These are techniques that help me stay consistent and ahead of those dips in motivation.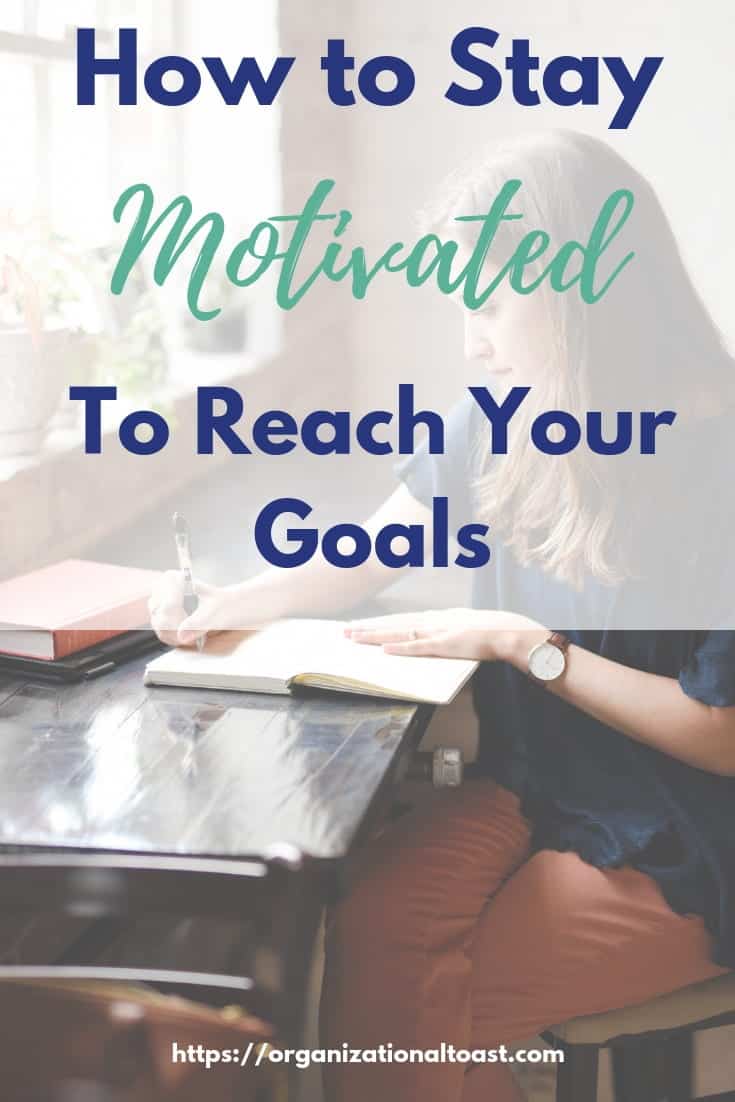 Write Your Goals Down Every Day
Every day when I sit down at my desk, I write down my goals. I have a list of about 10 goals I re-write every day. This includes goals like "work out 3 days a week" or "publish X amount of posts this month". Writing them down every day focuses my intention on those goals and helps me to connect to them.
When I let this practice slide, which happens because I am not perfect, I also find that my attention and motivation towards my goals begin to slip.
When I feel my motivation going down, I re-read my goals from previous days or weeks. Sometimes, I've already achieved some of those goals. Seeing that achievement, along with re-writing my goals, often gives me the boost I need to get back on track to meet my goals.
Break Your Goals Down into Smaller Goals
Sometimes our goals can become overwhelming as we work towards them. This can be extremely discouraging.
If you're feeling discouraged or overwhelmed, examine your goal and see if there is a way you can break the goal down. Perhaps your larger goal can be broken down into 3 or 4 smaller goals.
For example, one of my goals is to make a certain income from my writing. That goal is huge and include lots of tasks that go towards achieving that goal. So I've broken that goal into smaller goals. I prioritize those smaller goals and I concentrate on a just a few at a time.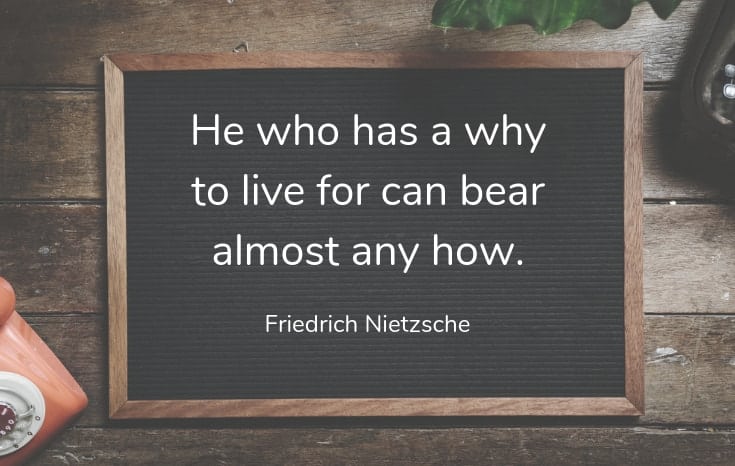 Connect With Your "Why"
The German Philosopher Friedrich Nietzsche once said "He who has a why to live for can bear almost any how."
Sometimes when we start to burnout or become less motivated, it's because the fire that fueled us to want to achieve that goal has been dimmed. This is when you need to reconnect with why you made that goal.
Here is a simple exercise to help you reconnect with your why for a goal you have set. Sit somewhere quiet and away from any distractions. Close your eyes and think about what it would feel like to achieve that goal. Try to really fee" what achieving the goal would be like. Visualize that achievement in as much detail as you can.
Find Support
Surrounding yourself with positive people or people with similar goals is an important way to stay motivated. These people may be in real-life or in online groups where you connect with others trying to reach the same goals.
If there are people in your life that are unsupportive of your goals, keep your distance from them. I don't mean don't talk to them or cut them out of your life (though sometimes this may be necessary). I mean just don't share progress or accomplishments with them. Find others that will cheer you on and high five you every time you lose a pound or save $100 in your emergency fund.
See Setbacks as Lessons
Remember that success is built on setbacks and failures. Expecting that there will be bumps along the way will lessen the blow when something comes up. Instead of getting down on yourself for failing, approach the setback as a lesson. What did you learn from the experience? What could you have done better?
Celebrate Accomplishments, Big or Small
Always celebrate your accomplishments, no matter how big or how small.
By celebrating all your accomplishments you give yourself that extra little boost to keep you moving forward.
Sometimes when my motivation is waning, I will stop the Pitty party and ask myself what I have already accomplished. I'll remind myself of each small win. This change in focus has helped me countless times to get over a funk and refocus on moving towards my goals.
Don't Play The Comparison Game
While leaning on others and finding a support group is a great way to stay motivated, make sure you don't get caught up comparing yourself to others working towards the same goals. Usually the comparison game comes up through social media. If this is the case for you, it might be time to hide certain friends on Facebook or Instagram.
Remember: Everybody achieves their goals in different ways and at different times. Stay in your lane. Focus on your achievements and the way you want to achieve your goal and you will find greater success.
What helps you stay motivated?
Check out these articles for more tips to skyrocket your productivity and increase your motivation!
Best Productivity Tips For Working Moms from Female Entrepreneurs
7 Time Management Tips For Busy Moms