Weekday mornings can get a little crazy and sometimes breakfast is an on the go thing. Sure, it's not ideal but it's what us mommas need to do sometimes.
Related: 7 Simple Rules for A Great Morning Routine
If you're looking for some healthy on the go breakfast ideas, I've got you covered. I've separated all the options out into 2 categories:
Grab and Go– Easy things you can buy ahead of time so you can simply grab something and go in the morning. No prep, no mess, and happy kids!
Make Ahead – These are simple and healthy recipes you can make a big batch of on the weekends or whenever your have some time. These recipes are all super simple, kid friendly and ready to make your life easier.
Grab And Go Breakfast Ideas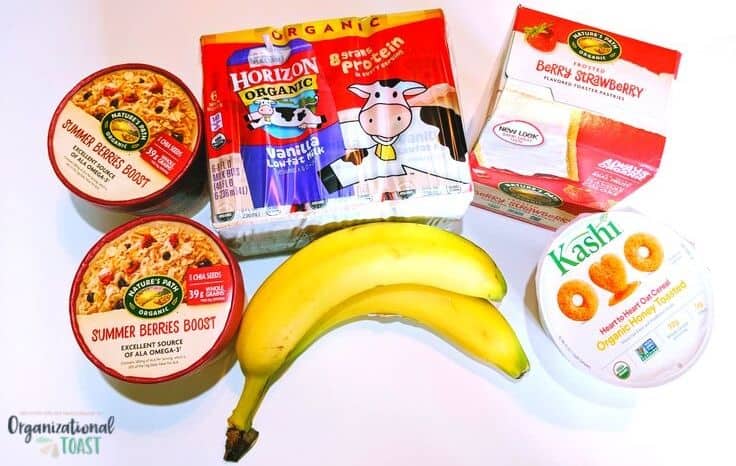 These are some of the most kid friendly grab and go options for breakfast. You can buy a few and then mix and match these items. Some mornings it could be a yogurt and a banana. Other days it might be a granola bar and a milk box.
Yogurt – Yogurt comes in all sorts of containers these days for easy snacking on the go. We love yogurt tubes and smoothies. They're the easiest to eat and I don't have to worry about loosing spoons in my car!
Granola Bars
Breakfast Biscuits
Toaster Pastries – Opt for a "healthier" version of the poptart with Nature's Path Frosted Toaster Pastries or Smart Start Protein Pastries. These are lower in sugar, higher in protein and use whole grains!
Cereal/Oatmeal Cups – Kashi Cereal Cups are easy to grab and eat! For a warm breakfast cereal on cold mornings, Nature's Path oatmeal cups are tasty and filling. Just add water and heat in the microwave and you are out the door in not time!
Fruit – Not all fruit are easy to eat on the go but these are some of our favorites – bananas, apples (and apple sauce), blueberries, and cuties.
Milk Boxes
We love the Horizon Milk .The great thing is they are shelf stable, so if you buy them in bulk to save money, they last a long time!
Make Ahead On The Go Breakfast Ideas
Muffins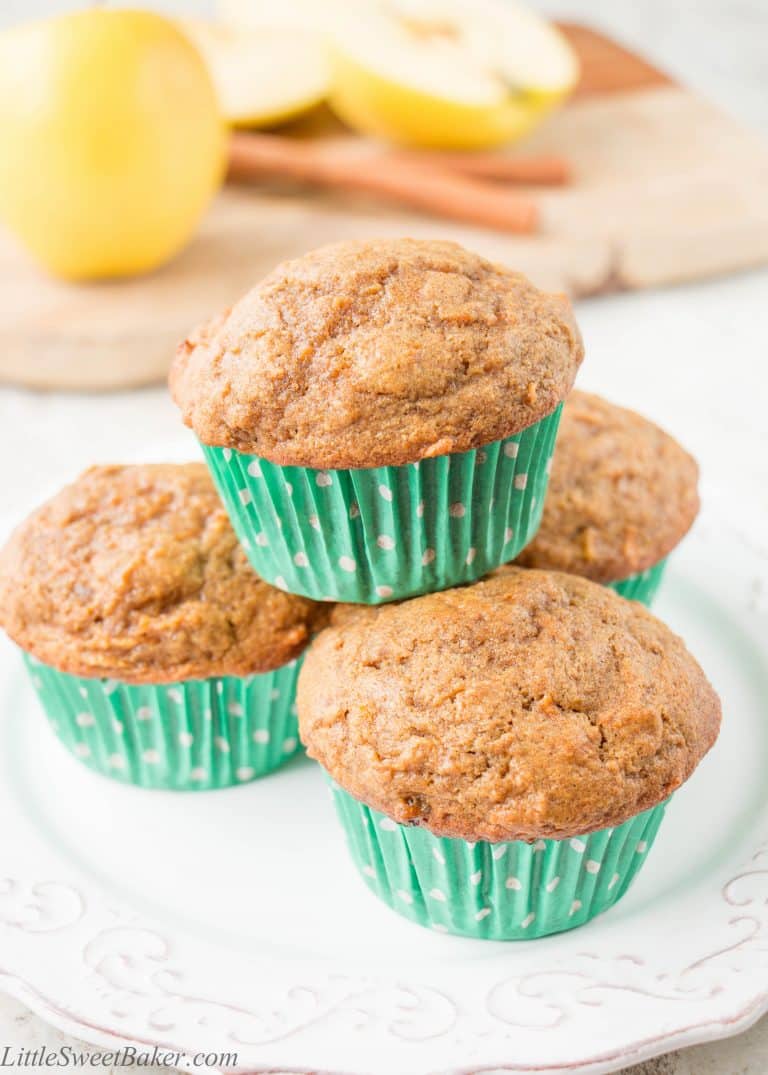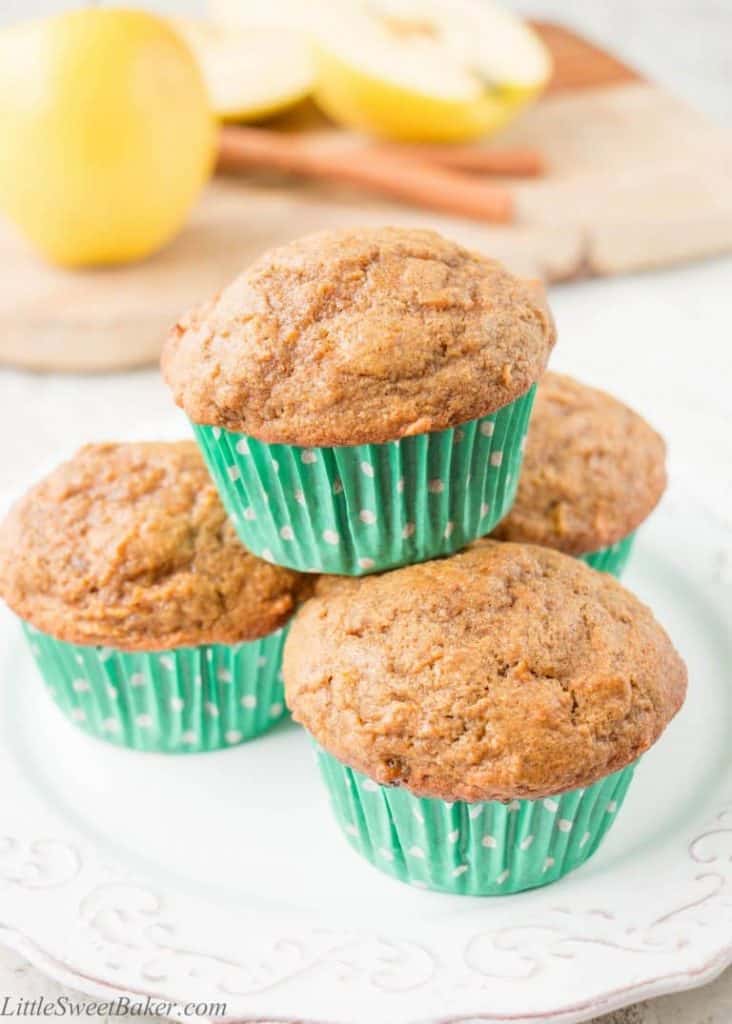 Muffins are such a great and easy make ahead breakfast option. These Apple Carrot Muffins are moist and tasty. Make a double batch and put the extras in the freezer. This way you're not baking every weekend! Here are a few other super tasty and kid approved muffin recipes.
Blueberry Oatmeal Muffins – Melanie Cooks
Peanut Butter Banana Muffins – Natalie's Health
Double Chocolate Banana Muffins – Crayons and Cravings
Smoothies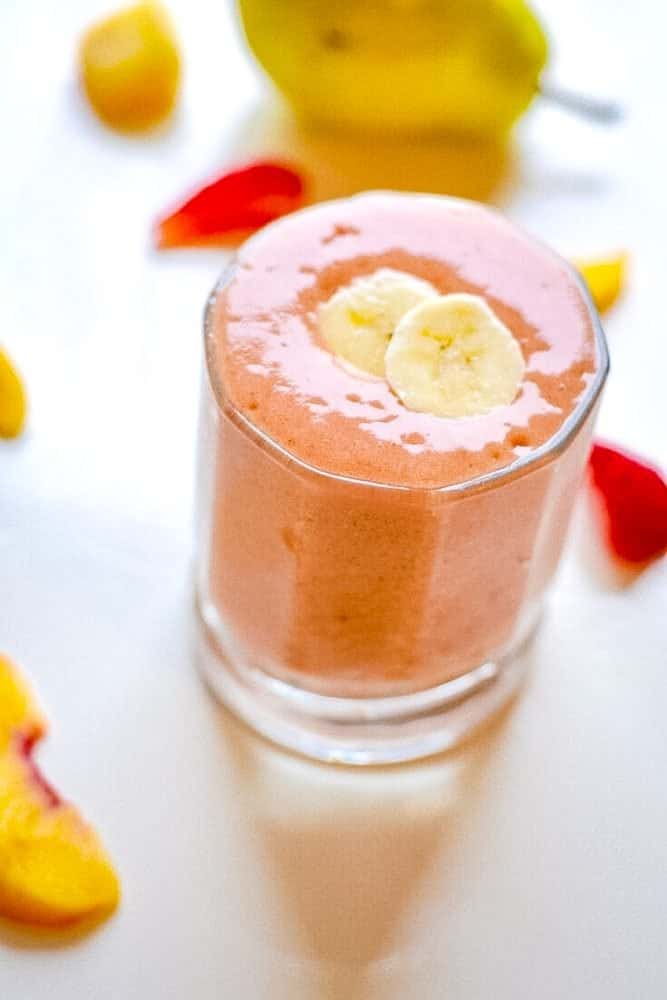 Smoothies are a perfect way to have a complete meal on the go. This basic fruit smoothie recipe gives you a really good base with options for adding "power ups" like chia seeds. This smoothie has fruit, carrots, and yogurt for protein and calcium. Make a big batch and everyone has a healthy and refreshing breakfast! Here are a few other kid friendly smoothie recipes:
Oatmeal Breakfast Smoothie – Kristine's Kitchen
Chocolate Banana Smoothie – The Spruce Eats
Eggs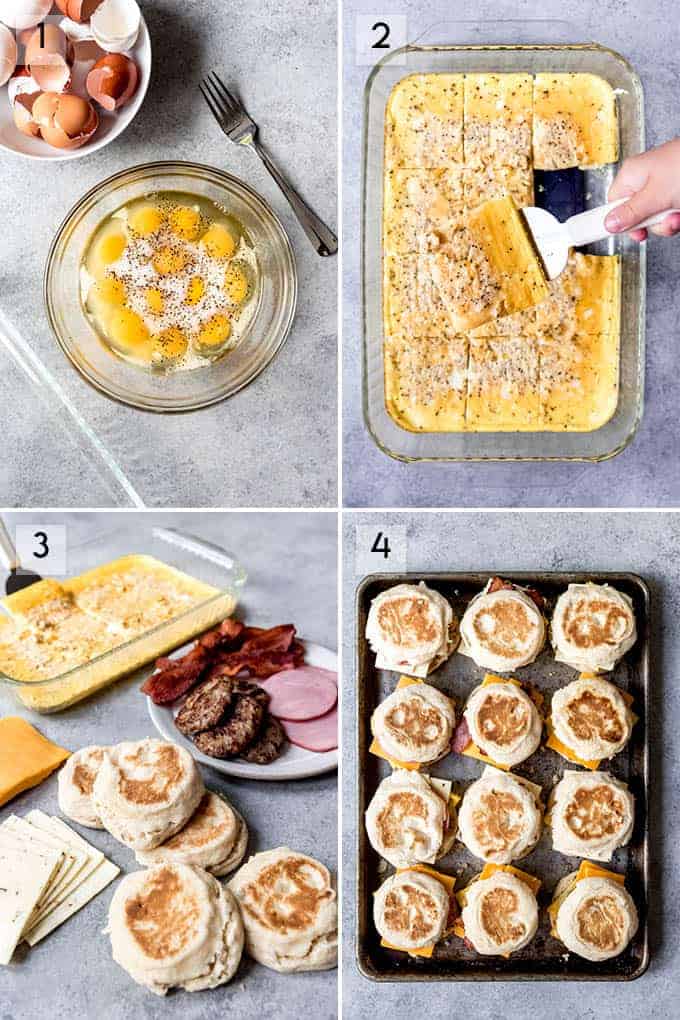 If you're looking for a heartier breakfast or your kiddos need a bigger meal in the morning, these tasty egg breakfast sandwiches from House of Nash Eats are perfect. You can make them with any meat and cheese combination your family prefers. The best part is you can throw this in the freezer and just grab one in the morning! Check out some more freezable egg breakfast ideas!
Hash Brown Quiche Cups – Savor + Savvy
Sausage and Egg Crescent Bites – Spaceships and Laser Beams
Easy Breakfast Pinwheels – Daily DIY Life
Breakfast Cookies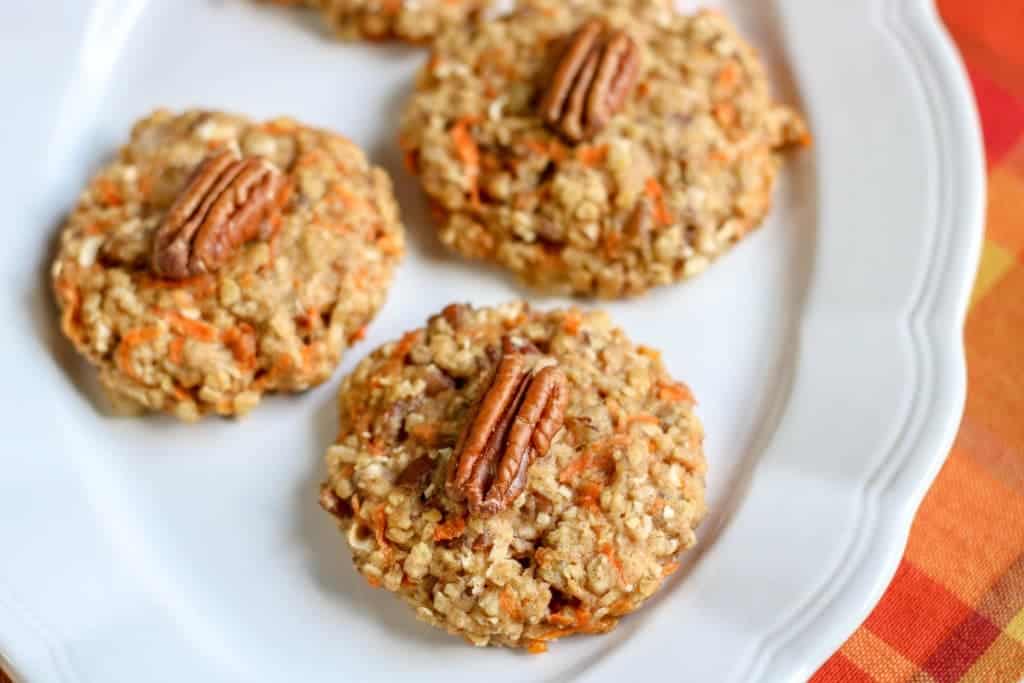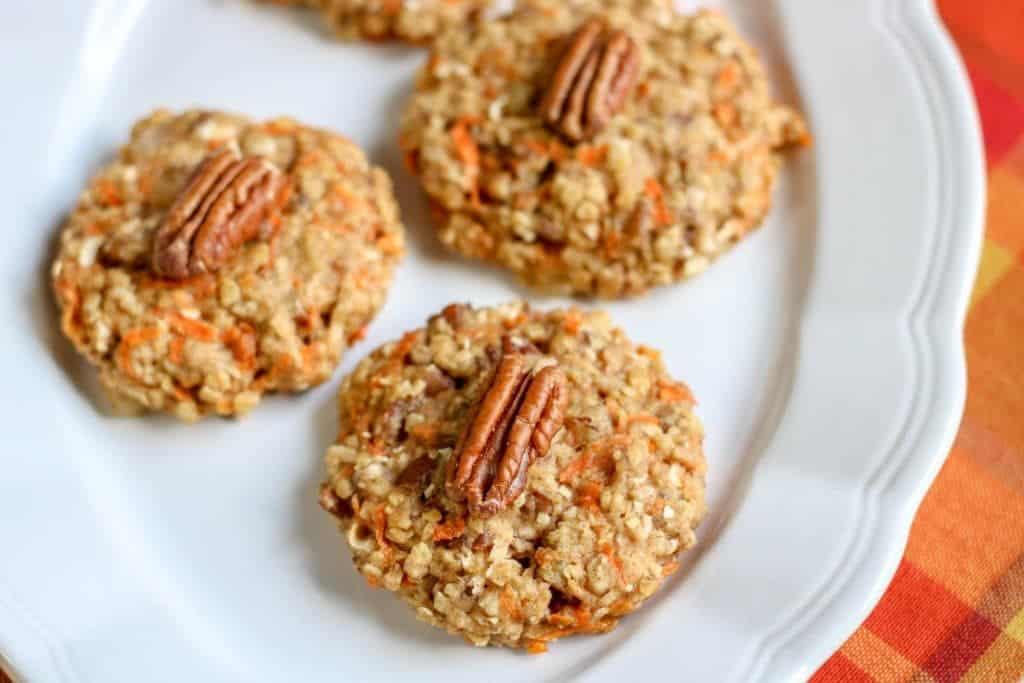 Cookies for breakfast? Your kids will think you've gone mad, but you'll know they are having a healthy breakfast that doesn't cause you any stress in the mornings. These Carrot Cake Breakfast Cookies are a great way to sneak some veggies into your kids breakfast. Make a huge batch and they'll keep for up to a week in your refrigerator. Want some more breakfast cookie ideas? Check out these simple recipes:
Nut Butter Protein Breakfast Cookies – Hybrid Rasta Mama
Oatmeal Breakfast Cookies – Veggie Inspired
Banana Breakfast Cookies – Key to My Lime
Baked Oatmeal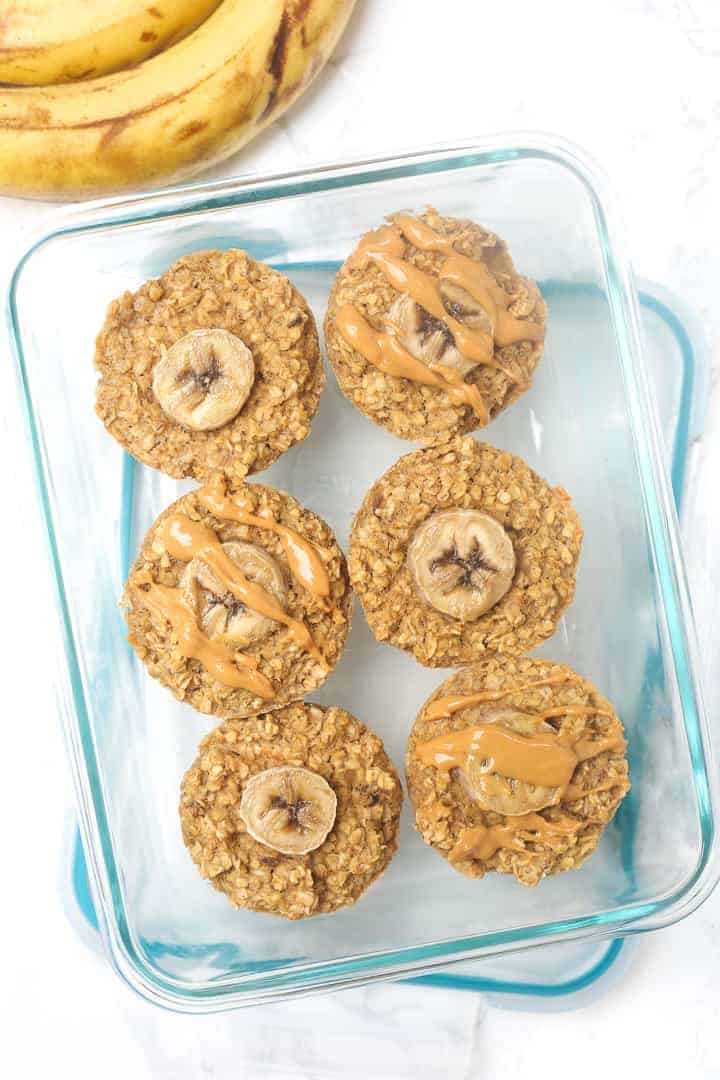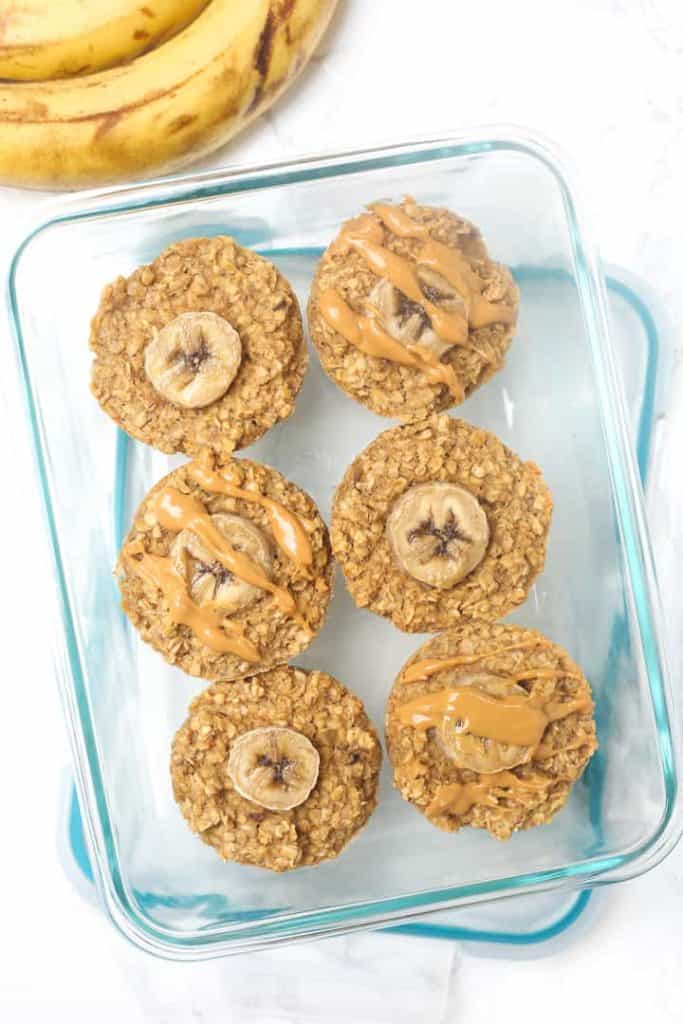 Oatmeal cups are so easy to make ahead and lend itself to lots of different variations. These Peanut Butter Banana Oatmeal Cups from Healthy Liv freeze well and are easy to heat in the toaster or microwave! Here are a few other baked oatmeal variations:
Mixed Berry Baked Oatmeal Cups – Healthy Liv
Banana Bread Baked Oatmeal – Chisel & Fork
Granola Bars & Energy Bites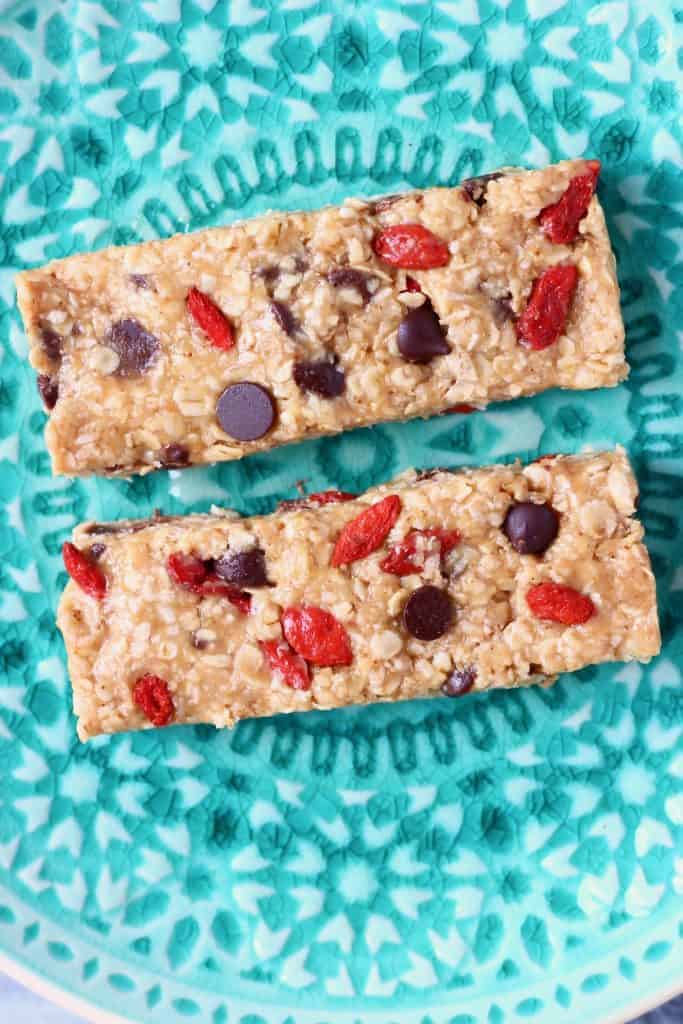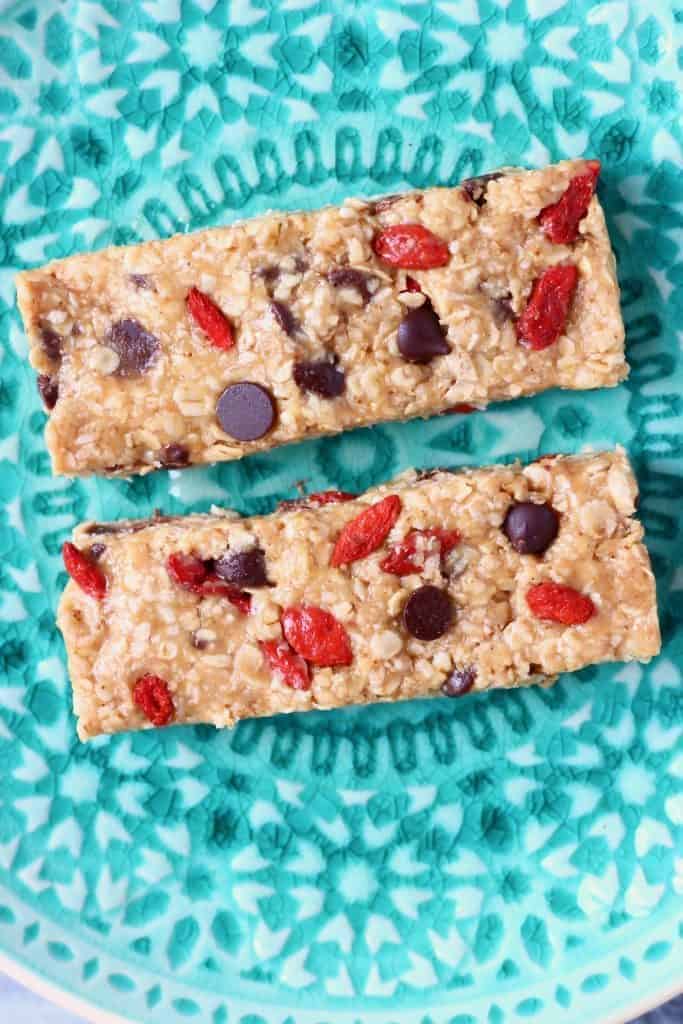 I love making granola bars and energy bites because they don't usually require any baking! And you can really make them a super healthy food (add flax or chia seeds) and really appealing (mix in a few chocolate chips). These No Bake Granola Bars from Rhian's Recipes only take 15 minutes to make and are free of refined sugar, full of protein and fiber and sure to fill your kiddos tummy! Check out these recipes for more inspiration:
Energy Bites Recipe Template – Cheerful Choices
5 Ingredient Granola Bar Recipe – Minimalist Baker
Pancakes/French Toast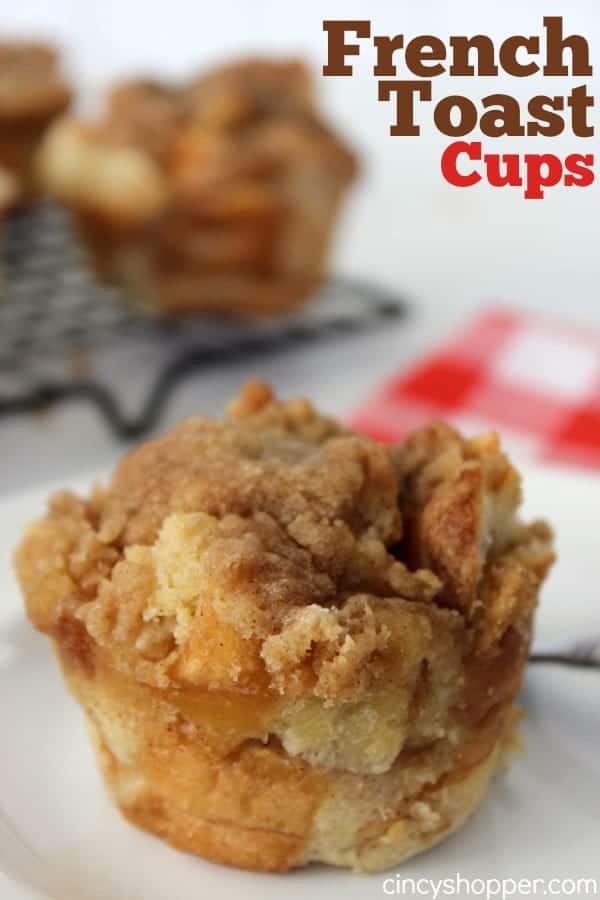 Pancakes and French toast is a favorite breakfast, but made from scratch it takes a lot of time in the mornings. Problem solved! These French Toast Cups from Cincy Shopper give you a fancy breakfast that's easy and can be eaten on the go with very little mess! Prefer pancakes? Check out these simple on the go pancake recipes:
Bacon & Pancake Muffins – Conservamom
Mini Pancake Muffins – Freezer Meals 101