Are you looking for strategies to reduce your stress, manage your time better, and get more done? Than I have the weekly planner template for you!
I'll be honest….
Mondays in our house used to be incredibly hectic. Actually, Tuesdays were too. And Wednesdays. And Thursdays. Oh, and Fridays too. A few years ago I realized the reason my weeks felt so hectic was because I was flying by the seat of my pants everyday rather than planning.  
I would wake up in the morning and just hope for the best as I made my way through the day. Essentially, I was being reactive rather than proactive.
I realized that the days where I did have a plan were the days I was most productive, less stressed, and much more pleasant to be around.
So, I started a routine that I now lovingly refer to as my Sunday Sanity Session.
Every Sunday morning while I drink my coffee, I map out my weekly schedule and make sure I am prepared for the week ahead.  This 3 step planning routine takes me between 20-30 minutes and when I am done I have a complete road map for my week ahead.
Planning on Sunday gives me a chance to focus in peace and quiet on what needs to get done. This makes Monday feel far less overwhelming and sets me up for success through the week.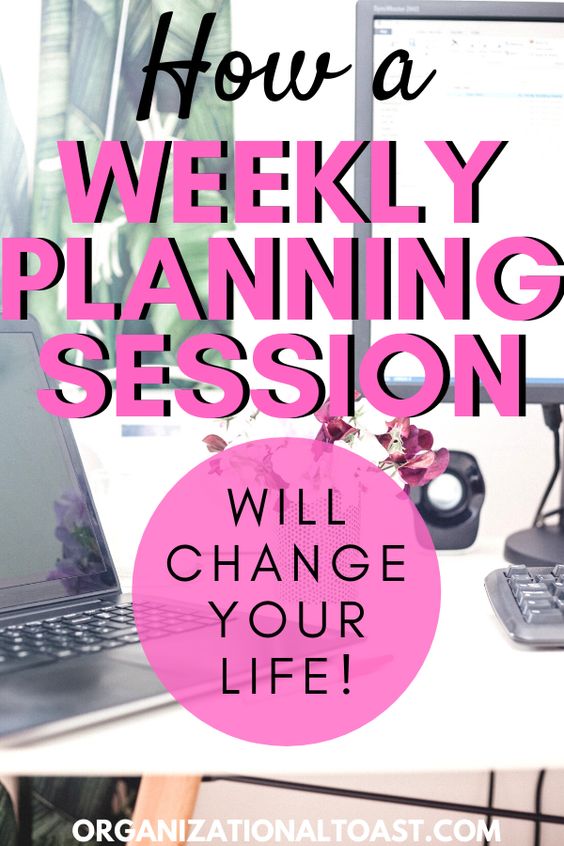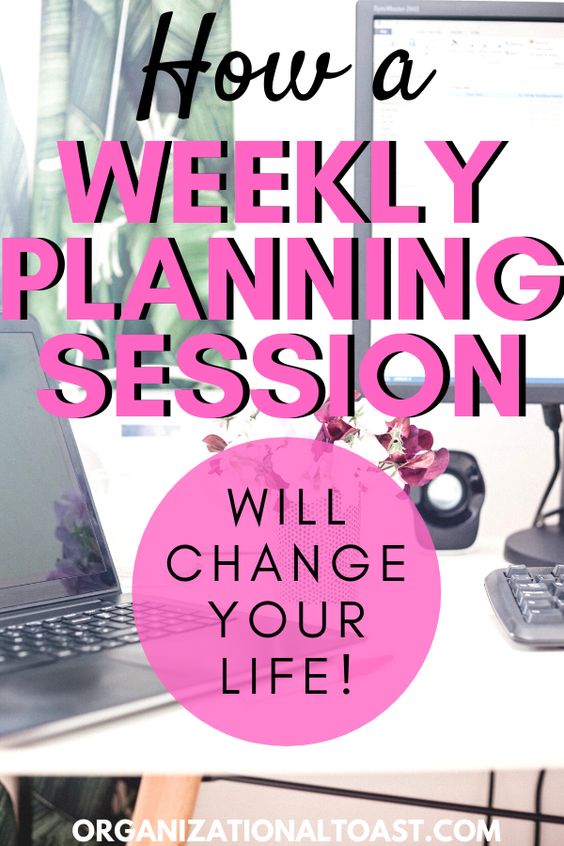 If you are new to creating a weekly plan or even if you are a sometimes planner like I was, creating a plan and writing it out for the week actually provides you with greater flexibility.
With these 3 simple steps you will
Know what happens when and

Make smart decisions when things come up. 
This will deter your week from going into a tailspin when there are hiccups. And to get you started, I have created a FREE Weekly Planning Guide. 
Starting a weekly planning session may seem daunting, but I promise you after a couple of times you will have your weekly schedule done in no time! You will feel prepared and ready to take on the week.
So, let's jump right in! Here are my 3 steps for a successful weekly planning session:
Step 1. Review Your Calendar
Yes, you put it on the calendar.
Yes, you'll likely get a reminder (if you're using a digital calendar).
But when you are being pulled a million different directions, it's no surprise things start to fall off your radar.
By reviewing your calendar before the week starts you are able to remind yourself of what you have going on and prepare yourself for the week ahead. This also prevents any "surprises". You might be "surprised" during your weekly planning session that your dentist appointments is this week. But now you know, so you can make sure you have a sitter!
Hot Tip: Look at both your work calendar as well as your personal calendar. If you can combine the two into one calendar even better. Getting your husband on board with maintaining and sharing his calendar with you will take this session to the next level. Don't have a clue where to start?
Download the Weekly Planning Session Guide to get started.
Bonus: In addition to my Sunday Sanity Session, I usually do an end of the week review and to do list at my desk before I shut down my computer on Friday afternoon. This let's me know what is carrying over to Monday. Friday afternoon work stuff is fresh on my mind. Sunday, not so much. Having this list already prepared is incredibly helpful when I sit down on Sundays and look at my personal calendar.
Need an awesome family calendar? Try Cozi!
Create a Cozi account for the whole family today, and keep your family's schedules and lists organized in one shared calendar. It's FREE!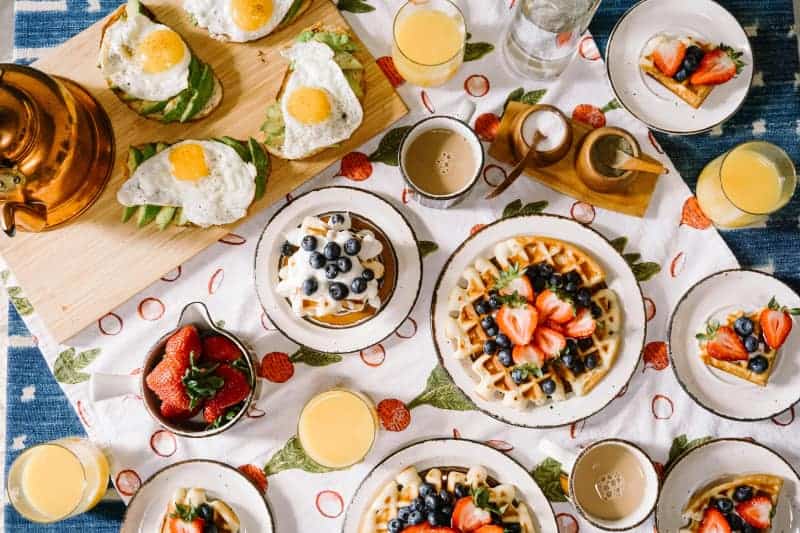 Step 2: Meal Plan
Having a meal plan will take the guesswork out of the age-old question "What's for dinner?" and will prevent panic or a run to the drive thru (You can even post your meal plan on the fridge so everyone knows what's on the menu.)
Now that you know what's going on during the week, it will be easier to choose meals based on your schedule. You can plan 15-minute dinners on busy nights and some special meals on slower nights.
Remember your dentist appointment? (yes you do!) Knowing you'll be at the dentist in the afternoon, you might plan for an easy dinner. Or you might make a double batch of dinner the night before and just serve leftovers.
Related: 25 Easy Meals for Busy Nights
Start by looking in your fridge, freezer and pantry to see what you already have. Taking this step first will give you ideas and ensure that you don't buy what you already have (which is great for your grocery budget).
From here, look at your calendar and start planning around what you have going on. Keeping the food you already have in the house in mind, choose meals that won't stress you out. Soccer practice night might mean grilled cheese and soup. A night with no activities might mean BBQ chicken with salad and potatoes. Husband working late one night? Breakfast for dinner it is!
Having a meal plan is awesome and one of the ways that I have reduced the daily stress in my life. And it doesn't take much effort at all once you get the hang of it!
Get your free meal planning guide here!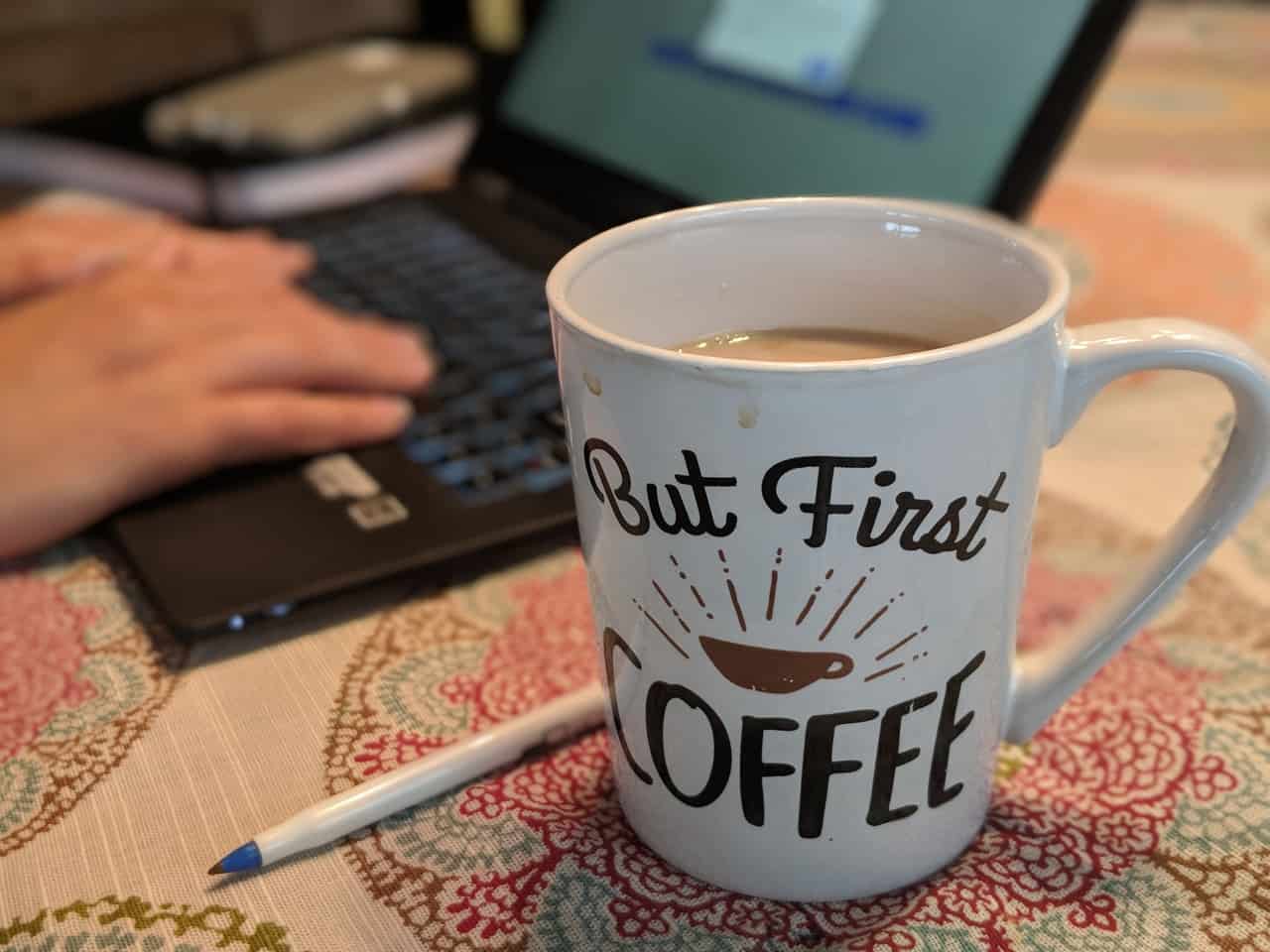 Step 3: Your To Do Lists
Finally, Finally, it is time to create your to do lists. (I could tell you were waiting for this one.)
The goal of this step is to make a to do list for each day of the week. If you work, I recommend creating both a work to do list and personal to do list. For both, the key is not to cram too many things into one day.  
For the to do list, try to keep the list to 2-3 things a day. Yes, that's right, I said A DAY.
Why? Because life happens while you're planning. Things come up, priorities shift and you need to allow yourself some wiggle room. Some days you will accomplish much more than you had on your list.
If you do get everything on your daily to do list accomplished and you still have some time and momentum then you can move on to the next day's task. If you don't tackle the do list, you can easily add those tasks to the next day and you will not be overwhelmed.
Tip: Think through your to do's and be specific. Need to a get a gift for a birthday party on Saturday? Make sure you know where you can get that gift or if you need to order it online. These little details will go a loooooong way.
Let's Be Real….
Does planning out your week mean you have to follow it to a "T"? No!
Things will always come up and there will always be emergencies. However, when you get into the habit of planning and have a better sense of your to do's, you will be better equipped to handle things that come your way.
The key to success during your weekly planning session is doing the steps in order. Don't skip ahead to meal planning and don't start creating to do lists before you know what you have going on during the week.
This planning session is all about setting yourself up for success, not cramming in as much as you can into one week. Set reasonable goals for yourself. Don't let this weekly plan overwhelm you or drive you nuts. Instead, focus on how this plan will give you more freedom.
You can download the FREE Weekly Planning Guide to help you get started!
The planning guide includes:
Weekly Master To Do List
Daily To Do List
Meal Plan
Weekly Calendar Template
Monthly Calendar Template
Looking for some simple ways to get you organized in all areas of your life? Check out my favorite 5 apps to get organized!